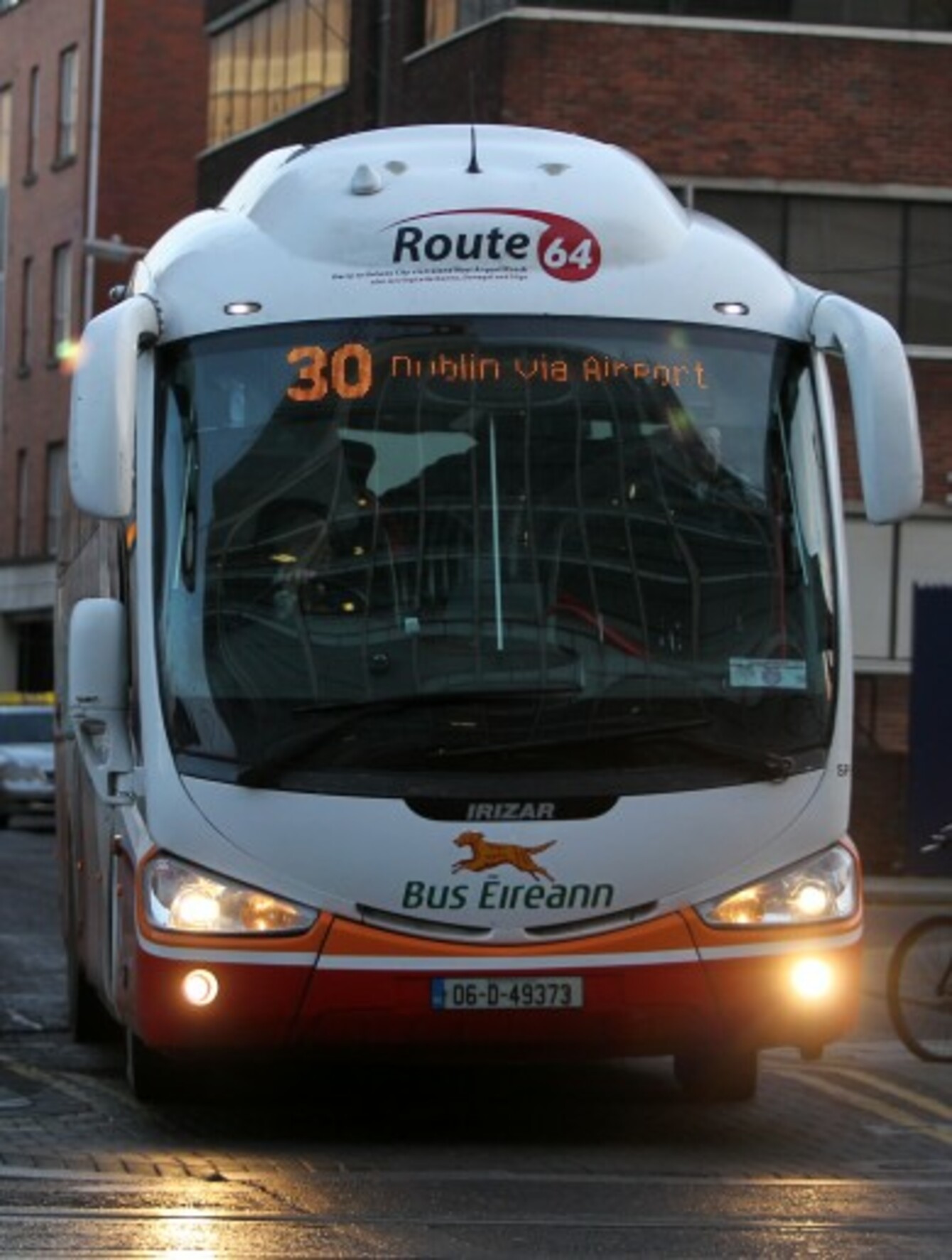 Image: Sam Boal/Photocall Ireland
Image: Sam Boal/Photocall Ireland
THE NATIONAL BUS and Rail Union (NBRU) has said it will serve notice of High Court proceedings against the NTA's implementation of the government's privatisation policy.
SIPTU and the National Bus and Railworkers Union have today withdrawn from talks on the privatisation of some routes that are currently run by Dublin Bus and Bus Éireann.
The NBRU will ballot its members in Dublin Bus, Bus Éireann and Irish Rail next week for industrial action.
Under the current plans, certain non city-centre routes in Dublin will be put out to tender.
Meanwhile, Bus Éireann routes earmarked for tender include services from Dublin to Kildare, Tullamore and Portlaoise, and a number of routes in Waterford city.
Dublin Bus and Bus Éireann will be allowed to bid to continue to operate the routes.
NBRU General Secretary Dermot O'Leary said the policy is "flawed" and "based on a dubious interpretation of the relevant legislation" THAT "would inevitably result in conflict".
O'Leary said that despite "many months of discussion" at the Labour Relations Commission, the government, through the NTA and the department of transport, has "failed to give assurances to staff as to the future of their industry along with their ability to support their families".
He said the challenge for the NTA is "to acknowledge that the legislation may not in fact support the methodology they wish to apply here".
O'Leary said the organisation will have to come to the table and "negotiate a mechanism which will address our members' concerns and facilitate an open and transparent debate around public transport provision, which should be inclusive of all stakeholders".
Transport Minister Paschal Donohoe  said it is "disappointing that unions have withdrawn from discussions being facilitated by the LRC, which I understand had been progressing with a number of employee concerns being advanced".
He added that this year marks the first time since 2008 that the level of  Public Service Obligation contribution for bus and rail services is being maintained at the same level as the previous year.
Donohoe said he also secured €110 million for public transport as part of the 2014 supplementary estimate.
"Improved public transport, whether new services or increased frequencies of existing services, will require additional funding.  I believe that our support for improved bus services should be given in conjunction with an appropriate degree of competitive tension within the market, in the interests of quality and cost effectiveness for commuters.  This is why I am committed to the tendering of 10% of bus routes."
The NBRU ballot on industrial action will begin next Monday, 6 April.