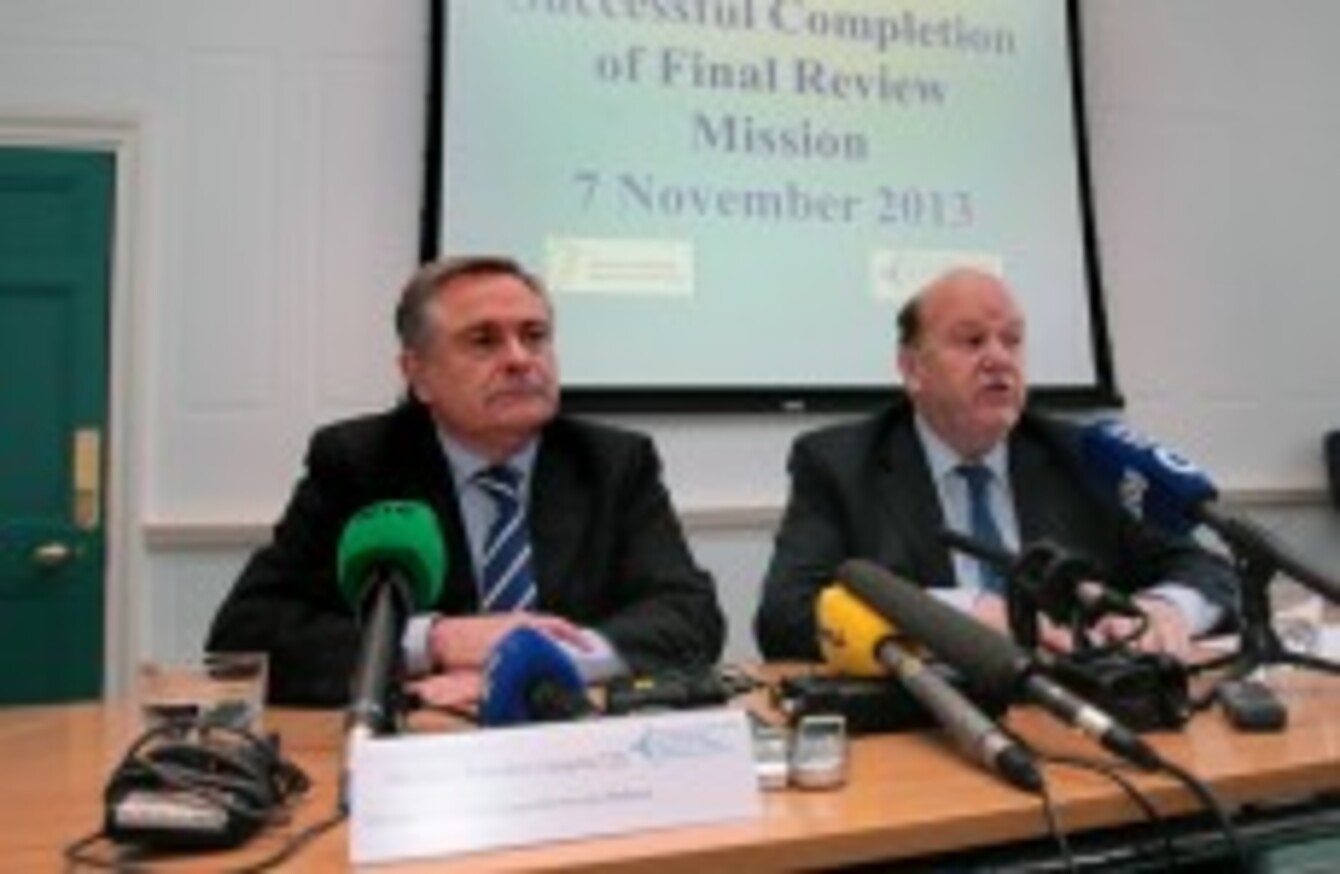 Image: Niall Carson/PA Wire/Press Association Images
Image: Niall Carson/PA Wire/Press Association Images
Updated 11.19am
THE DÁIL IS expected to be told that Ireland will not avail of a precautionary credit facility when its exits the bailout next month.
Taoiseach Enda Kenny is expected to make a statement to the Dáil this morning at 11.30am following a Cabinet meeting earlier.
Statements are also expected from the Tánaiste, and spokespersons from Fianna Fáil, Sinn Féin and the Technical Group.
Government chief whip Paul Kehoe has just told the Dáil that normal business will then resume at 12.15pm.
Fianna Fáil leader Micheál Martin described the government's actions in announcing the intention to make statements in the Dáil just minutes before those statements are made as "shambolic" and "disgraceful".
A vote is now taking place on the Dáil schedule which is likely to delay announcements.
Earlier ministers were briefed by the Finance Minister Michael Noonan at a special meeting where he issued his recommendation that Ireland not avail of a back-up facility when it exits the Troika programme on 15 December.
Noonan has been briefing his colleagues in advance of attending this afternoon's summit of eurozone finance ministers in Brussels.
Speaking to reporters in Brussels a short time ago, the head of the eurogroup of finance ministers, Dutch Finance Minister Jereon Dijsselbloem, reiterated the bailout exit strategy is a decision for the Irish government.
"We'll hear from the Irish colleague at the meeting today and possibly we can come to decisions," Dijsselbloem said.
First published 10.38am