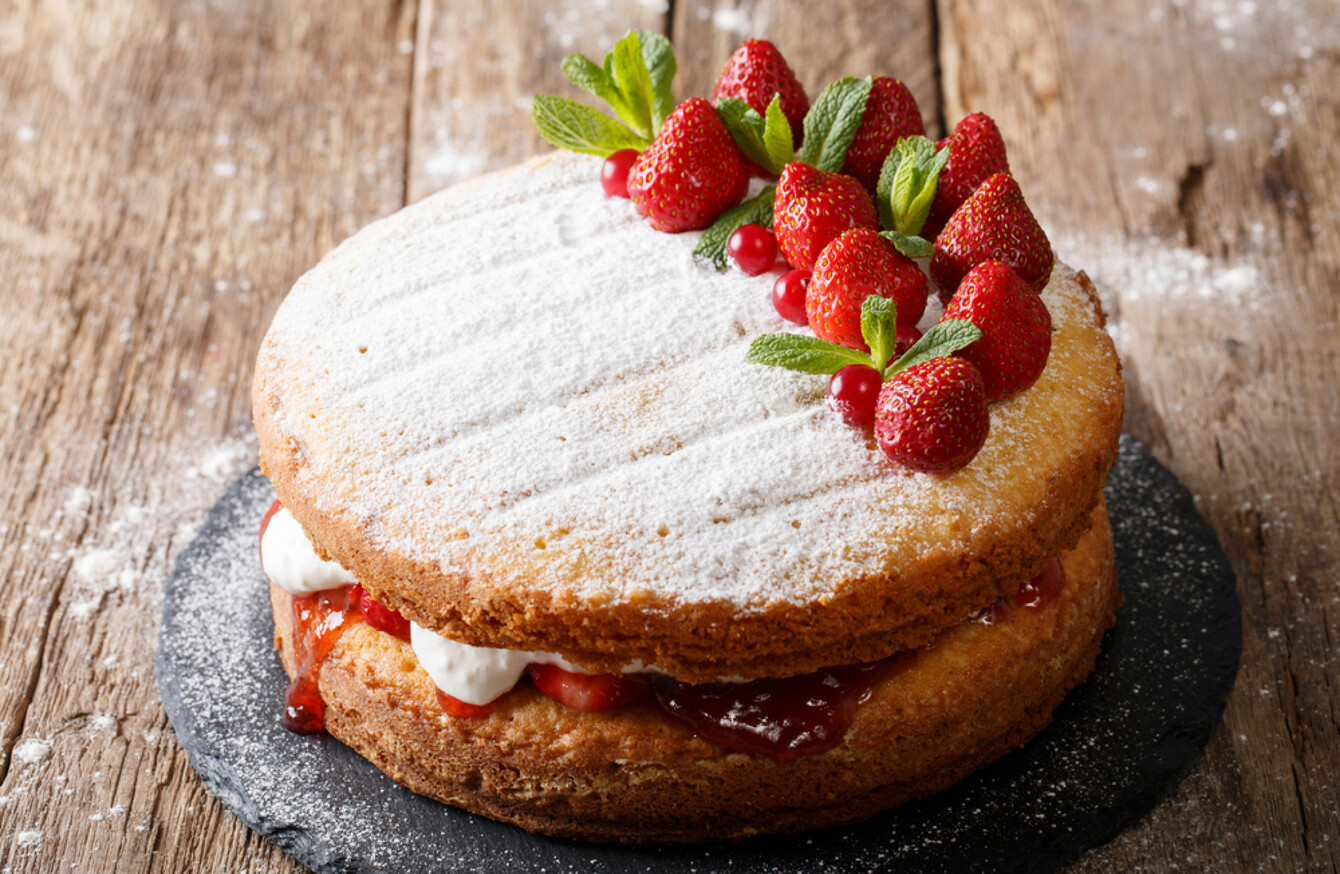 Image: Shutterstock/AS Food studio
Image: Shutterstock/AS Food studio
EVERY HOME COOK has their own kitchen hacks, cheats and traditions, and we want to know yours.
Each week as part of our Kitchen Secrets series, we ask our readers to share their cooking tips and go-to-dishes. From the secret to quick-and-easy dinners, to the best way to scramble an egg, we set a new question every seven days.
Pancake Day is almost forgotten, Easter is on the way, and a big Easter dinner isn't complete without a good cake. So this week, we're asking:
What's your best tip for baking the perfect sponge cake?
For next week's column, we're asking: What's your favourite desk lunch? Comment below (or email food@thejournal.ie) and you could see your response in the magazine!
Don't use cold ingredients: When baking any sponge cake, my top tip is to have all your ingredients at room temperature. Eggs, butter or margarine and milk should be taken from the fridge at least two hours before you start. And line your baking tins before you start too, cake batter doesn't like to hang about.
The basic recipe I use for two 8-inch cake tins is the 8/8/8/4 rule: 8oz self raising flour,  8oz caster sugar, 8oz margarine or butter, 4 eggs, and a splash of milk, so easy to remember. This cake recipe can be tweaked by adding cocoa powder for a chocolate cake, lemon zest for lemon drizzle cake, vanilla essence for a Victoria sandwich, dissolved instant coffee powder and chopped walnuts for a delicious coffee cake – the list is endless. Enjoy!
- Angie Nolan
Take it out at just the right moment: You will need to judge the exact moment it is ready, it cooks from the outside into the centre. If the centre moves a little when you shake the tin, then it is not cooked but if the centre is just firm to touch then the cake should come out, cool in the tin for five mins and then onto a cooling rack (and then onto another cooling rack to remain the right way up).
Other tips: Measure and mix correctly, don't open the oven for for the first half of the cooking time, when you do open it, open and close it very gently. If the sponge is a little dry, drizzle some flavoured sugar syrup over it to moisten it, eg liquor or lemon.
- Fiona Staunton
Use extra yolks: The best tip I know for making a sponge cake more moist is to add extra egg yolks. Follow the correct amount of eggs in the recipe and then add two extra egg yolks.
- Jennifer Dillon
Don't play fast and loose with the recipe: I've really only recently started baking sponge cakes and my very simple tip is .. follow the recipe(s)! Always works for me!
- Ross Boxshall
Use the 4/4/4 rule: Firstly, preheat the oven to 200C.  My perfect sponge recipe is the good old 4/4/4: 4oz of flour, 4oz of sugar and 4 eggs, along with a level teaspoon of baking powder. Beat the eggs and sugar, using the whisk attachment, until it stiffens. (The way I always test is to allow mixture to drip off the whisk, and if it stays on top of the mixture, it's ready to go.)
You need to be patient and treat it very gently.  Sieve some flour and baking powder onto your mixture.  Using a metal spoon, gently fold it in (using a slicing motion). Repeat the sieving and folding until it's all mixed in. Pour the mixture equally into two 7″ sponge tins (I prefer to pour instead of spooning as it keeps the air in). Bake for at least 15 minutes. 
Don't open the oven until you think it's done (opening the door will cause the cake to collapse). It should be a golden brown and spongy to the touch. Once cooled, spread freshly whipped cream on one cake and raspberry jam on the other. Sandwich the two together. 
- Olly Keegan
And if in doubt, turn to Mary Berry: Forget about Brexit! Embrace your inner Anglophile and bake the queen of all sponges; the Victorian sponge sandwich. I always follow Mary Berry's recipe, surely no one alive has made as many as she.
Please follow this recipe to the letter when it comes to oven temperatures (preheat the damn thing!) quantities and even the cooling instructions. There isn't much room for manoeuvre when it comes to baking. I do, however, like to add a tsp of vanilla extract for extra flavour. Sometimes a drop of milk can help moisten the cake – just a drop though.
This is delicious with the classic jam and cream filling but fresh chopped strawberries mixed into the cream are hard to beat in the summer months.
- Donna Connolly