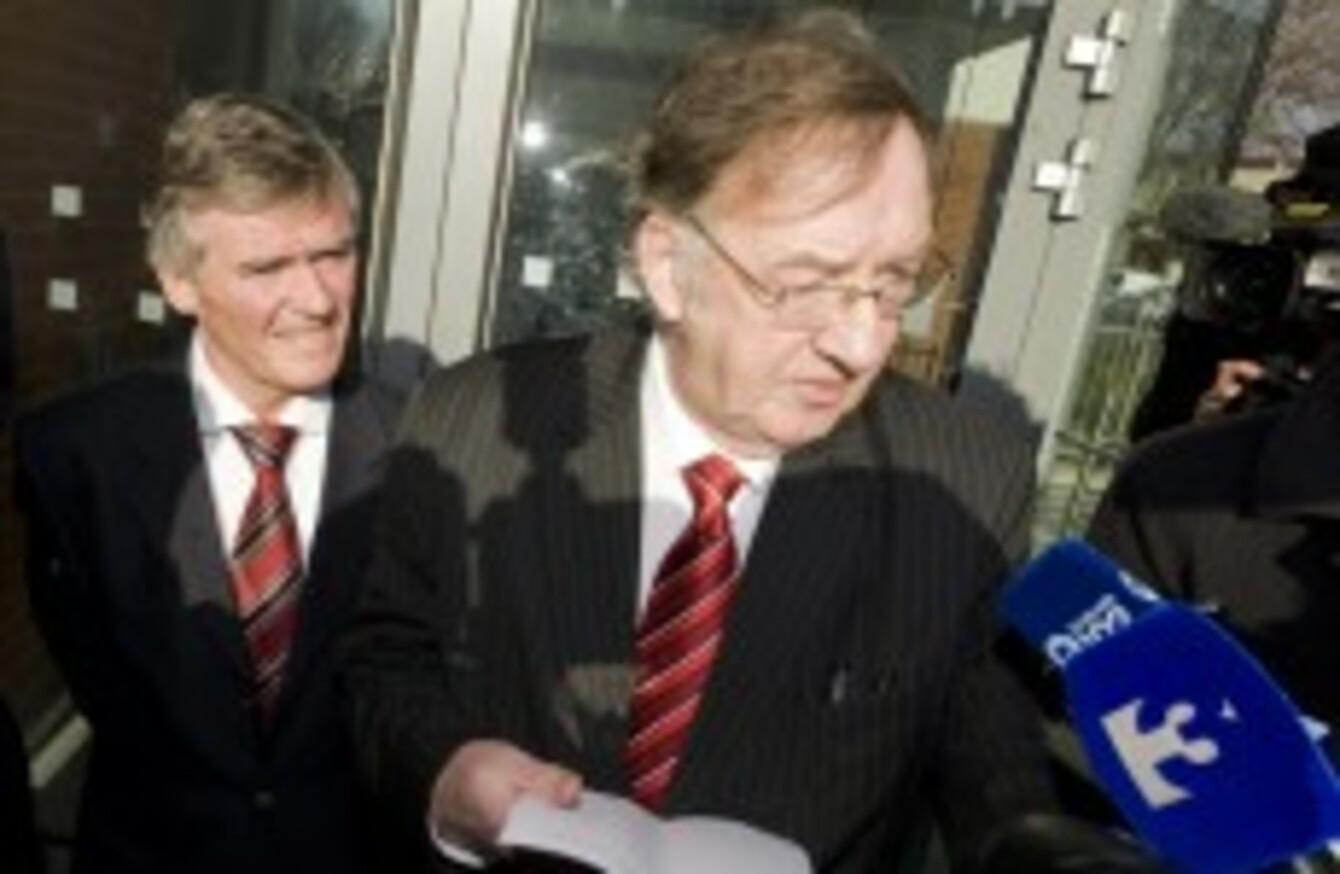 Image: Laura Hutton/Photocall Ireland
Image: Laura Hutton/Photocall Ireland
IVOR CALLELY'S SOLICITOR has insisted that the controversial former junior minister has done nothing to warrant investigation, after his client was released without charge after an arrest on Wednesday.
Noel O'Hanrahan, reading a statement outside Irishtown Garda Station where Callely had been detained on Wednesday night, said his client was "completely and totally innocent of any wrongdoing."
Callely had been held under Section 4 of the Criminal Justice Act 1984, which O'Hanrahan described as a section giving the Gardaí "the power to investigate complaints".
Callely, 53, was arrested in connection with alleged breaches of the Criminal Justice (Theft and Fraud Offences) Act 2001, over the alleged use of fraudulent receipts to claim refunds of mobile phone expenses from the Oireachtas.
He was released without charge yesterday, and a file is being prepared for the Director of Public Prosecutions.
The allegedly receipts, uncovered by the Irish Mail on Sunday in August 2010, carried the masthead of Business Communications Ltd – a company which went bust in 1994, eight years before the date marked on the first of the four receipts.
The matter had previously been investigated by the Standards in Public Office Commission, which was forced to discontinue its investigations last April when Callely had ceased to be a Senator – and therefore a member of the Oireachtas.
On closing its investigation, SIPO had reported the matter to the DPP.