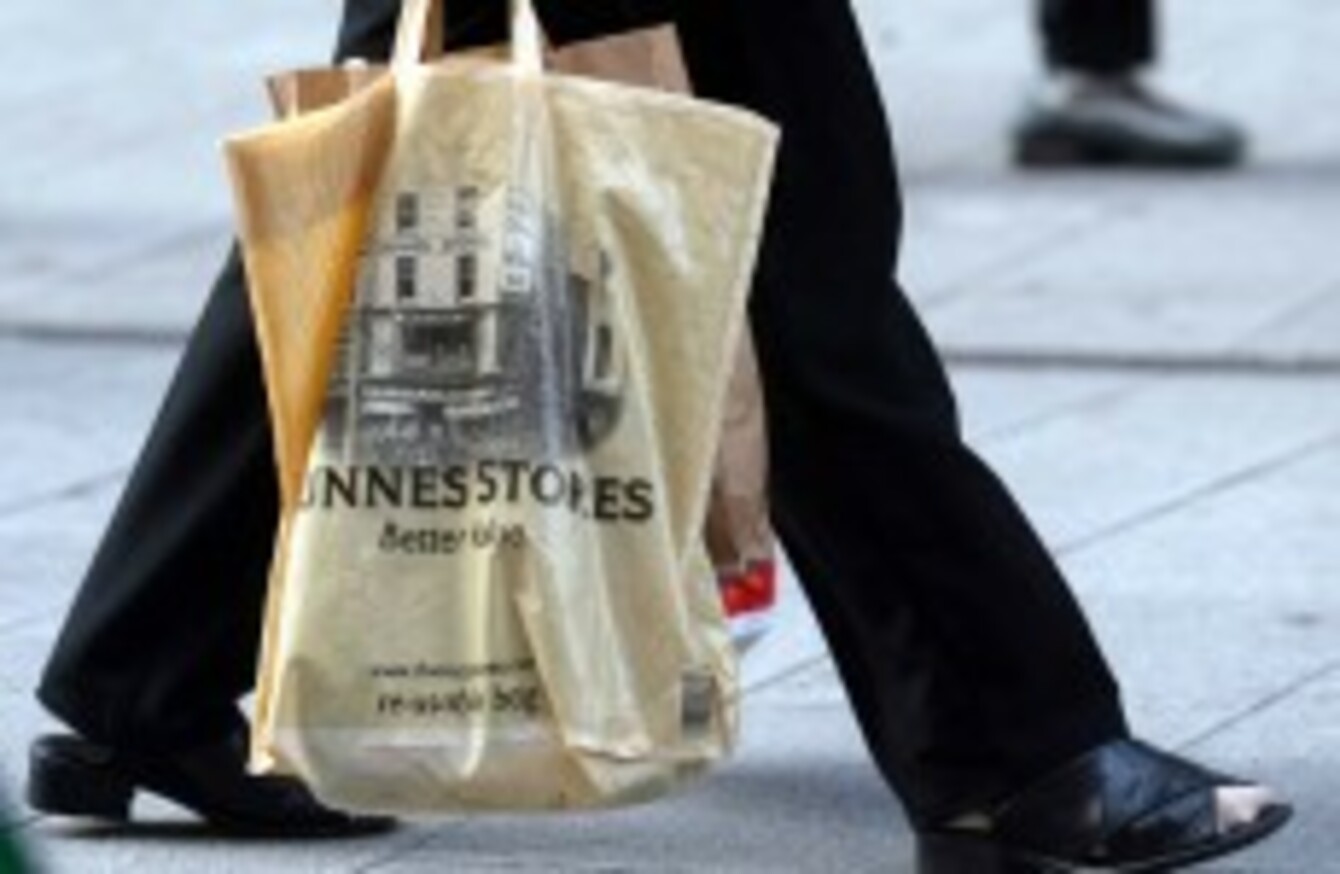 A re-usable bag available from Dunnes Stores (File photo)
Image: Gareth Chaney/Photocall Ireland
A re-usable bag available from Dunnes Stores (File photo)
Image: Gareth Chaney/Photocall Ireland
THE GOVERNMENT HAS been asked to clarify its position on the plastic bag levy after Dunnes Stores lost its legal challenge of a €36.4 million tax assessment arising from the use of plastic bags in its stores.
The Green Party has welcomed the judgement at the High Court today but the party's environment spokesperson Councillor Malcolm Noonan called for the legislation to be clarified.
Dunnes had claimed in court that the definition of a plastic bag in the regulations is so uncertain as to render them invalid, arguing that it was not liable for the €36.4 million that the Revenue Commissioners assessed between 2004 and 2008.
But the court ruled that that it was most improbable that the legislation would be exempt on plastic bags that were supplied anywhere other than at the point of sale, according to RTÉ News. The judge said that the levy was intended not just for carrier bags as Dunnes had argued.
The Irish Times explains further that Dunnes Stores had argued that smaller plastic bags, used to wrap products such as fish and meat and for hygiene purposes, were not liable to the levy.
There is currently a 22 cent tax imposed on plastic bags under legislation introduced in 2002 to reduce the use of disposable plastic bags in Ireland. Its effects were immediate with an estimated fall from 328 bags per capita to 21 bags per capita overnight
Noonan said that while his party welcomed the court ruling, the legislation required clarification and that there was a chance to amend legislation so that the levy would not be imposed on non point of sale bags that were actually biodegradable.
"While welcoming any judgement that leads to a reduction of plastics and toxins in the environment, I do think that clarification is required," Noonan said.
"What is required now is a lifecycle approach to waste and in particular packaging waste and the Minister has an opportunity to do this under current reviews of National Waste Legislation, it can only be of benefit to both consumers and the environment," he added.
A spokesperson for the Department of Environment would say only that it noted and welcomed the ruling from the High Court today.
The case is due back before the court on Tuesday when it will be indicated whether or not Dunnes intends to appeal to the Supreme Court.