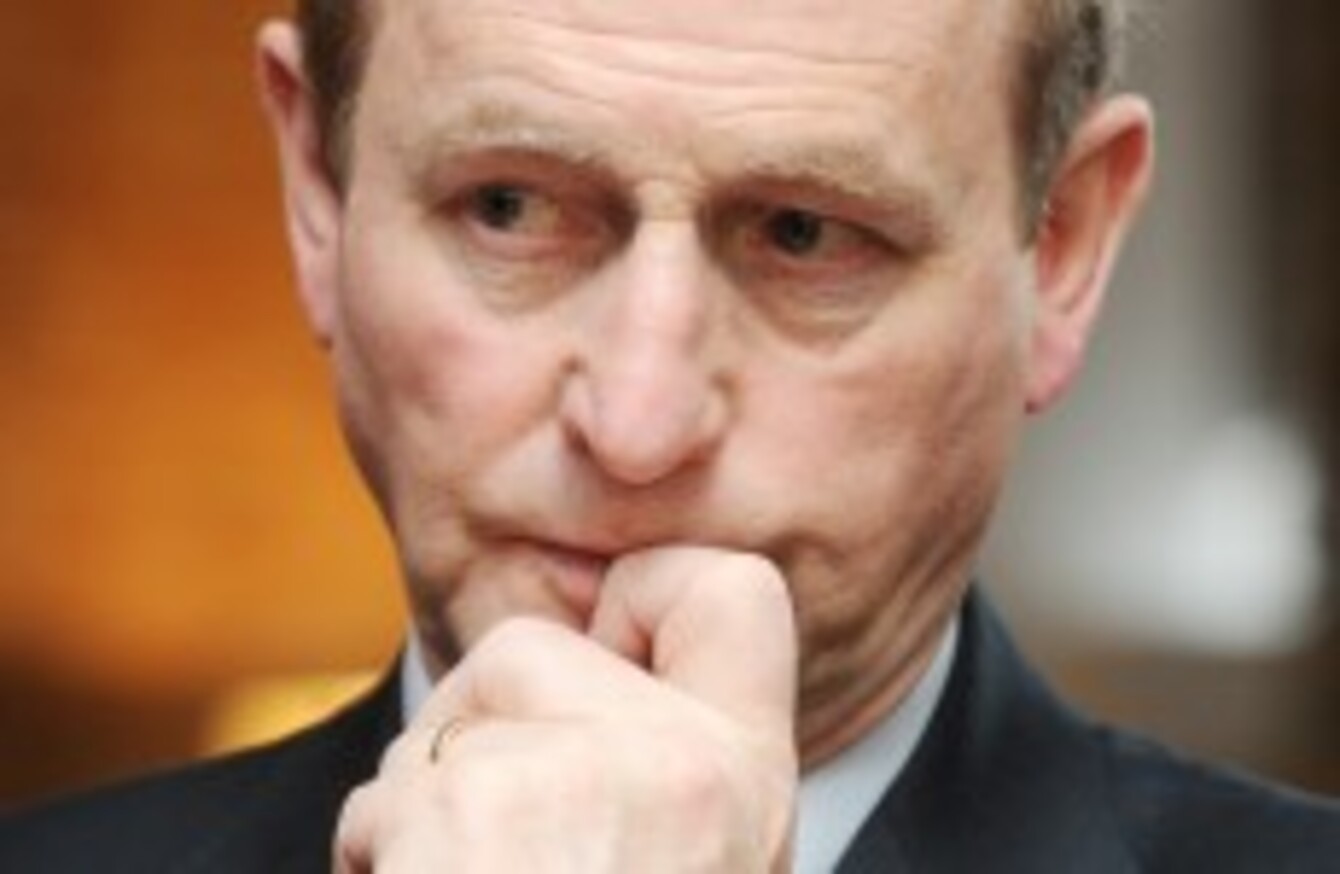 Enda Kenny
Image: Laura Hutton/Photocall Ireland
Enda Kenny
Image: Laura Hutton/Photocall Ireland
A PETITION HAS been launched calling for political salaries to be benchmarked against equivalent "real-world" jobs.
Members of the Real Pay campaign say that the measures – which would mean a significant pay reduction for ministers and TDs – would save €10.7 million annually.
They are necessary if the Government is to have the "moral authority" to introduce austerity measures, campaigners said.
Under the proposals, cabinet ministers would see their annual salary reduced from €170,000 to €120,000. This is equivalent to results for company managing directors in salary surveys, the campaign said.
Junior ministers would see their pay cut by €50,000 – from €130,000 to €80,000 – while TDs' wages would be reduced from €92,000 to €60,000. This is the equivalent of a "senior middle management" pay level, the campaign said.
There would also be cuts in the expenses regime to bring it more into line with the private sector.
"Real Pay is about politicians showing leadership and gaining moral authority even more than it is about saving money," said Aaron McKenna, organiser of the petition.
If politicians are to have the moral authority to tell new teachers to take a pay cut; or disabled children to do with less care; or tax payers to hand over more then they must be the first in line and lead by example.
Currently political salaries in Ireland are higher than many other European countries, despite significant cuts in recent years. Taoiseach Enda Kenny is paid €200,000 annually – more than UK prime minister David Cameron.