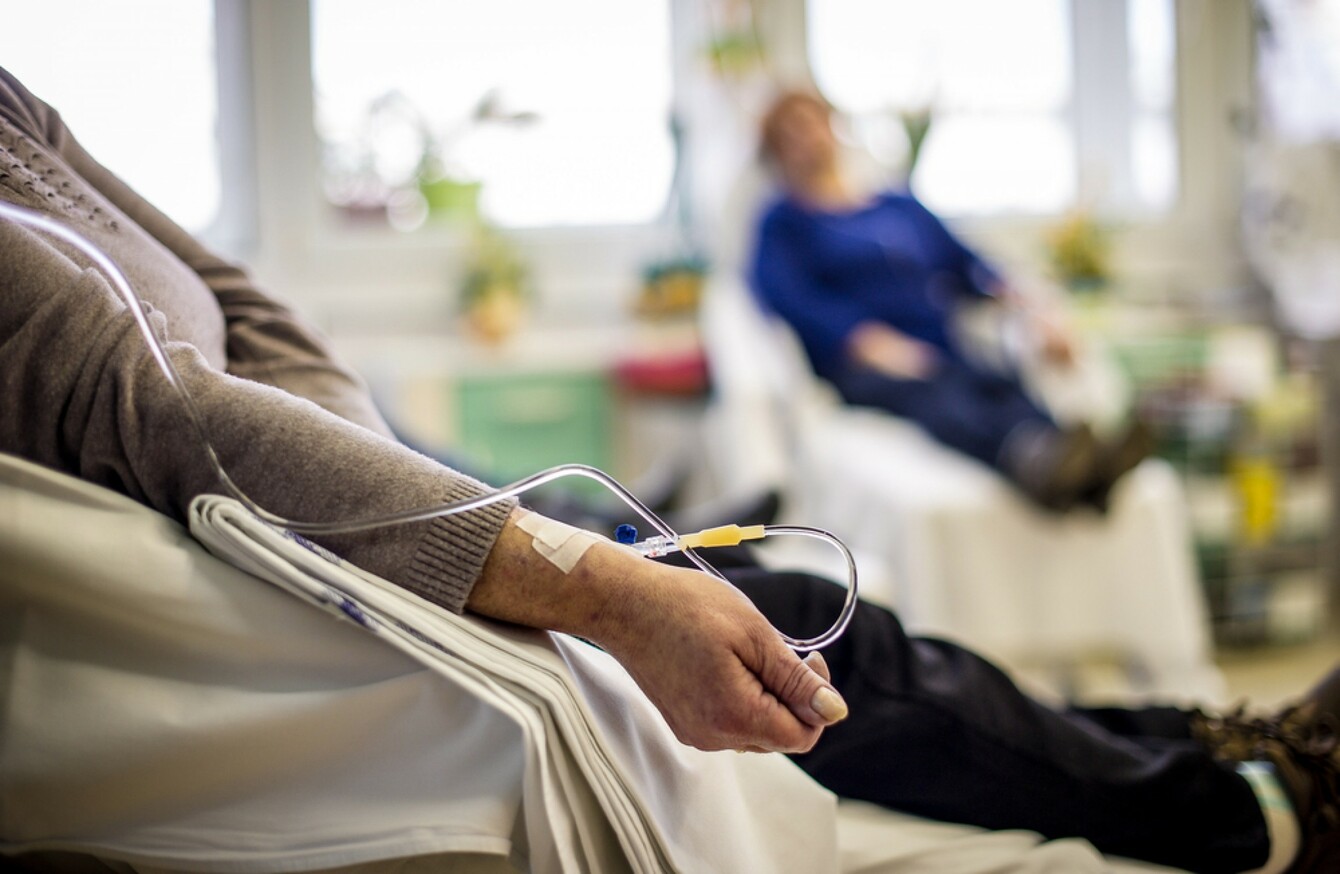 File photo
Image: Shutterstock/napocska
File photo
Image: Shutterstock/napocska
A TEAM OF researchers at Trinity College Dublin have identified why many people with oesophageal cancer are resistant to radiation therapy, paving the way for potential treatments that would be more effective at treating the disease.
According to the Irish Cancer Society, around 300 new cases of this form of cancer are diagnosed every year. Almost twice as many men get oesophageal cancer – which is a cancer of the food pipe – as women.
While treatments such as chemotherapy and radiation therapy are commonly offered, they are not always effective.
The researchers managed to pinpoint that a particular molecule lost from cancer stem cells plays an important role in driving oesophageal cancer's resistance to treatment.
Assistant Professor Dr Stephen Maher said: "Our findings strongly suggest that it is the cancer stem cell population that we need to destroy if treatment is going to be effective in our oesophageal cancer patients".
The number of people getting the disease is sharply on the rise, with incidence rates up by 600% over the past three decades, with these numbers set to continue rising in the coming years.
A majority of patients suffer resistance to radiation therapy and, to date, there had been no way to test who would respond well to therapy.
The team identified tumour cells that had developed similar characteristics of stem cells.
By adopting stem cell-like features, these cancer cells are able to drive and maintain the growth of tumours and help to repopulate the tumour cells damaged by radiotherapy and chemotherapy.
Dr Niamh Lynam-Lennon found that that creating a synthetic version of the molecule usually lost from cancer stem cells – called miR-17 – could enhance the effectiveness for patients when used as an addition to radiotherapy.
She said: "Interestingly, in the lab we found that if we put a synthetic version of miR-17 into the resistant cells they became more sensitive to radiation.
This is a real possibility as a number of other synthetic miR-molecules are currently in clinical trials for treating other diseases.
The Trinity team's paper was published in the journal Oncotarget.