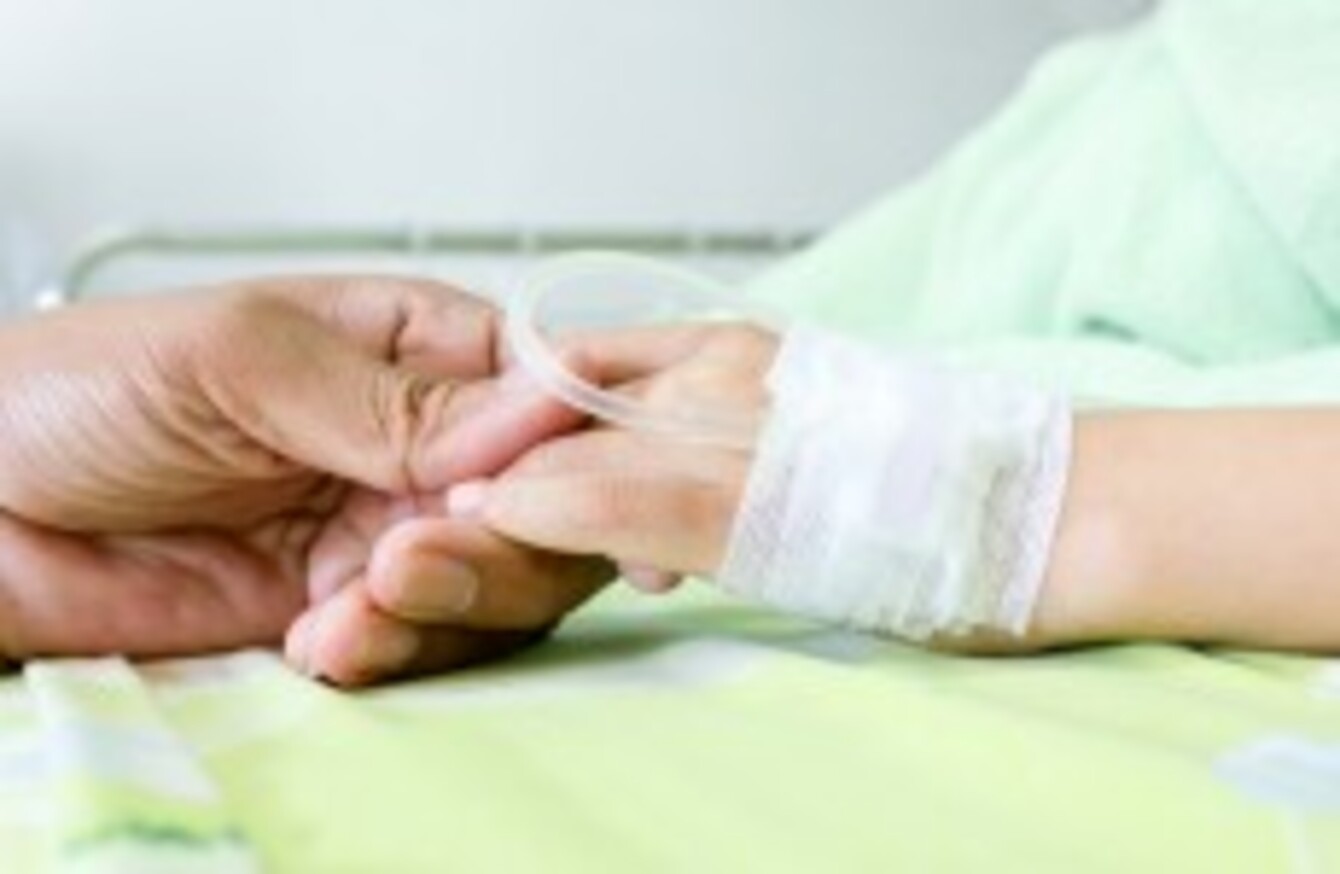 Image: Shutterstock/sumroeng chinnapan
Image: Shutterstock/sumroeng chinnapan
THE PARENTS OF a 4-year-old boy who is fighting life threatening cancer are being pursued by a debt collector on behalf of the HSE.
That's according to campaign group Our Children's Health who say the mother contacted them for advice in desperation.
The family was recently told they will not receive a discretionary medical card – despite almost €1,000 in bills for their son who is fighting low immunity and infection at a midlands hospital. The campaign group says:
This family are now being pursued by a third party debt collection agency on behalf of the HSE as they enter the most difficult part of their son's treatment.
"The same basis for assessment remains, this system continues to deem a substantial number of children with very serious life limiting and life threatening conditions ineligible."
The Health Minister Leo Varadkar said, "I reject the suggestion that nothing has changed…The HSE is clearly using greater discretion because the number of discretionary medical cards in circulation has gone up from 50,294 to 76,000 this month.
He added, "This is still a work in progress…until the Clinical Advisory Group draws up its guidelines, medical cards will continue to be means tested. And that does mean that in some cases, medical cards are being refused."
Varadkar is appointing the Clinical Advisory Group today – it will spend the next three months drawing up revised guidelines for discretionary medical cards.
Our Children's Health said an incremental approach should be adopted.
While it may take time to develop and refine detailed medical guidelines, there are certain categories where the burden of a disease or illness is clear to all and where it should be possible to reach unanimous agreement immediately, for example those with terminal and life limiting conditions.
It added that "aside from the well publicised case in the media in recent days, we are aware that four other children fighting cancer were also refused a medical card over the last two weeks. The hurt and distress caused by each refusal should not be underestimated.
We are also aware of a substantial number of parents that simply don't have it in them to apply again until the promised changes are implemented for fear of yet another refusal.
"As one parent of a little boy with muscular dystrophy remarked to us this week, having been refused twice in recent months, "the thoughts of filling out that form again makes me feel sick". Her son's condition is ultimately terminal."
TheJournal.ie has contacted the HSE for comment.