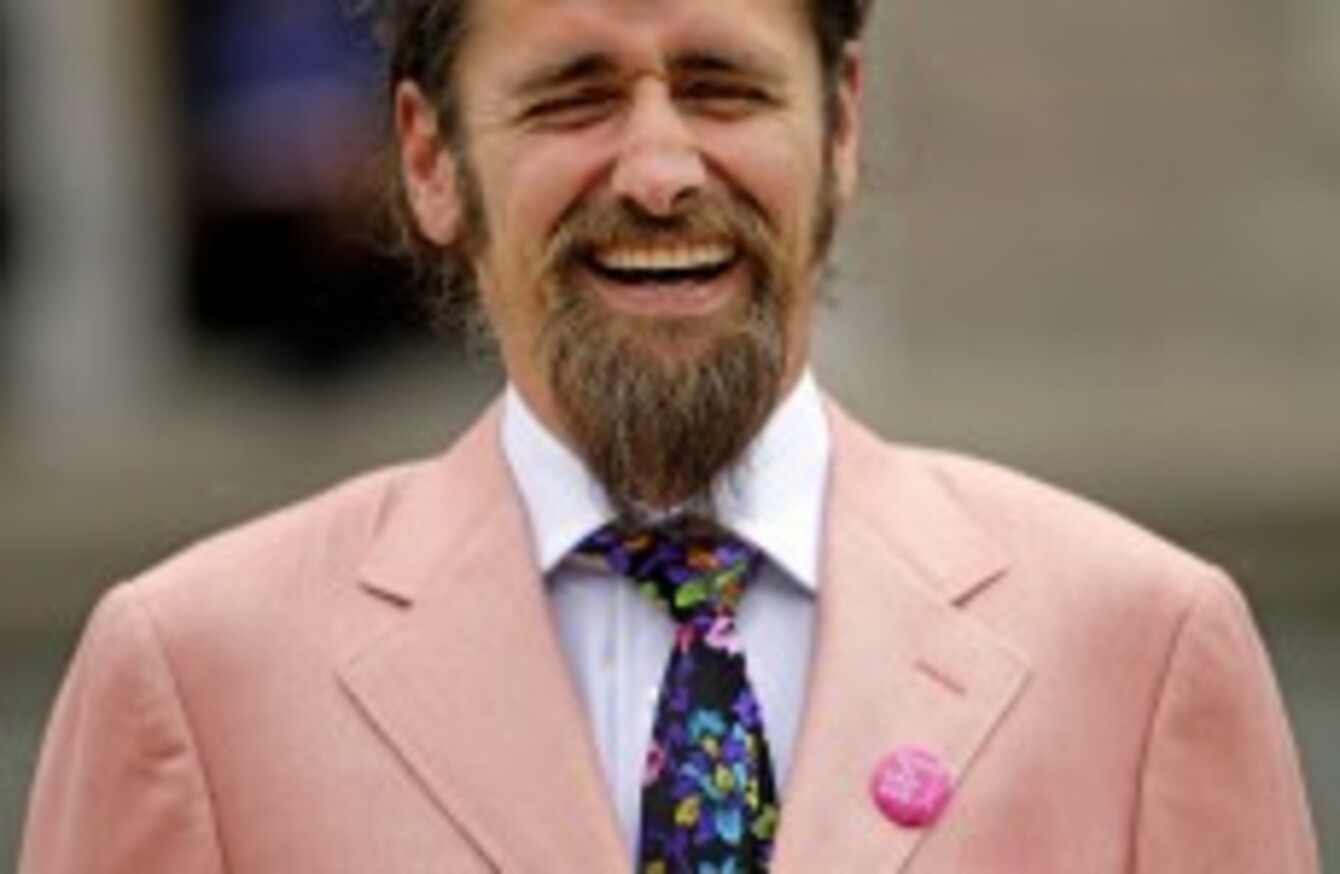 Image: Julien Behal/PA Archive
Image: Julien Behal/PA Archive
INDEPENDENT TD LUKE 'Ming' Flanagan today launched his Cannabis Regulation Bill 2013, which would legalise cannabis use and allow for the cultivation of plants for both personal and commercial purposes.
Speaking ahead of the launch, the TD, who has been a strong advocate of legalisation, said it is "an exciting time for anyone involved in attempting to repeal prohibition in relation to cannabis anywhere in world".
"This bill comes at a time when legalisation of cannabis is being looked at in new light all around the planet," he said referring developments in America in recent years that have seen a number of states legalising the drug.
Flanagan said the bill would provide a "practical way to regulate the scale and use of the drug and "minimalise harm to minors and harm to adults".
We've had a look through the bill in full, which you can read yourself here, and here are some of the main points:
Children would not be allowed to use the drug
There is an age limit of 18 for possession and use of cannabis. The bill also sets out criminal sanctions against minors who are found in possession of the drug.
On the first occassion they are found with it, they would have to attend a 'cannabis education course'. After the second, or subsequent times, they could face up to three months detention at a prescribed juvenile detention facility.
Anyone found to be selling cannabis to a child would also face sanctions.
It would be legal to carry it for personal use and grow it at home
There would be a limit of one ounce for personal possession and anyone found carrying more than that could face jail time. A person found with a quantity of cannabis greater than 20 ounces would be liable on conviction to a fine of up to €500,000 or imprisonment for as many as ten years.
(Image: Shutterstock)
Home cultivation would be permitted if this bill became law, though there would be a limit of six plants.
In the case of a residential premises where a child or vulnerable person is living, the person growing the plants would be required to have a self-contained, lockable space fit for cultivation.
It would be legal to drive after using the drug and the workplace smoking ban would be extended
An amendment to the Road Traffic Act 2010 would mean that a person would not be allowed to legally drive while under the influence of the drug "to such an extent to be incapable of having proper control of the vehicle".
However there would not be a zero tolerance regime in place and a person would be allowed to drive after using the drug, so long as they have just a small amount of it in their blood.
Under the bill:
A person shall not drive or attempt to drive a mechanically propelled vehicle in a public place while there is present in his or her body a quantity of cannabis such that, within 3 hours after so driving or attempting to drive, the concentration of cannabis in his or her blood will exceed a concentration of -

(a) Five nanograms of cannabis per one millilitre of blood, or

(b) in case the person is a specified person, three nanograms of cannabis per one millilitre of blood.
When questioned on this point, the indepdendent TD said that having a limit of zero would be "highly impractical".
"In the same way as it's impractical with alcohol – sure you could eat a freshly baked loaf of bread and end up over the limit," he said. The limit in the bill is the limit in Colorado and after looking at the issue they've found it to be safe."
In the workplace, the smoking ban would be extended to include a ban on smoking cannabis products. However, the new 'Cannabis Research Institute' would work on encouraging employers to review their drug-free policies, "including elements of such policies concerning hiring, sanctioning, termination and drug testing".
Advertising would be allowed, but not at sporting events
Producers and retailers would be allowed to advertise online and in adult oriented magazines but not in newspapers or using any model aimed at children.
(Image: Niall Carson/PA Archive)
Flanagan said the provisions for advertising were not designed to encourage more people to take up using the drug.
People make a decision on what they take based on whether or not it's legal. We give people at the age of 18 a choice to use alcohol, which is more harmful than cannabis. If they have the choice to use cannabis by legalising it, they'll be less likely to drink alcohol, giving people an option to use a safer drug. If people end up using cannabis instead of alcohol, that would obviously be a good thing.
While sponsorship would be allowed, this would not be the case at sporting events and no advertising of cannabis or cannabis-infused products would be allowed at these events either.
There'd be a big demand for gardeners
The bill states that commercial cultivation licences would only be granted to a person of good standing in the law who also holds a qualification in horticulture or significant practical experience in cultivating plants.
We'd get to have some of those trendy cannabis coffee shops they have in Amsterdam
(Image: budget travel accommodation/Flickr)
Deputy Flanagan's bill would allow for businesses to obtain 'Cannabis Coffee Shop Licences' for the sale of cannabis-infused products, like the traditional hash brownie, for example.
Sale of any products containing addictive substances like nicotine, caffeine or alcohol as well as cannabis would not be allowed.
These coffee shops would be subject to regulation and it would be an offence to sell any of these products to a child.
What's your take on the topic? Tell us in the comments below.