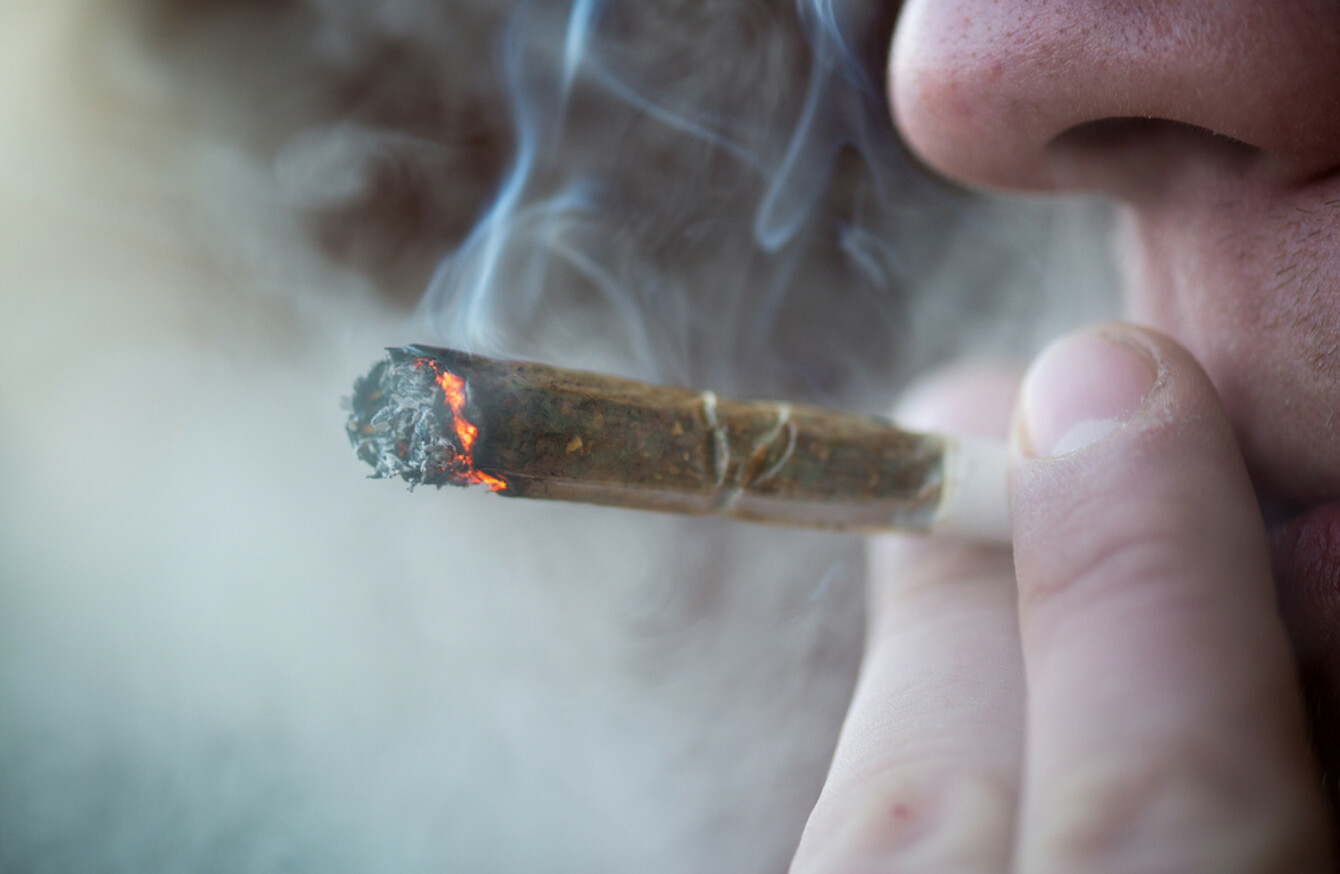 Image: Shutterstock/Pe3k
Image: Shutterstock/Pe3k
CANNABIS WAS THE most common substance recorded in new cases of treated drug use in Ireland for the period between 2010 and 2016.
That's according to the latest figures from the National Drug Treatment Reporting System, published today by the Health Research Board.
Opiates (mainly heroin) were the most commonly reported drug – however the proportion of cases treated decreased from 58.1% in 2010 to 47% in 2016.
Cannabis was the second most common drug among those treated, with the proportion of cases who reported use of cannabis increasing from 23% in 2010 to 26.4% in 2016.
Cocaine was the third most common drug reported for the period covered – followed by benzodiazepines and z-drugs. In 2016, 12.3% of cases reported problem cocaine use – the highest proportion since 2010.
The majority of cases (62.7%) reported problem polydrug use – meaning the consumption of various different types of substances, often combined with alcohol.
The data covers people treated in all types of services – including outpatient, inpatient, GPs, those treated in prison and users of low threshold  treatment programmes.
A total of 63,187 cases of problem drug use were treated in the period covered – increasing from 8,806 in 2010 to 9,227 two years ago.
The median age of cases increased from 28 years in 2010 to 30 in 2016 and the majority of cases – seven in every ten – were male.
The proportion who were homeless increased from just over 5.1% at the start of the decade to 9.6% in 2016.
Merchants Quay Ireland, which provides a drop-in service, Night Café and other supports for people who are homeless and struggling with addiction issues in Dublin, said the housing crisis was exacerbating problem drug use.
"We are deeply concerned to see that the number of people treated for problematic drug use who are homeless has almost doubled in the space of seven years, increasing from 453 people in 2010 up to 886 people in 2016," CEO of Merchants Quay Ireland Tony Geoghegan said.
"It is clear the housing crisis is exasperating the drug epidemic, and vice versa. Homeless people are becoming entrenched in addiction, and those caught in addiction are being left behind.
The Rebuilding Ireland strategy is failing people with complex needs, and I would urge Minister Murphy to address this issue so that we do not leave people in addiction behind.
The government launched its Rebuilding Ireland housing action plan in 2016. In January the latest progress report on the plan found that it had failed to meet one of its key targets for addressing homelessness – only 208 rapid-build houses were introduced by the end of last year, almost 800 off the target of 1,000.