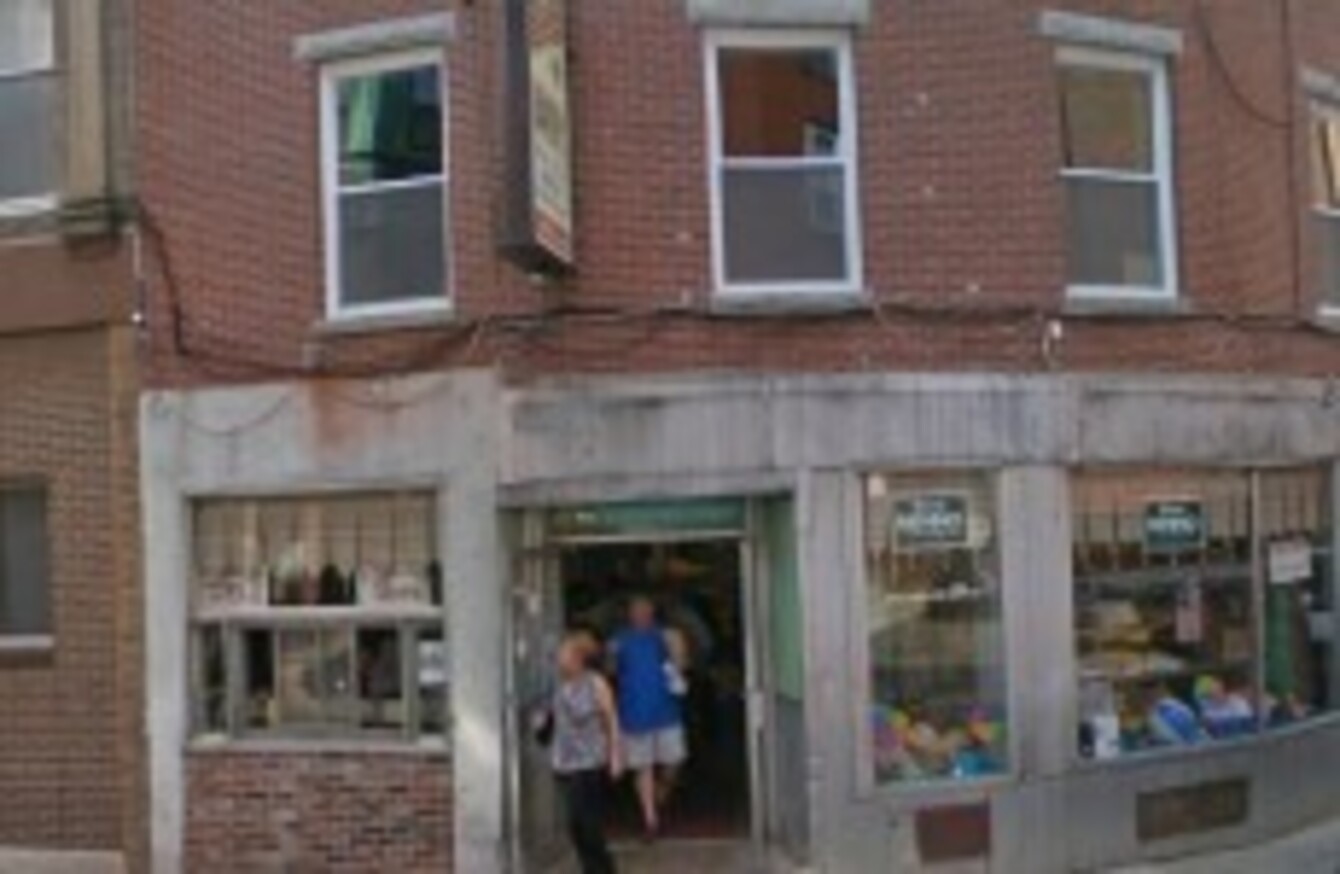 Image: Bova's Bakery, where the incident took place.
Image: Bova's Bakery, where the incident took place.
A YOUNG NEWBRIDGE man found himself in trouble with the police during a holiday to Boston – and all over a cannoli.
The Sicilian pastry dessert was at the centre of a case that saw Robert McTernan (25), of Newbridge, Co Kildare, arraigned in Boston Municipal Court on a charge of armed robbery.
The charge stemmed from an early-morning trip McTernan took to a Boston bakery just a few hours after he arrived in the city.
The case was so unusual that it was picked up by CBS news and a number of different news outlets around the world.
According to the Suffolk County District Attorney's office in Massachusetts, Boston police responded to a call at 3.38AM on 13 September for a person with a knife at Salem Street.
They found McTernan, who had flown into Boston just hours previously for a two-week holiday, inside the kitchen of Bova's bakery.
McTernan had allegedly entered the kitchen and picked up a blue-handled kitchen knife, concealing it by placing it against his forearm.
Prosecutors say he then demanded a cannoli, which an employee handed to him before backing behind a counter.
McTernan allegedly told the victim to "shush" and placed his finger to his lips.
A cannoli (Pic: Seth Wenig/AP/Press Association Images)
Arrest
Police arrested McTernan but were not able to locate the knife during a search of the area. He was brought to court, where Judge Mark Hart Summerville set bail at $2,000 and ordered McTernan to surrender his passport and stay away from Bova's Bakery, where the incident occurred.
McTernan was back in court yesterday. Suffolk County District Attorney's press ssecretary Jake Wark said that McTernan's charge initially was armed robbery but he admitted to "facts sufficient for a finding of guilty on the lesser charge of larceny".
The decision that we made was that it was better to resolve [the case] when in the country than continue it for several months after he left.
Community service

The Newbridge native agreed to perform 50 hours of community service and undergo substance abuse evaluation and treatment – and stay away from the bakery where the incident occured.
He can undergo evaluation treatment in Ireland. If he abides by all those condition and doesn't reoffend, the case will be dismissed after nine months.
Wark said that the case was resolved after consultation with the victim, as well as after getting the Garda Siochána's assurance that McTernan has no prior record in Ireland.
He added that the attorney's office "felt it was an appropriate disposition, given that nobody was hurt" in the cannoli incident.