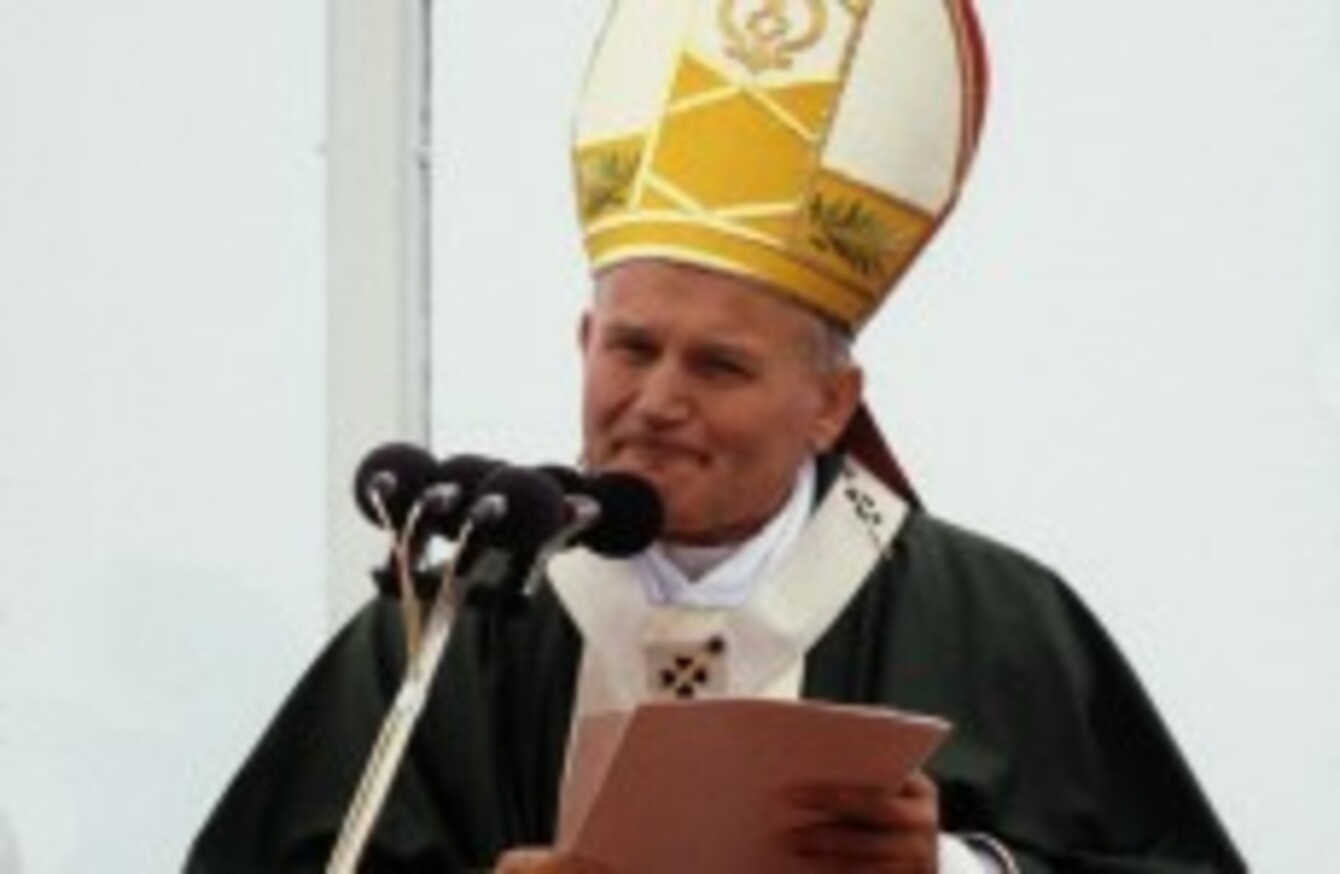 Image: PA Archive/Press Association Images
Image: PA Archive/Press Association Images
THE CATHOLIC CHURCH is pulling out all the stops to make sure those interested in watching the canonisation of popes John Paul II and John XXIII this Sunday are able to do so.
Rome city officials expect up to five million people to attend the mass that will turn the two former leaders of the Church into saints.
There's been an ongoing social media campaign run across several Facebook pages, as well as accounts on Twitter (@2popesaints), YouTube and Instagram.
RTÉ's also running a special live programme on Sunday morning, while the Vatican will be live-streaming the ceremony from before 9am.
For anyone seeking a VIP canonisation experience — Sky Ireland's now confirmed its teaming up with All Hallows College in Drumcondra, Dublin 9 to screen a 3D presentation of the service.
It's open to any interested members of the public from 9am, and will be followed by regular Sunday mass at 11.30am.
13 state-of-the-art 3D cameras are being placed around St. Peter's Square to capture the event, which will also be screened in around 600 cinemas around the world.
It's also being carried live at four Irish cinemas: in Dublin, Movies@Dundrum and Movies @Swords; in Waterford at SGC Dungarvan, and in Wexford at Movies@Gorey.
Two popes
The twin papal canonisation will be the first in the Vatican's history and is expected to appeal to both wings of the Church.
John Paul II, the first non-Italian pope for more than 400 years, was a favourite of conservative Catholics and his canonisation will be one of the fastest in recent history.
John XXIII is also widely admired by the Church's progressive wing for calling the Second Vatican Council that transformed the Church.
An all-night prayer vigil will be held in seven languages in 11 churches the night before the ceremony.