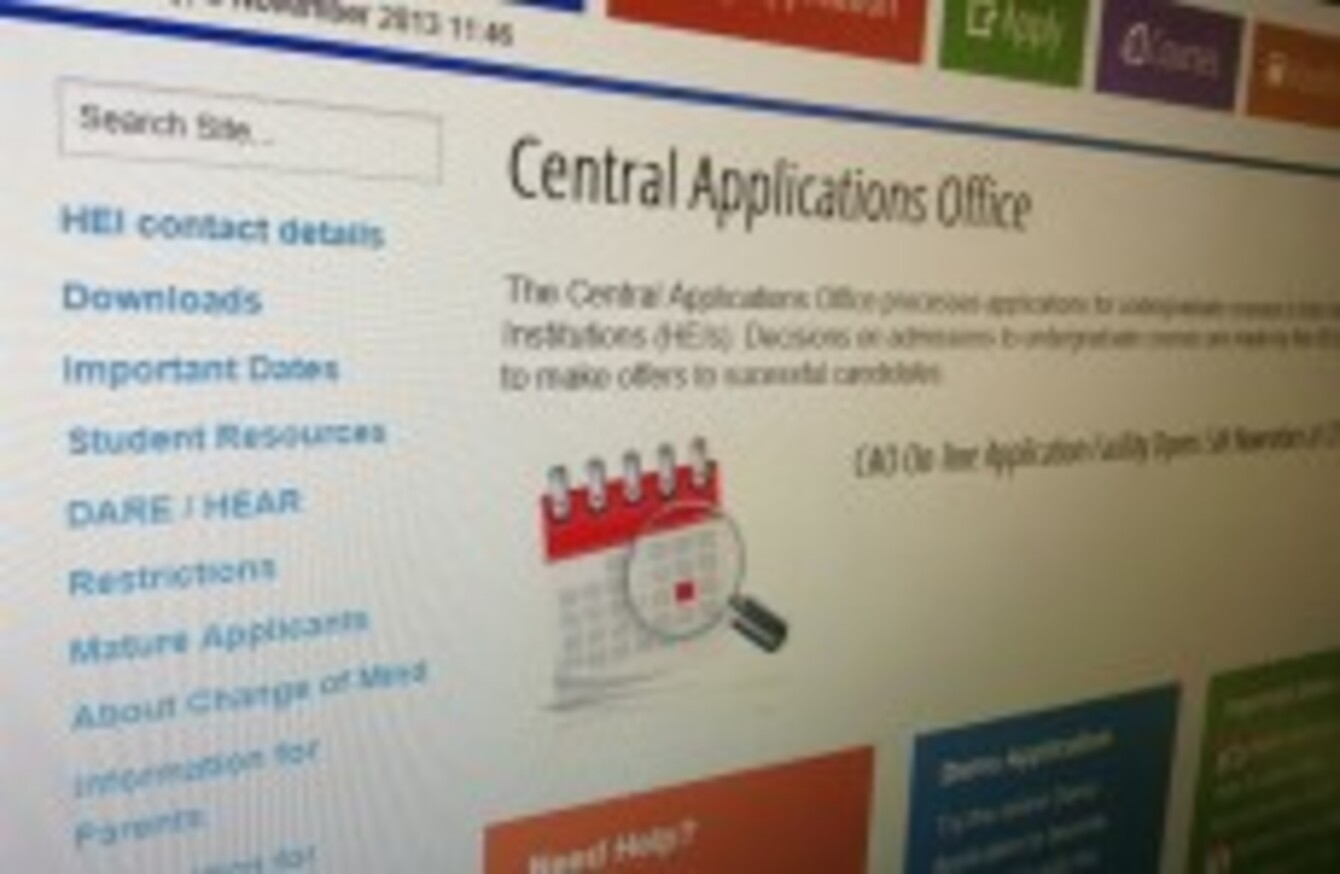 Image: Daragh Brophy/TheJournal.ie
Image: Daragh Brophy/TheJournal.ie
THE CAO ONLINE system for college applications is officially open, as of noon today.
Students heading into their Leaving Cert next summer can now start applying for third level courses by entering their information and paying the €25 registration fee.
Once registered, students will receive their personalised ID number, and can continue to edit their application until the end of January.
According to CAO Operations Manager Joseph O'Grady: "Familiarity with the system and leaving ample time to complete an application will help students to avoid some of the many common errors and omissions recorded by applicants each year".
Applicants can also avail of "Change of Course Choices" and "Change of Mind" facilities at different intervals throughout the application process, but there are restrictions for both options.
Demo versions of the application process are available at the CAO website to guide students and parents through the system.