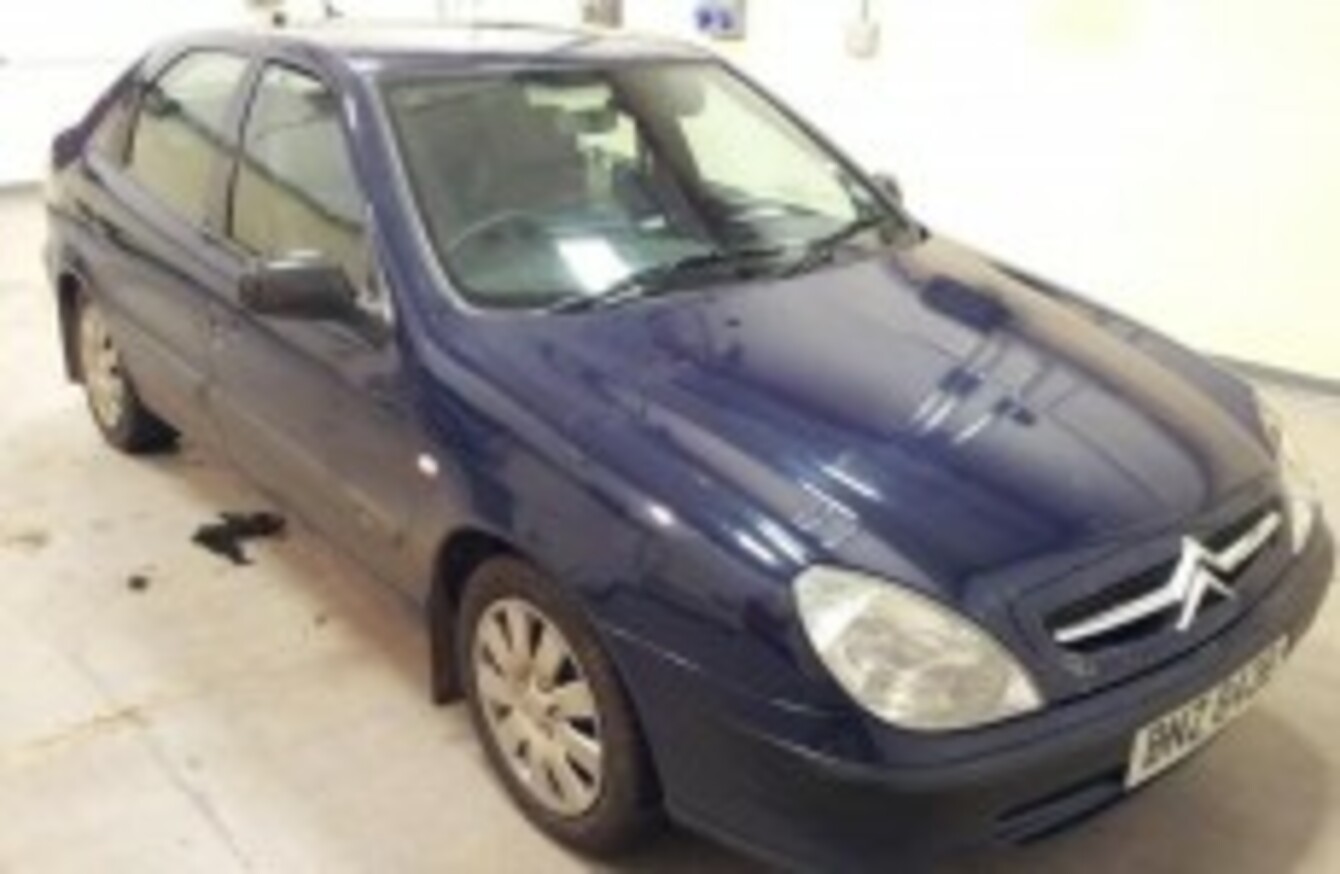 Car believed to be used in shooting.
Image: PSNI
Car believed to be used in shooting.
Image: PSNI
THE PSNI ARE appealing to the public to help them find a car that's believed to be connected to the shooting of a man last month.
A 21 year old was shot in Portrush, Co Antrim on Tuesday, 12 November.
The detectives investigating the case are looking to track down a 2001 navy blue Citroen Xsara car.
The number plate is BNZ 8428 and the car had a peg wedged into the bottom of the driver's window, which may draw attention to it.
It's believed this car may have been linked with the paramilitary-style shooting that left the 21 year old with serious leg injuries.
Chief Superintendent Brian Kee is the Commander for the policing district:
"We would ask anyone with information in relation to the shooting to come forward. But, in particular, sightings of the 2001 navy blue Citroen Xsara in the Coleraine triangle area between 01 November and 25 November are important for detectives.

This shooting was brutal and unjustifiable. The young man has undergone a series of operations since the shooting and his injuries look set to be life changing. My detectives are working hard to bring to justice those capable of meting out this sickening violence".
Anyone with any information about the car is asked to contact detectives on 0845 600 8000 or to call Crimestoppers anonymously on 0800 555 111.