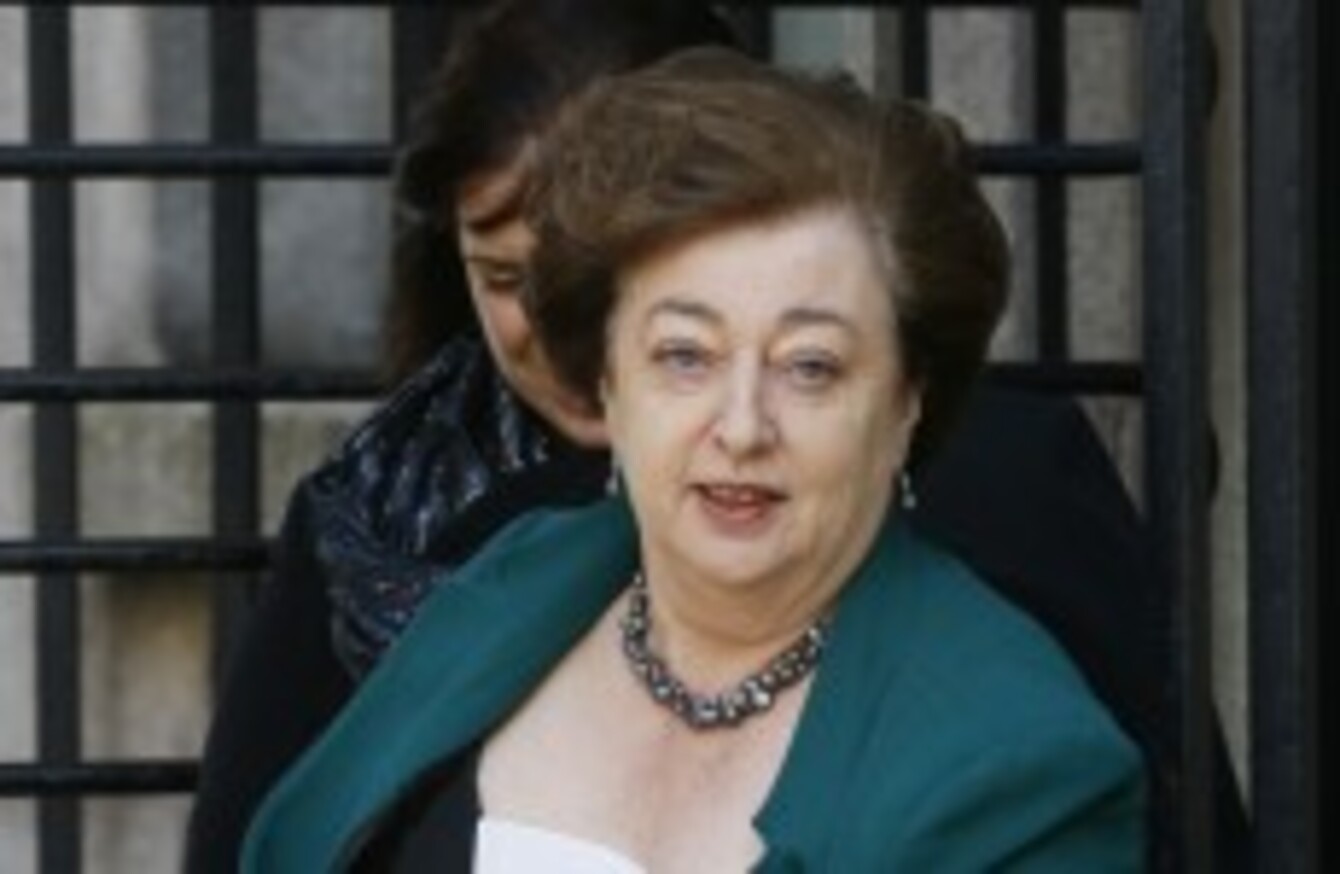 Catherine Murphy
Image: Photocall Ireland
Catherine Murphy
Image: Photocall Ireland
CATHERINE MURPHY HAS said she is satisfied with the terms of reference of the commission of investigation into certain transactions at the Irish Bank Resolution Corporation (IBRC), formerly Anglo Irish Bank.
The independent TD, who has been looking into the issue for more than a year, said she will "go through the terms of reference in the next day or so" before she meets with the government next week to discuss them, but is "happy" with what she has seen so far.
On Wednesday the Department of Finance confirmed the inquiry will examine up to 40 transactions that resulted in a loss of €10 million or more to taxpayers, including the controversial Siteserv deal.
Serious questions
Speaking on Morning Ireland, Murphy said many "serious questions" remain unanswered.
Yesterday it emerged that misplaced minutes of an IBRC board meeting on 15 March 2012 confirmed that the State wrote off €119 million when Siteserv was sold to the Denis O'Brien-owned Millington, more than the previously reported figure of €110 million.
Murphy questioned why no one had publicly corrected this before now.
The same minutes also disclose that IBRC's former head of asset management, Richard Woodhouse – who managed Denis O'Brien's loans at the bank – was present.
Former IBRC Chairman Alan Dukes had previously said Woodhouse was kept out of discussions over the Siterserv deal. Yesterday evening Dukes told TheJournal.ie Woodhouse "was at the board meeting where the decision was made, but he was there on another issue before the board, which was coming from the bit of the bank he was in charge in".
This morning Murphy said:
"Alan Dukes had gone out of his way to say that Mr Woodhouse, who was on the board of IBRC, was removed from dealing with the Siteserv sale because there was conflicts – he was the one that managed Denis O'Brien's accounts. And I don't know why he went out of his way to say that because, the minutes show, that not only was he involved in it but he participated in that meeting, so I think that is a very serious issue."
Murphy reiterated that she has been told bidders for Siteserv were informed "they should assume that the company was to be acquired on a debt free and cash free basis", while the company had "€10 million on its balance sheets – a combination of cash and debtors".
The TD said this "heightens my concerns about the bidding process itself".
Murphy said she will accept the results of the commission of investigation, whatever they may be.
"The one thing that I said I wanted was a credible, independent inquiry. I accept that when you're looking at something in a different historical space you can use a different set of measures, and I said that I would accept the findings if it was credible and I will."
I just want to see the evidence. I want it proved that 'Yes, it was looked at, we were very happy that this could be stood over.' Not to have a pat on the head and say 'Yeah it's fine, go away.' It has to be much more robust than that.