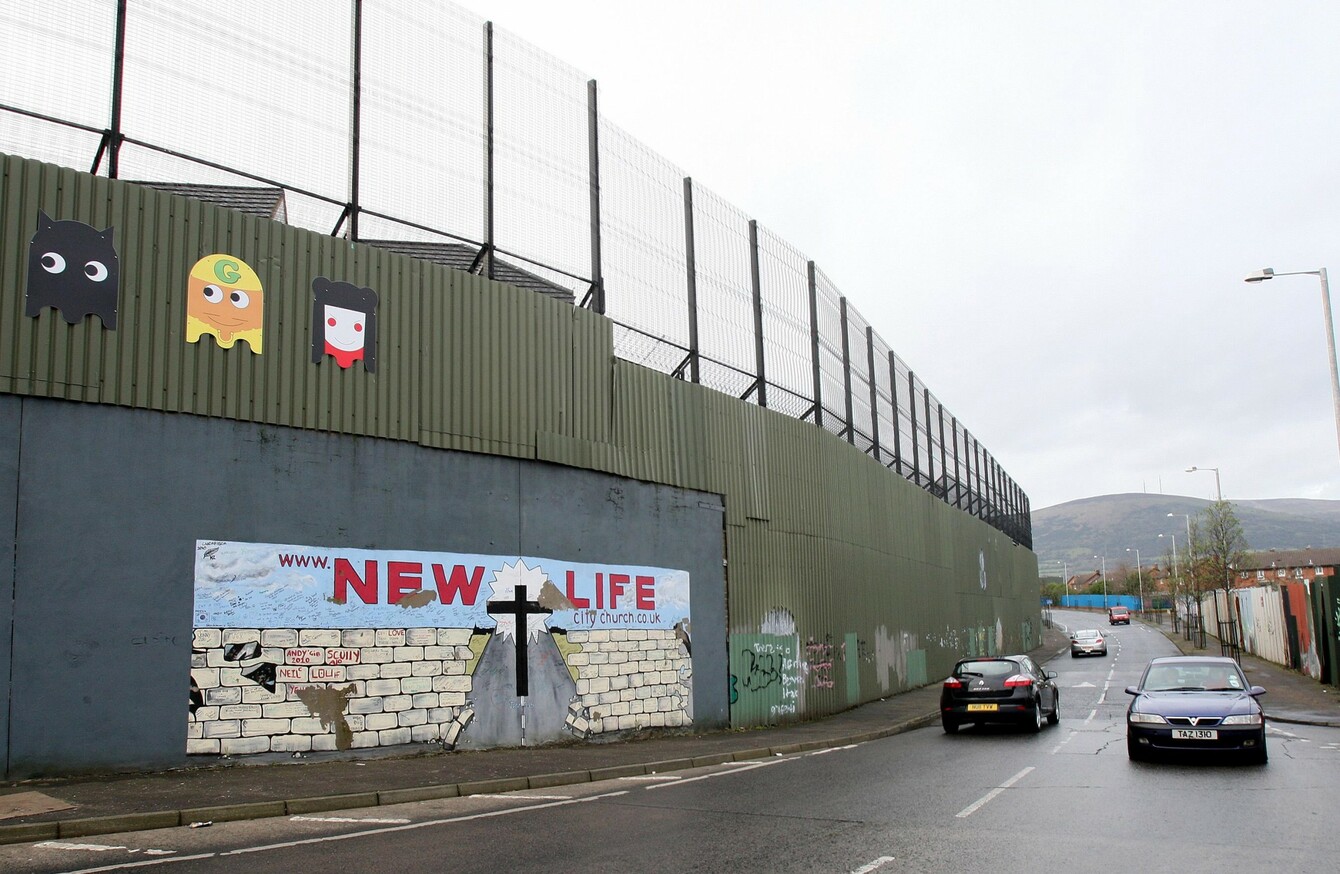 Image: PA Archive/Press Association Images
Image: PA Archive/Press Association Images
"PEACE LINES" – THE 16-foot walls and fences dividing the Catholic and Protestant communities in the North will be gone by 2023.
Sinn Féin Junior Minister Megan Fearon reiterated the Northern Executive's commitment to removing the barriers within the next seven years today.
Fearon as told a north Belfast festival that removing the walls opened doors.
"By removing a peace wall we open a door to a new shared space and I believe we should be ambitious in our efforts.
"Reconciliation has been hampered by physical divisions so to help build a truly shared, united and reconciled community, we need to put in place the conditions and circumstances to remove these structures."
North Belfast has 16 of the lines, which comprise walls, fences and gates. In total in the North, there are around 50 still in operation.
They cut through housing developments and are most prevalent in areas of high sectarian tensions, such as the hearts of Belfast and Derry.
Fearon said that tearing down the walls would take courage.
"It takes courage to engage on such difficult issues, but the courage that many in the community have shown, and continue to show on a daily basis, can, and will change our society for the better.
"Progress is being made."
The Peace Walls Programme was started in 2012 and continues to remove the barriers.