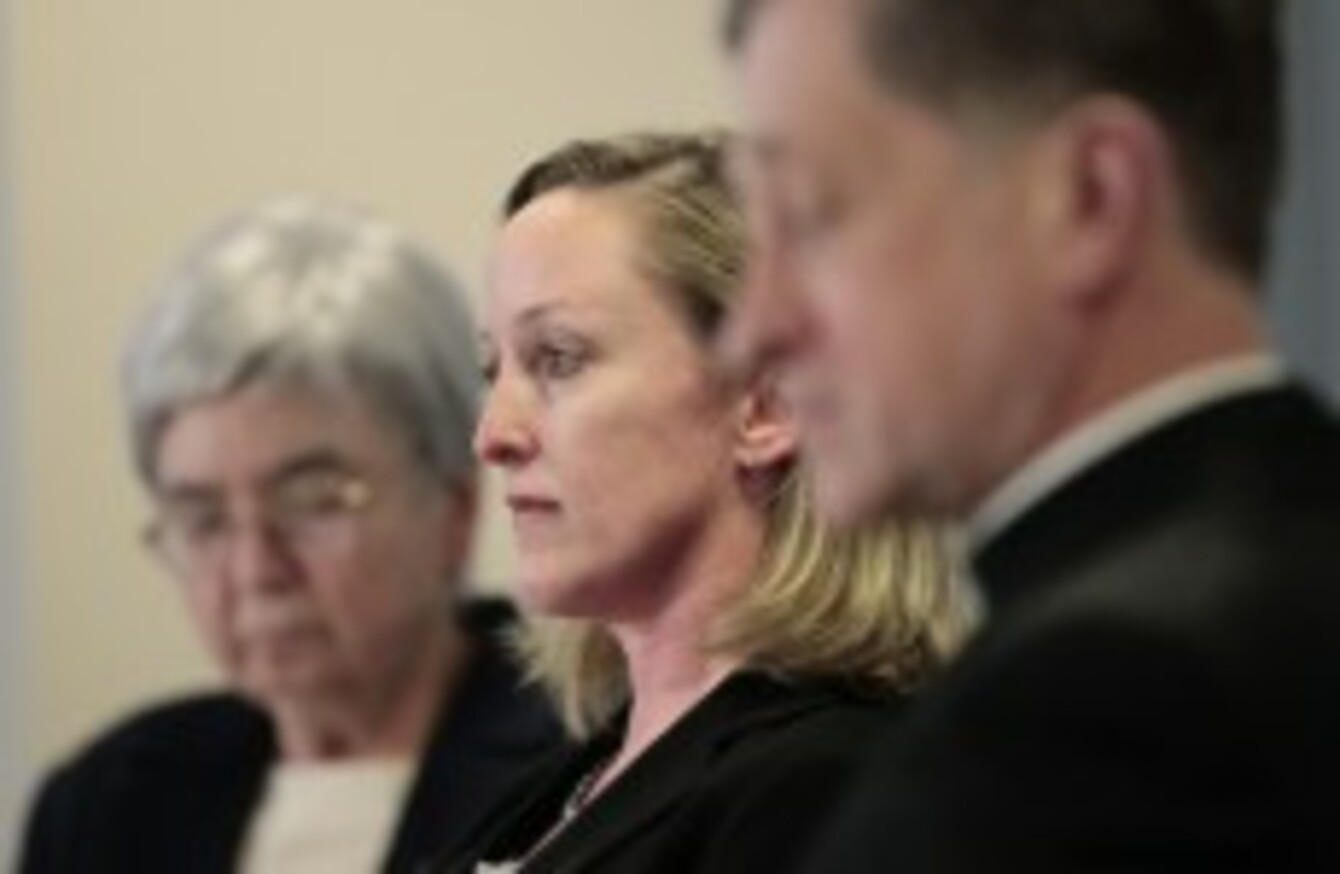 Lead investigator Karen Terry releasing the report's findings today
Image: AP Photo/Pablo Martinez Monsivais
Lead investigator Karen Terry releasing the report's findings today
Image: AP Photo/Pablo Martinez Monsivais
CATHOLIC PRIESTS WHO sexually molest children and teenagers are not driven by the pressures of celibacy or repressed homosexual desire, according to a  new inquiry into clerical abuses in the US.
Instead, the report – commissioned by US bishops and other Catholic organisations – released today blames social changes, suggesting that abuse was driven by a general rise in "deviant" behaviour in the 1960s and 1970s. Increases in drug use, premarital sex and divorce throughout society influenced "vulnerable" priests who became abusers, the document's authors write.
The Causes and Context of Sexual Abuse of Minors by Catholic Priests in the United States, 1950-2010 was carried out by researchers at John Jay College of Criminal Justice in New York. Half of its $1.8million cost was put up by the US Conference of Catholic Bishops, with other Church organisations providing most of the rest, Religion News Service reports. Among the main findings were:
Between 1950 and 2002, four per cent of US Catholic priests were subject to allegations of abuse.
Catholic rules on celibacy are not to blame. The study states that reported abuse cases rose in the 1960s and 1970s, then declined again in the 1980s, despite celibacy remaining a constant.
Whether a priest was homosexual did not make them more or less likely to become an abuser. That the vast majority of the victims – 81 per cent – were boys is simply down to priests having more contact with them. Abuse is "a crime of opportunity," a summary of the findings states.
Most abusive priests were "not paedophiles", if paedophilia is defined as having desires towards prepubescent children; and most of their victims were adolescents.
Stress was a factor, with many abuses by priests occuring "at times of increased job stress, social isolation, and decreased contact with peers".
During the 1980s and 1990s, abusers were often given psychological treatment before being returned to ministry when they were deemed rehabilitated. Few were removed from the priesthood as this required "cumbersome canonical procedures".
Information about alleged offences was strictly controlled, with scrutiny from "outsiders" from beyond the Catholic Church being rebuffed.
Church leaders responded to the crisis by developing a "human formation" curriculum in seminaries. After this was introduced abuse allegations declined, with a dramatic drop-off in the 1980s.
In a statement, lead investigator Karen Terry also stressed the importance of the twentieth-century 'sexual revolution'. She said: "The increased frequency of abuse in the 1960s and 1970s was consistent with the patterns of increased deviance of society during that time… Social influences intersected with vulnerabilities of individual priests whose preparation for a life of celibacy was inadequate."
The report was welcomed by social worker Diane Knight, chair of a group of lay Catholics who oversaw the project. Insisting that "the researchers found that the crisis of sexual abuse of minors by Catholic priests is an historical problem," she nevertheless added: "However, this in no way should lull us as a Church into complacency."
The report states that the Catholic Church has undergone significant changes to safeguard children from abusive priests in future, but warns that the change "is not yet complete". It recommends that Church leaders tackle the problem further by using educational programs to make it more difficult for priests to find opportunities for abuse; making it easier for allegations to be reported; and offering better support for priests to deal with stress. The authors also recommend that priests in general be given more opportunities to form "social friendships."