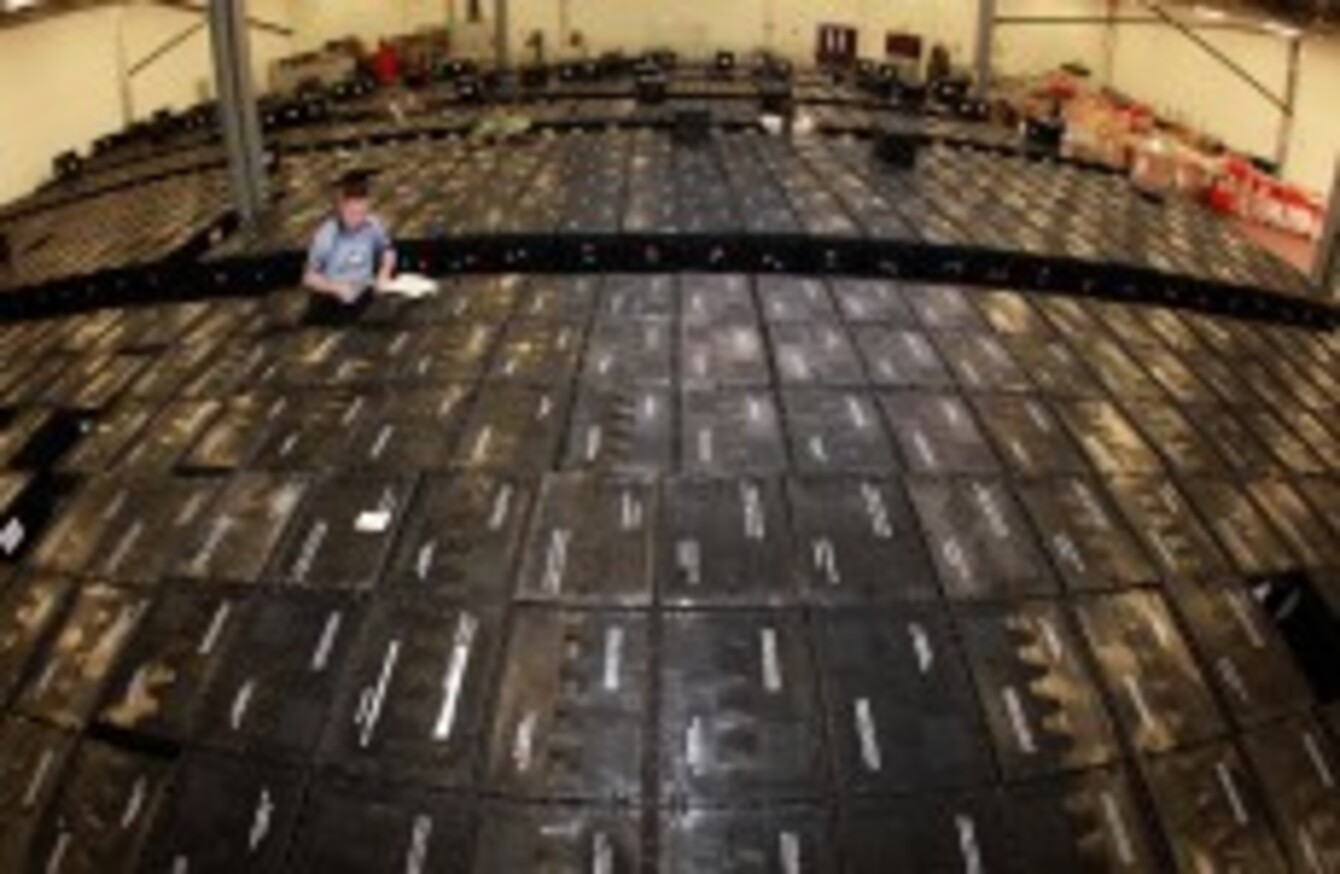 CSO staff conduct their final checks in preparation for the distribution of two million Census forms to Enumerators last year.
Image: Photocall Ireland
CSO staff conduct their final checks in preparation for the distribution of two million Census forms to Enumerators last year.
Image: Photocall Ireland
THERE ARE MORE Travellers living in Ireland now than when the last census was completed back in 2006.
The release of the preliminary findings from the 2011 Census showed that 31.9 per cent more people described themselves as Irish Travellers in 2011 compared to 2006. In 2006, 22,369 people were Irish Travellers, which jumped to 29,495 in 2011.
Housing
The figures show that in 2011, only 12 per cent of Irish Travellers lived in caravans and mobile homes. This was a big fall from 2006 when one in four Irish Travellers lived in temporary accommodation.  Almost 84 per cent of the Traveller population lived in permanent housing in 2011.
In a small number of areas the number living in temporary accommodation increased.  This included Limerick City, where the number almost doubled.
Cavan (97 per cent), had the highest proportion of Travellers living in permanent housing. In Limerick, 69 per cent of Irish Travellers in the city lived in caravans or mobile homes, which contrasts with Galway City, where the percentage who lived in these homes stood at 6 per cent.
The county that saw the biggest increase in the number of Travellers living in permanent accommodation was Kilkenny (202 per cent), followed by Kildare (137 per cent), Donegal (135 per cent), Cavan (131 per cent) and Leitrim (111 per cent).
Males and females
There are slightly more women than men in the Traveller population, with 97.8 males for every 100 females. The equivalent sex ratio for the general population was 98.1.
Population
The number of Irish Travellers increased in every county except for Waterford, where the numbers declined by over 7 per cent. The biggest increases were recorded in Cavan, where Traveller numbers rose by 114 per cent. In Donegal meanwhile, numbers climbed by 99 per cent.
There were 1,033 more travellers in Galway – the highest increase in traveller numbers in any county. An increase of 478 was recorded in Galway City while 555 more travellers were counted in Galway County.
Longford was the county with the highest number of travellers per head of population, with 19.1 travellers for every thousand people.
Waterford had the lowest number, with 3.8 travellers per thousand people. There were 5,935 travellers in Dublin, the largest number in any county – 37 per cent were in South Dublin while 7 per cent were in Dún Laoghaire Rathdown.
Age profile
Irish Travellers were much younger than the general population, with three out of four Travellers aged 34 or younger. Less than 1 in 10 were over 54.
There was somewhat of a 'baby boom' in the past few years, as the greatest percentage population growth took place in Travellers aged between 0 and 4. This meant there were 41 per cent more children in this category than in 2006.
Marriage
Almost a quarter of Travellers aged between 15 and 24 were married, compared with less than 2 per cent of the general population.  Only 32 per cent of Travellers aged between 25 and 34 were single, compared with over two thirds of the general population in the same age range.
The amount of Irish Travellers since 2006 who are separated increased by 38 per cent.