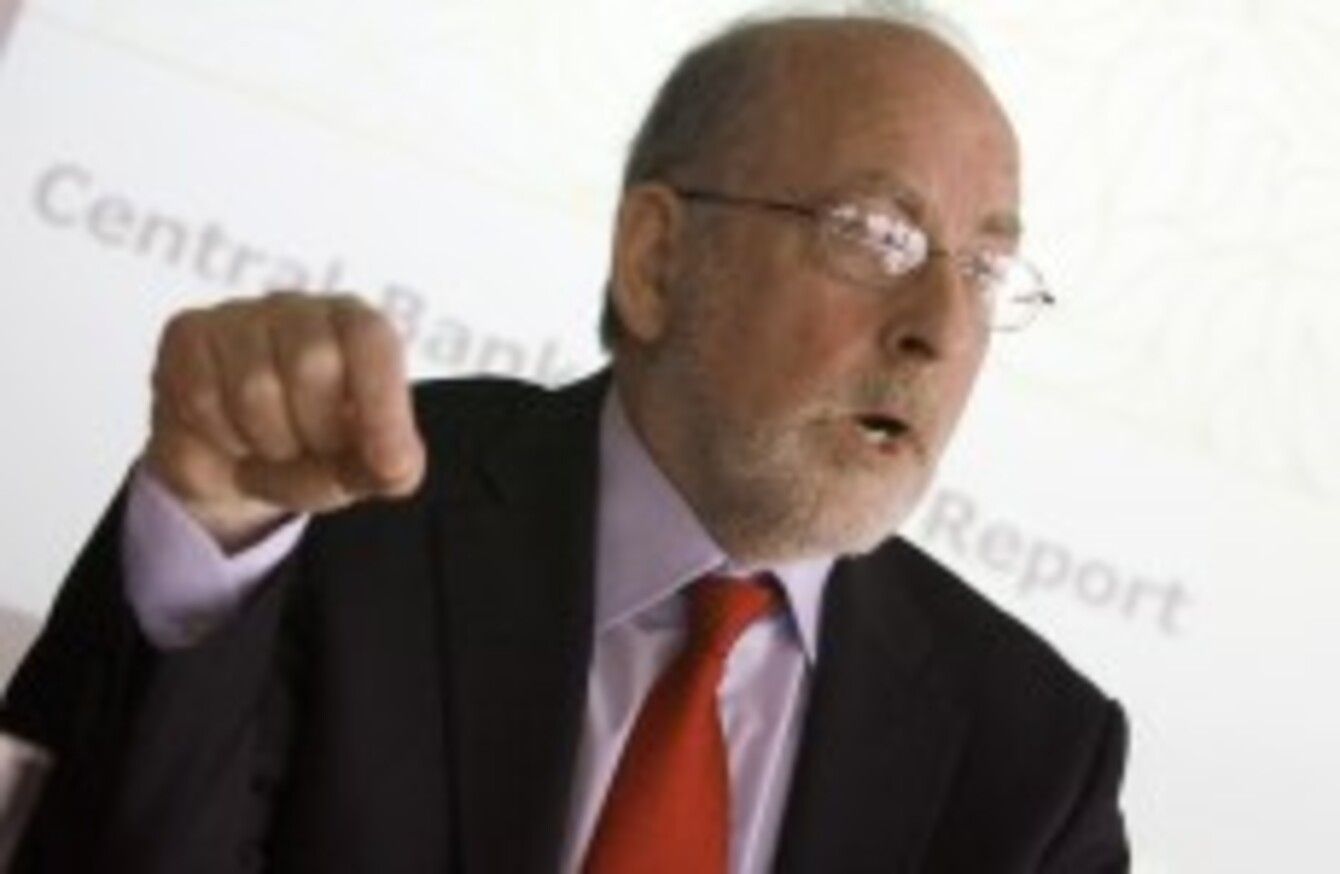 Image: Mark Stedman/Photocall Ireland
Image: Mark Stedman/Photocall Ireland
IRELAND MUST STICK to the script on fiscal consolidation and spending to lock in the recovery, the Central Bank has warned.
In its annual report for 2013, published today, Central Bank governor Patrick Honohan said that the Government should not deviate from the goals and policies set out over the past few years, and should focus on returning stability to the public finances.
The need for the public finances to remain on course for the announced path of fiscal consolidation is intensified by the Programme exit: there is no room for any doubt on this score to arise.
Honohan said that elevated debt levels in both the public and private sphere will "continue to pose a significant test for all policy makers".
He said: "Financial markets are right to assume that a disciplined approach will be maintained; it would be folly to allow any other supposition to gather credence."
Progress
Honohan paid tribute to what he called "significant progress" in tacking the Bank's key priorities of repairing the banking system and delivering solutions for distressed borrowers.
He said that much was achieved during 2013, pointing to the liquidation of the IBRC and progress in the development of solutins for household and small business borrowers.
He warned that many challenges remain, however.
He projected that the recovery of the domestic economy is set to continue, with external conditions set to support strong export growth in the coming year.
Acknowledging the actions of the European Central Bank, Honohan said that Frankfurt's "accommodative" stance on monetary policy – of which ultra-low interest rates are a main feature – has driven a "sustained, if weak, recovery of the wider euro area".
The Central Bank said that it will return a total of €1.2 billion to the exchequer after turning a profit of €1.5 billion this year.
Honohan thanked the staff of the Bank and paid tribute to their "fortitude", acknowledging that many had been subject to pay cuts.