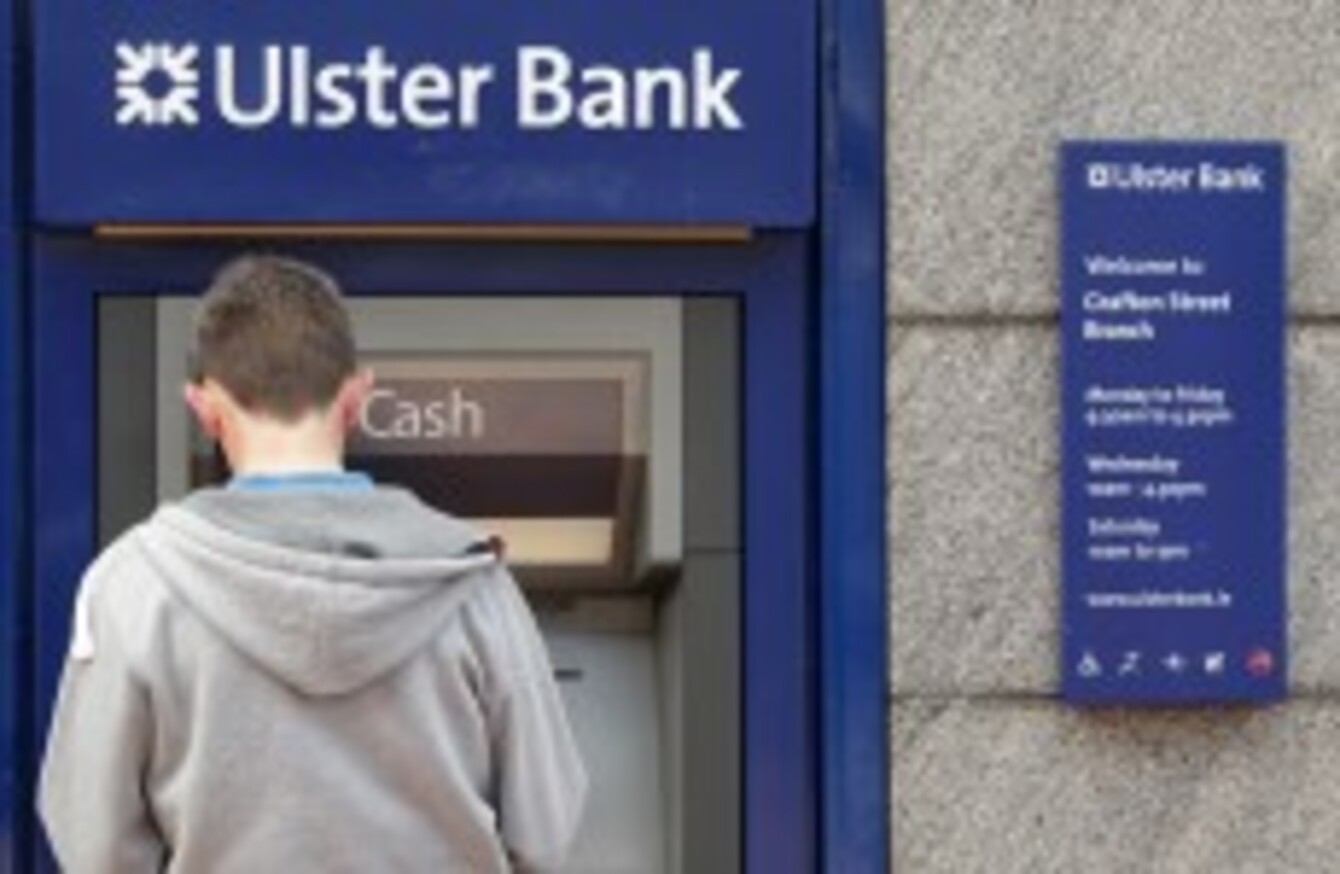 Image: Sam Boal/Photocall Ireland
Image: Sam Boal/Photocall Ireland
THE CENTRAL BANK has said that it is pressing Ulster Bank to resolve its current technical issues as quickly as possible.
It made the comment today just hours after ISME said that Ulster Bank should waive fees in the wake of a technical failure in the bank's system which has led to customers being unable to access payments.
The Central Bank released a statement today, which opened:
The Central Bank has been in contact with Ulster Bank at the highest level to press the bank to resolve the situation as quickly as possible and ensure that customers are treated fairly.
It continued:
The Central Bank's concern is to ensure that all customers are supported and accommodated by Ulster Bank until the system is fully operational again and we have made this clear to Ulster Bank.
The Central Bank said that at a meeting with  Ulster Bank senior management today, it "emphasised the importance of clear communication and support to consumers".
Ulster Bank reiterated its commitment  to ensuring access to funds for customers through its branch network which will be open for extended hours.  Ulster Bank has also committed to ensuring that no customer will be at a financial loss and to providing up-to-date and clear information to customers.
The bank has been dealing with a major technical problem that has been ongoing since Wednesday of last week and has affected money lodged to accounts.
It has apologised unreservedly to customers who have been affected and said yesterday that it is taking longer than anticipated the clear the backlog caused by the issue.
For the rest of this week Ulster Bank will extend the opening hours of approximately 80 of its branches across Ireland from 9.30am until 7pm.
It is asking customers to bring photographic identification and their account details with them. The bank's dedicated help desk is open 8am to 10pm today on 1800 205 100 or +353 9156 2910 from abroad.