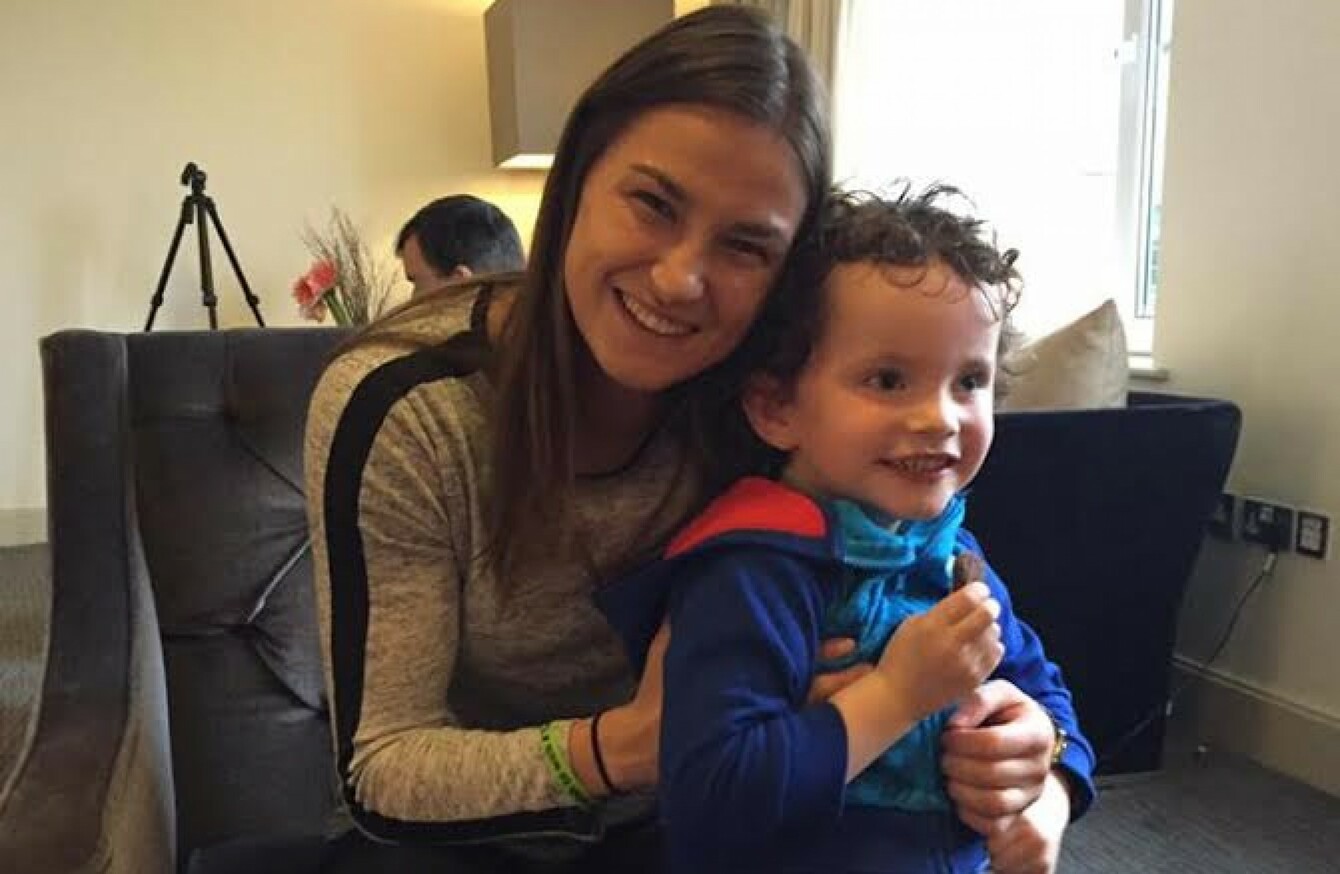 RORY GALLAGHER WAS born eight weeks premature and was diagnosed with cerebral palsy at just eight months old.
His parents, Shauna and Gerry from Cliffoney, Sligo, were told their son would never walk or talk but Rory does talk and the family are fundraising to take him over to the US in December for surgeries to allow him to walk.
The couple say they are facing selling their home to fund their son's treatment.
The family took Rory to Missouri in June 2015 for pioneering surgery called SDR. Three days after the surgery Rory wiggled his toes for the first time. Shauna said:
It's more than we could ever, ever have wished for … it was just so amazing to see.
Eight days later he took his first steps with the aid of a kaye frame.
Source: Rory Gallagher/YouTube
The 4-year-old is now facing major surgery to fulfill his dream of independent walking. A pin will be inserted into his right hip as it's 30% dislocated. He is also due to have a surgery on his right eye, which will further improve his vision.
Rory is scheduled to return to St Louis Children's hospital in December to undergo these surgeries.
After the surgeries, he will attend a two year conductive education center in Europe to see him reach his full potential.
Shauna Gallagher said, "We are full of hope for Rory and his future and he is full of determination, so together we are going to see his wish to walk come true."
Rory is halfway there with his wish to walk so there is no way we are giving up now.
Hell and Back
Katie Taylor is taking part in a Hell and Back challenge to raise funds for Rory on 8 October.
Taylor visited Rory when he was having tests in Crumlin Children's Hospital last month.
His mother Shauna said, "Katie arrived with the largest bag full of toys for Rory and made him feel like the most special little boy in the world.
"She sat chatting for a few hours while playing and cuddling Rory, who didn't want to leave her knee. She really made such an impact on little Rory.
Herself and her mum Bridget have given me the strength and encouragement to fight on for Rory and not to give up.
Taylor will be joined by Michael Conlan, Paddy Barnes, Gary Spike O'Sullivan and a number of sports stars.
A gofundme page has been set up for Rory, and the family are appealing to the public to donate and help them enable Rory to progress with his wish to walk.