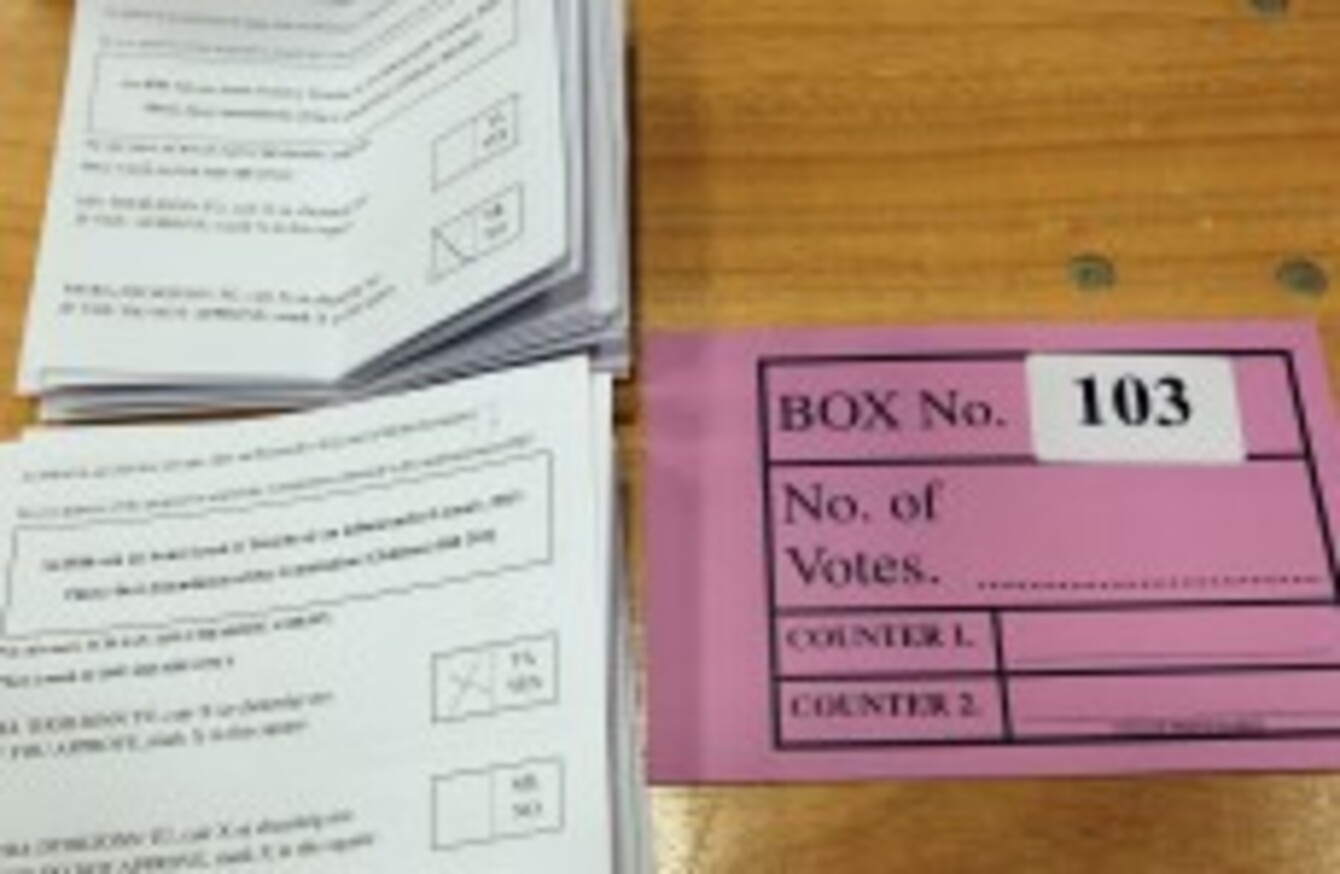 Image: Sam Boal/Photocall Ireland
Image: Sam Boal/Photocall Ireland
A LEGAL CHALLENGE is being mounted against the result of the recent Children's Referendum.
RTÉ reports that two women have begun initiating a legal challenge against the result, one a campaigner for a No vote and the other who voted Yes by post before the Supreme Court ruling on the Government's information website and booklet.
In its ruling, the Supreme Court said that the government had "acted wrongfully" in spending money on a website which was "not fair, equal or impartial". Its full judgement is due on 11 December.
RTÉ said the women are claiming that the impartial campaign materially affected the referendum's outcome.
Kathy Sinnott, who campaigned for a No vote in the referendum, emailed her supporters this evening on the challenge.
She said that the deadline to bring a challenge was today. "So we have been racing to sort out petitioners, legal team, lines of argument, supporting evidence and funding for the up front expenses like petition fee and expert opinions."
She added:
As of today, the court has been put on notice of the case and two excellent petitioners have been identified to the court. For several reasons, the court has given us a one week extension on lodging the referendum case.
She said that a bank account for donations is to be set up soon, and "the legal team is enthusiastic and the support for the challenge is growing".
Reaction
Sinn Féin Children Spokesperson Caoimhghín Ó Caoláin reacted to the news, saying:
Given the Supreme Court ruling, which found that the government was in breach of the McKenna principles, it was always a possibility that such a challenge would be mounted.  However, given the yes majority of almost 170,000 it would be my earnest wish that the decision of the electorate would stand.
According to RTÉ, Mr Justice O'Neill told the women their application for leave to bring the petition will only be heard when they have the text of the full Supreme Court judgement. The judgement will be delivered on 11 December.
In 1996, Des Hanafin took a challenge against the result of the Divorce referendum and, following an appeal, did not succeed in having it overturned.
Barrister Paul Anthony McDermott told TheJournal.ie last week that a challenge to the referendum result could potentially come from a number of different aspects.
He said that: "The job of someone challenging the result [could be] to try to convince the court that the margin could have been materially affected by unlawful publications."