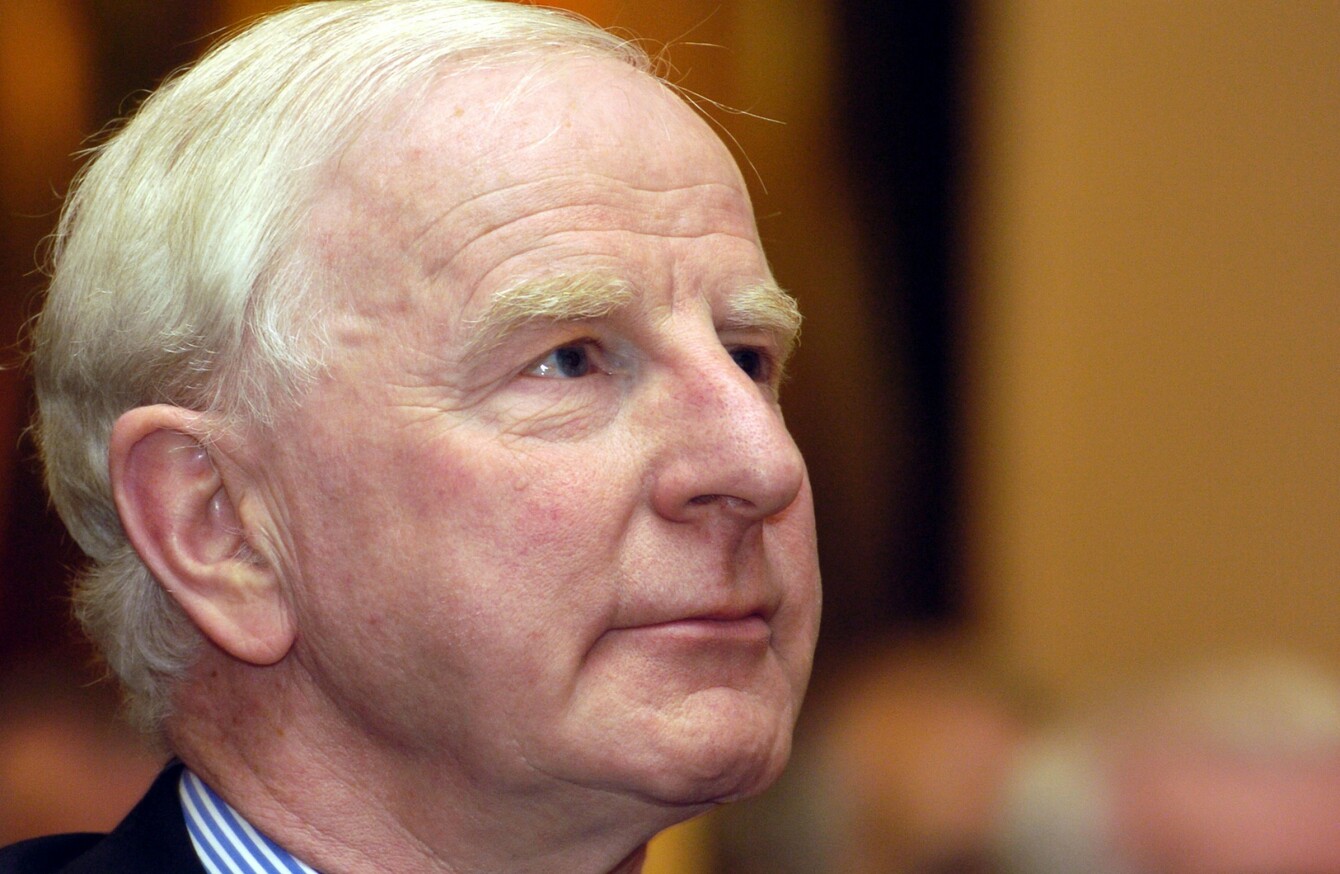 Image: RollingNews.ie
Image: RollingNews.ie
Updated 9.06pm
THE PUBLIC PROSECUTOR'S office in Rio has formally charged Pat Hickey and Kevin Mallon for their role in the alleged ticket touting controversy during the Olympic Games.
Hickey visited the police this evening but invoked his right to silence, which police said would not affect the investigation.
Police also said this evening that new players in the ticketing controversy would be named at a press conference on Thursday.
Charges
Public Prosecutor Marcus Kac signed the papers this morning, passing formal charges to a Special Court for Supporters and Large Events.
A judge there must now decide whether to accept or reject charges against the two Irish men and eight others also listed in today's charges.
Should a judge decide to reject the charges, the case will be dropped, and both men will be free to leave Brazil.
The passports of both men are currently in the custody of Civil Police, who led the investigation into the controversy.
Pat Hickey arrived to Civil Police headquarters at 3.24pm local time today. He arrived in a blacked out executive car, and did not speak to reporters.
He left police headquarters at 4.14pm local time. He did not speak to press on his way out.
In a statement this evening, Hickey's family said that he would not be making any comment in the police station at his pre-arranged questioning.
He will be invoking his constitutional right to silence because the Brazilian police have released documents to the media that Pat's lawyers have had no access to.
Detective Aloysio Falcao, one of the lead investigators in the case, said this evening that Hickey had exercised his constitutional right to remain in silence. He said the fact that Hickey did not respond to questioning today did not affect the police inquiry, as "we have lots of evidence".
He maintained his silence. We put 14 questions to him, but he did not respond. We asked him questions about his involvement, and that of new actors, which we will divulge on Thursday. He did not want to respond to these questions.
Our investigation finished last week.
We are now entering into a new stage in the inquiry.
Detective Falcao said that new players in the ticketing controversy would be given to press at a press conference on Thursday in Rio de Janeiro.
He stated that there are more people involved, apart from the 10 from THG, Pro10, and Pat Hickey, who all had charges formalised today by the public prosecutor in Rio de Janeiro.
New names, including at least one Irish person, will be divulged to press on Thursday, including new crimes that were not contemplated in this original phase of the investigation, based on "material that was apprehended – notebooks, laptops, and cell phones".
Decision over charges
Police said yesterday that they would prefer for the men who have been charged to remain in the jurisdiction, but that this decision rested with the Brazilian judiciary.
If the judge decides to accept charges against the 10 men, their legal defence teams will be given 10 days in which to present a preliminary defence. Following this, a court case would be scheduled.
No time limit 
While there is no time limit on how long the judge must take to decide on how to proceed, it is thought it should take place in a matter of days.
Speaking to RTÉ, prosecutor Marcus Kac said it could potentially take up to two years for a case to be heard in Rio de Janeiro.  If any of the accused remained in prison, it would go through the system quicker, he said.
#Open journalism No news is bad news Support The Journal

Your contributions will help us continue to deliver the stories that are important to you

Support us now
He said it was very possible that the passports of Hickey and Mallon would be returned during this interval, on the expectation that they would return to answer to a future court case.
If either did not return to Brazil, and were convicted in their absence, then Interpol would be actioned, the prosecutor stated.
Hickey stepped aside from his role in charge of the Olympic Council of Ireland in the wake of his arrest.
The 71-year-old was released from prison last week, days after the release of Mallon. The THG Sports director was arrested in the city on 5 August.
Authorised ticket seller
In a statement this evening, Ireland's authorised ticket seller for the Rio games said it wished to "refute" the Brazilian charges.
According to Pro10 Sports Management:
"PRO10 Sports Management completely refute the charges that have been put forward by the Brazilian police today in relation to PRO10's role as Irish ATR (authorised ticket reseller) for the Rio 2016 Olympic Games.
"As we have stated numerous times, PRO10 have at all times acted properly and fully in line with the ATR guidelines. We will vigourously [sic] defend our reputation and we will fully challenge the very basis of these charges.
All tickets sold by PRO10 as the Irish ATR for the Rio 2016 Olympics were sold fully in line with the ATR guidelines. These tickets were made available for sale through the authorised ATR process and were sold to legitimate customers of PRO10 at face value plus the allowed ATR reseller fee.
Additional reporting Daragh Brophy