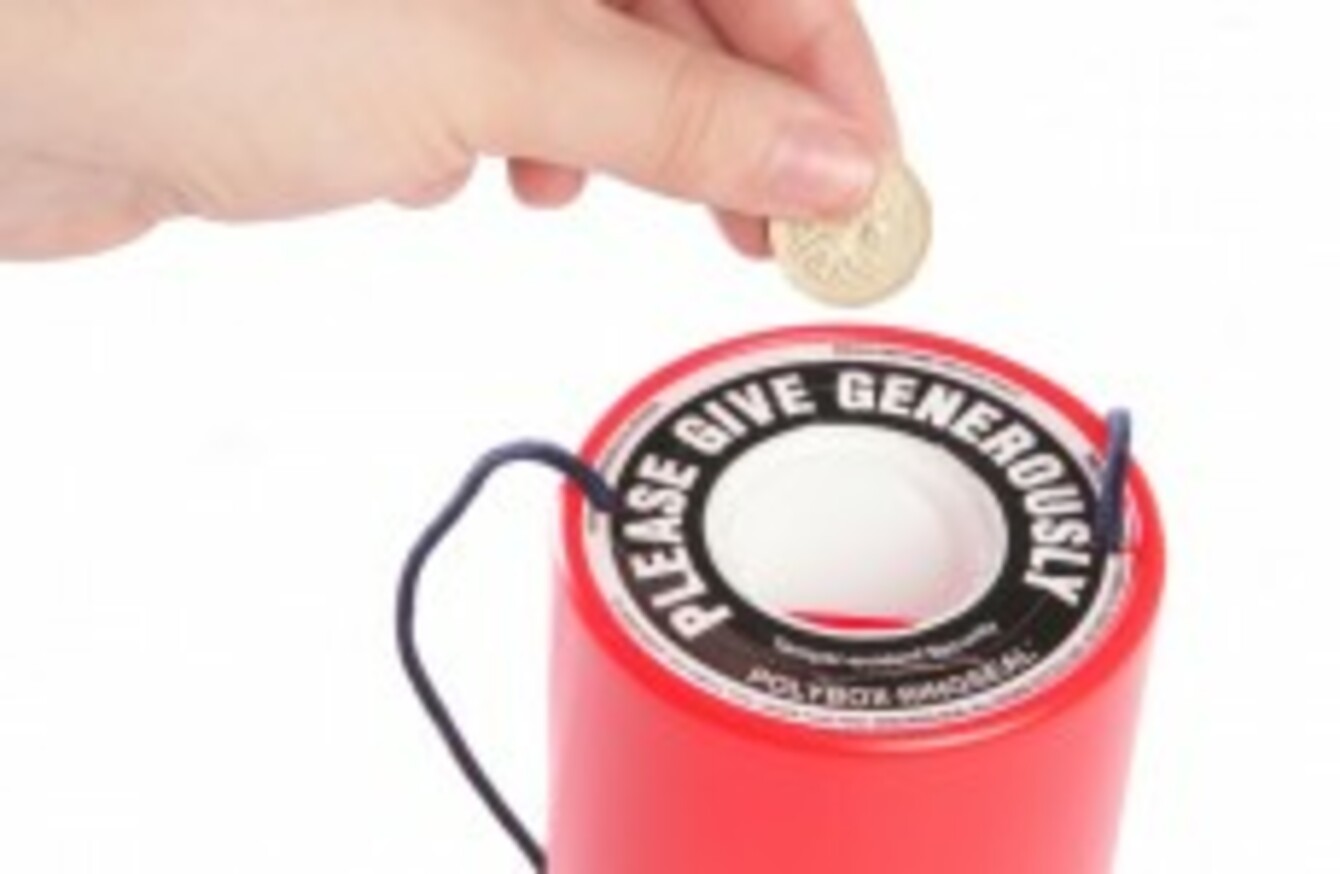 Image: Shutterstock/chrisbrignell
Image: Shutterstock/chrisbrignell
ONE IN THREE Irish adults donated to a Christmas appeal in 2014 – more than the previous year.
A total of 1.1 million people told the survey they donated to a Christmas appeal, and two out of three donors (690,000 people) – said that they gave more this year than they did in 2013.
The average donation to charity over Christmas 2014 was €12.50. That's up from €10 in 2013.
The survey also found:
The average donation over Christmas 2014 was €12.50
1 in 5 made a donation via on-street collections or in charity shops
Over 1 in 4 (27%) made their last donation through a charity shop
1 in 4 said that they purchased a charity raffle ticket – up 10% on last year
40% said that they trust TV ads about charity work most
The news comes after scandals around certain charities led to a drop in donations.
CEO of Fundraising Ireland Anne Hanniffy said that the research continues to highlight the generosity of Irish people, and that it indicates "some green shoots of returning public confidence in the charity sector".
How do we give?
"This year's findings show that trust is slowly growing and that news stories which were making front pages last year are perhaps becoming less of a concern for people," Anne Hanniffy said. But she cautioned there is "no room for complacency however".
Charities have more demand for their services than before and so fundraising and donations have never been so crucial. We have to continue to build trust and confidence by constantly demonstrating transparency with quality, trusted services.
The research also showed that TV ads are most likely to persuade donors to sign up to a direct debit.
People said that door-to-door and on-street representatives were just behind TV ads when it came to persuasiveness, but that these are also the "most irritating" methods.
Over 90% of people said that charities must be run well and be good at what they do
70% agreed that charities should get the best professionals possible to work for them
41% said that charity workers should be paid competitive wages.
The research was carried out online with a representative sample of 1,000 people. Amárach Research carried out the research for Fundraising Ireland, in collaboration with An Post.