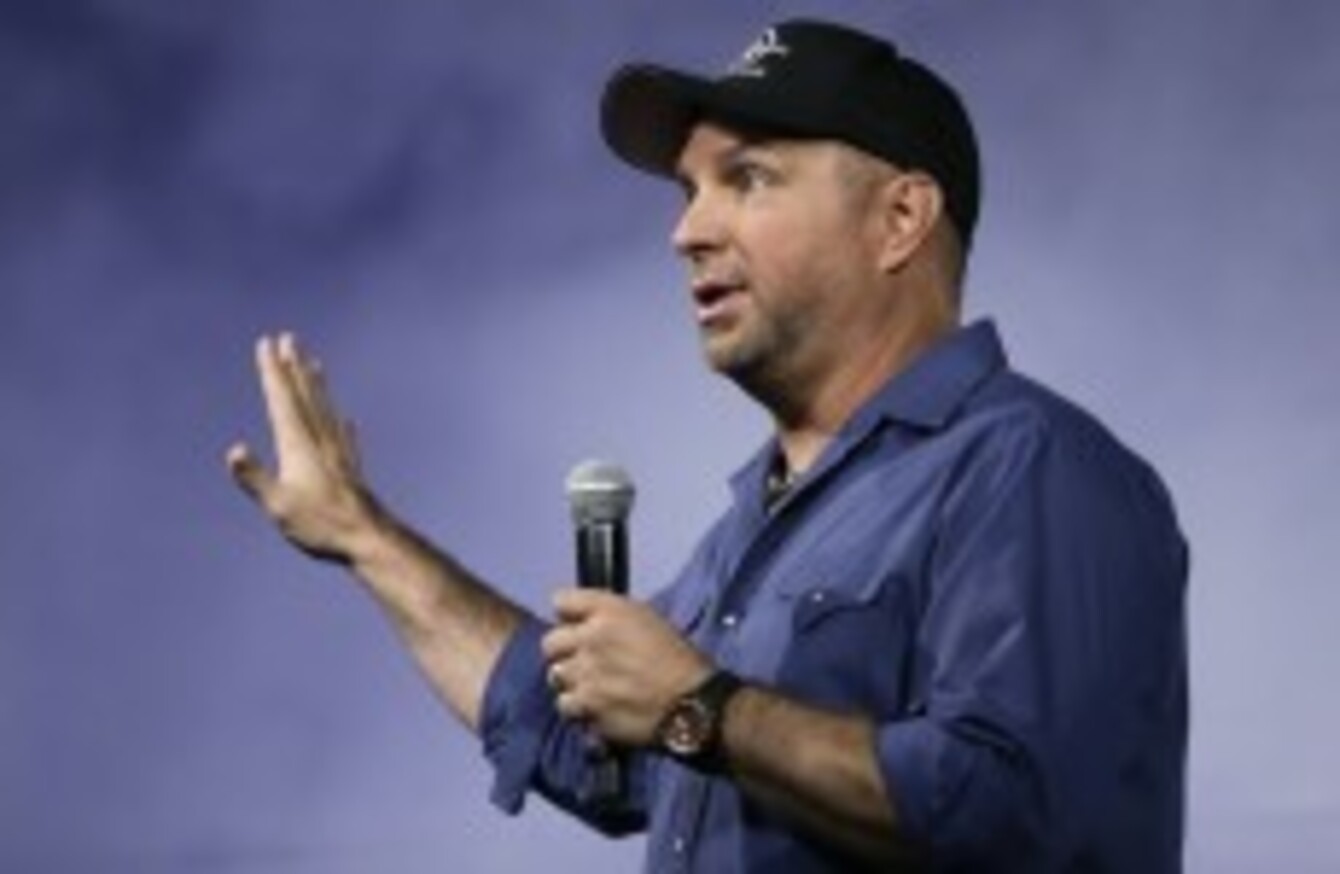 Image: AP/Press Association Images
Image: AP/Press Association Images
A DUBLIN HOTEL has apologised for getting peoples' hopes up that the cancelled Garth Brooks gigs were going ahead.
The management of the Charleville Lodge Hotel in Dublin claim that they were contacted by Aiken Promotions after posting a status saying that they had received word that the the country superstar's gigs would go ahead.
The hotel said that they had received information "from a very reliable source" that the gigs were back on. The status was shared over 100 times, but within hours, was proven to be false.
Late last night, the hotel posted another Facebook message, saying that their source had proved unreliable.
They said that they were not hacked and the messages had been posted by management.
However, their apology does not end on a particularly apologetic note.
At this stage we think it's about time we made an official statement. If we got your hopes up earlier on, we apologise. Our source obviously wasn't as reliable as we were led to believe (perhaps this is why they wanted to remain anonymous).

However, while we may be personally angry with the source, it will remain protected. We thought the 'OOPS' comment earlier would be a light-hearted way of diffusing the already escalating hate mail at the time. Unfortunately it looks like it exacerbated it.

As for those of you waiting impatiently for a post saying our Facebook was hacked. You'll be waiting. Our Facebook page wasn't hacked. We take full responsibility. All Garth Brooks posts have subsequently been removed, however. Reluctantly so, may I add. This isn't because we were wrong. It's because we were contacted by Aiken Promotions who threatened legal proceedings if they were not removed.

We look forward to receiving your continued hate mail and abusive phone calls, and we look forward with a similar amount of excitement to reading the continued torrent of abuse on our Facebook page. Those of you who have said you would not set foot in our hotel and that we are 'scumbags', that's perfectly fine, you are most entitled to your opinions. Those of you who want to damage our business by writing disparaging (that means bad) reviews on TripAdvisor about how we gave you false hopes, be our guest (pardon the pun). The link is clearly visible on our website www.charlevillelodge.ie.

You might want to get a life though.

Many thanks,

The Management
The status, and the subsequent handling of it, has angered some, while others have seen the funny side.
#Open journalism No news is bad news Support The Journal

Your contributions will help us continue to deliver the stories that are important to you

Support us now