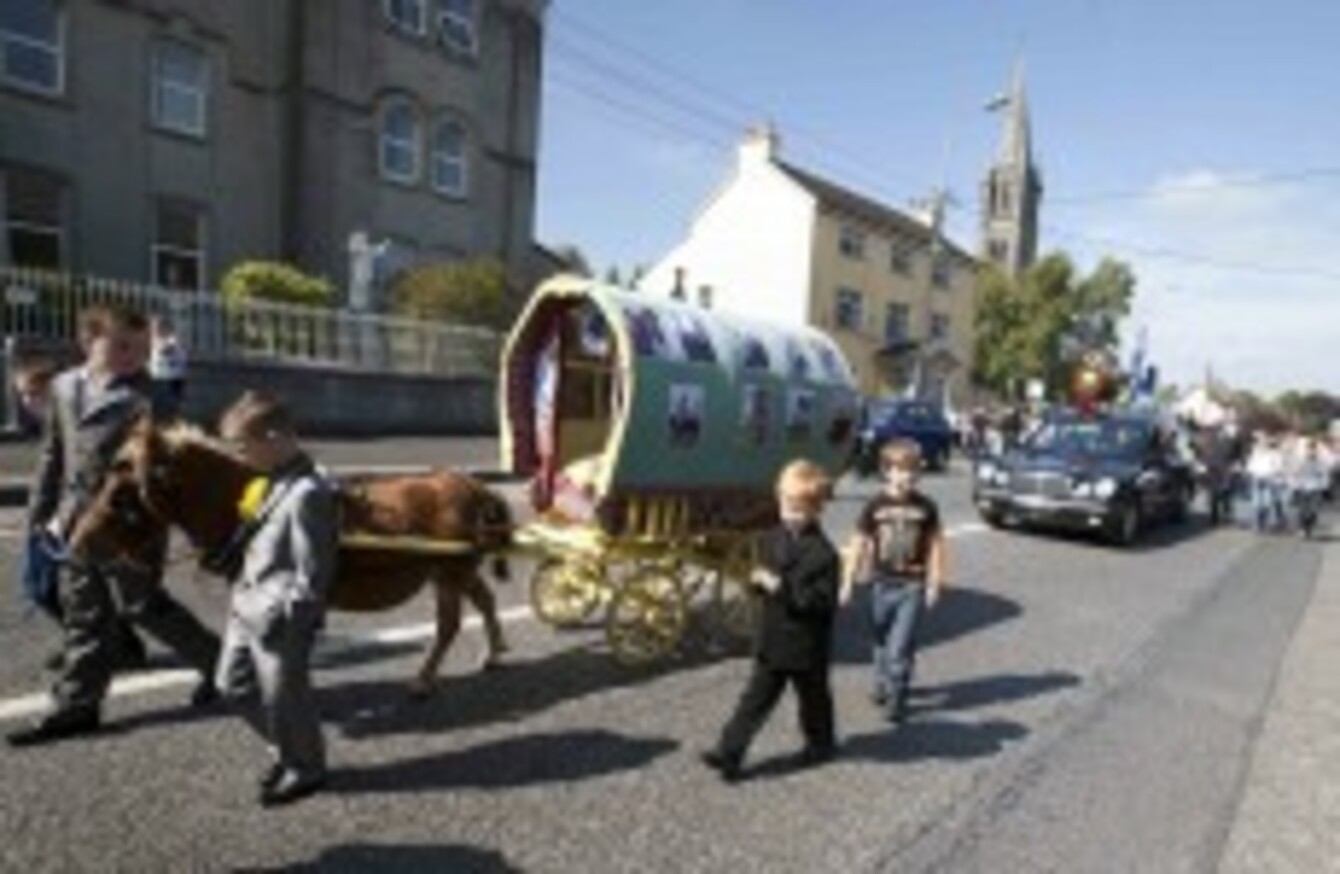 Scenes from the O'Driscoll brothers' funeral mass in Charleville earlier this month.
Image: Eamonn Farrell/Photocall Ireland
Scenes from the O'Driscoll brothers' funeral mass in Charleville earlier this month.
Image: Eamonn Farrell/Photocall Ireland
THE MEDIA COVERAGE of the recent murder-suicide in Charleville came under criticism at a recent seminar on suicide prevention in Cork.
Professor Ella Arensman, Director of Research at the National Suicide Research Foundation, said she was disappointed at the "sensationalised" coverage of the event which claimed the lives of the O'Driscoll brothers.
She also noted that some stories published on the incident have given the impression that "there is nothing we can do about events like that", a sentiment which she wholeheartedly disagrees with.
She was speaking at a free seminar at Cork County Hall, co-hosted by the NSRF and Cork Samaritans, on "Responding to Suicidal Crisis: Research Policy and Practice", which marked National Suicide Prevention Week.
Prof. Arensman has undertaken much research on copycat suicide, giving examples of the potential effects of inappropriate media coverage.
I received an email from a man who had years ago gone through a suicidal crisis, had recovered and was was doing quite well, until he saw the detailed media coverage of Robin Williams' death and he told me that everything had come back again.
She urged journalists to follow the media guidelines for reporting suicide released by Samaritans, in association with the Irish Association of Suicidology, earlier this year. Some of the key recommendations are:
• Leave out technical details about the method of suicide, such as describing the type of ligature or the number and type of pills used in an overdose.
• Avoid over-simplification such as referring to the "triggers" behind a suicide.
• Aim for non-sensationalising, sensitive coverage.
• Media professionals should consider the vulnerable reader who may be in crisis when they read the story – coverage should not be glorified or romanticised, it should emphasise the consequences of the event for others.
Kathleen Lynch, Minister of State with responsibility for Mental Health, said "we need to be careful about our language when it comes to suicide" suggesting that even the term "mental health" is stigmatised.
Executive director of Samaritans Ireland, Catherine Brogan, echoed their sentiments, asking media professionals to avoid using the phrase "committed suicide" as it has connotations relating to the fact that suicide was a criminal offence in Ireland up to 1993.
In 2010, Jane Pirkis and colleagues carried out a review of 97 studies on suicide and the media and concluded:
Irresponsible presentations of suicide in news and information media can influence copycat acts.
However, the report also stressed:
"The findings of the current review should not be interpreted as a call for the censorship of the media; it is acknowledged that the media has a role to play in raising awareness of suicide as a public health issue.
"Rather the findings should be interpreted as an indication that media presentation of the suicide should be done responsibly and balanced against the public's 'right to know' in order to reduce potential harm confirmed by the evidence."
Helplines 
Samaritans: 116 123 or email jo@samaritans.org
Console: 1800 247 247 (Suicide prevention, self-harm, bereavement)
Aware: 1890 303 302 (Depression, anxiety)
Pieta House: 01 601 0000 or email mary@pieta.ie (Suicide, self-harm, bereavement)
Teen-Line Ireland: 1800 833 634 (for ages 13 to 19)