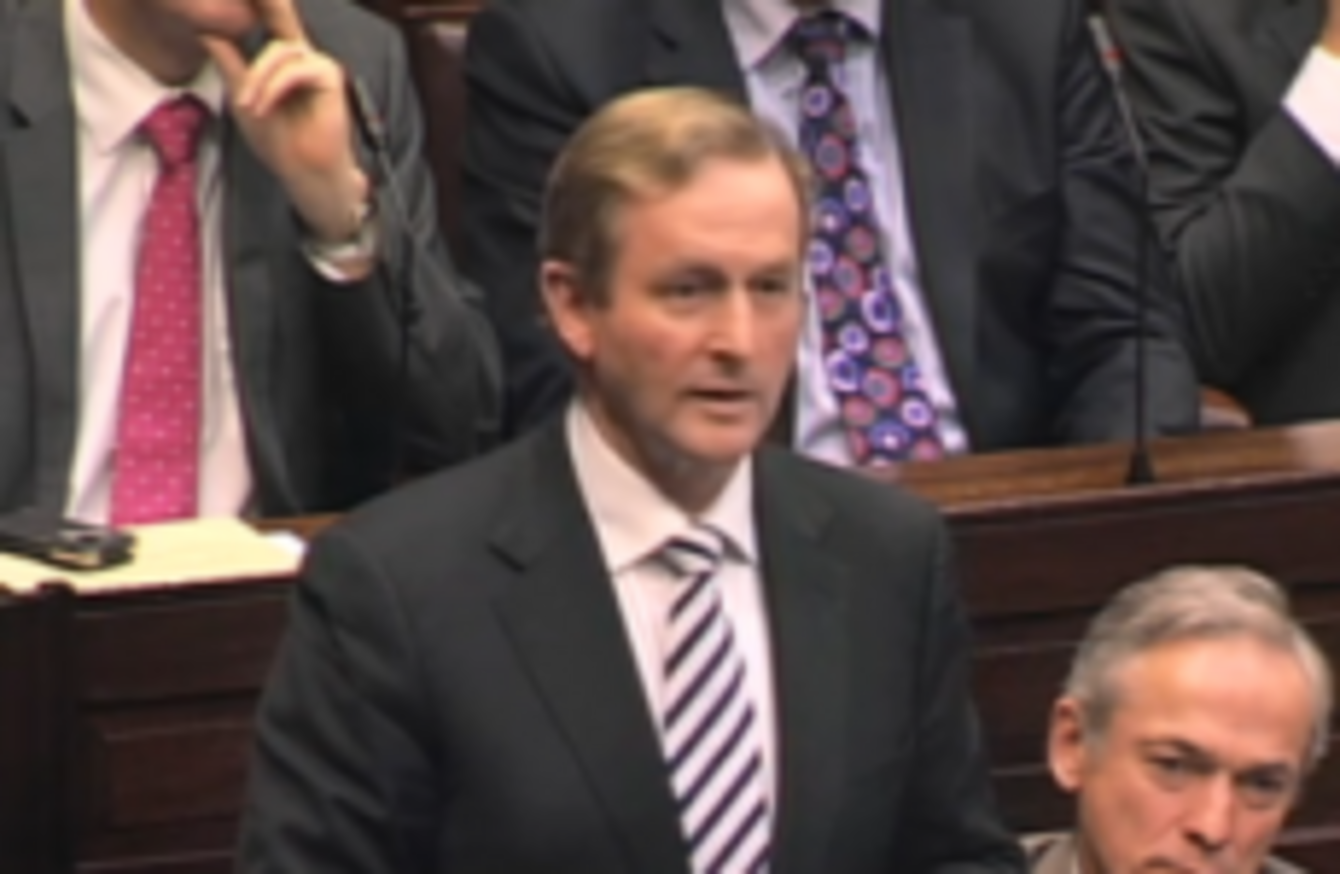 THE TAOISEACH Enda Kenny has said a report which proposed a 'two-tier' system for child benefit payments has not been discussed at Cabinet yet – and insists he has not himself seen the proposals.
Kenny told the Dáil that the plans, contained in a report by the Advisory Group on Taxation and Social Welfare, would be discussed collectively by ministers in time – but said no such talks had been held yet.
"I haven't seen this report, I haven't read this report," Kenny told the technical group's Thomas Pringle. "This report has not come to government."
He was responding to challenges from Pringle about ministers 'flying kites' in advance of the Budget preparations. Pringle had suggested that two proposals from the Nevin Institute – to increase tax rates for high earners, and impose a wealth tax – be adopted in the Budget to raise €850 million.
"While there is no fast way of recovering this economy, the path the Government is taking is the wrong one. There is an alternative to penalising people while still generating the revenue required," Pringle had said.
Kenny said time would be allocated in the Dáil in two weeks to give opposition and backbench TDs a chance to make constructive submissions about matters to be included in the Budget.
Health disputes continue
Earlier, the dispute over the allocation of primary care centres continued when Fianna Fáil's Micheál Martin confronted the Taoiseach about his alleged failure to give Róísín Shortall – the former Minister of State for Primary Care – any legislative power in that area.
Martin cited the statutory instrument issued last September under which Shortall was given explicit powers – but not any responsibility for the area of primary care.
Kenny claimed this was because there was no legislative structure to the provision of primary care and therefore Shortall could not have any legislative powers delegated to her in writing.
Sinn Féin's Gerry Adams also raised a health issue – claiming James Reilly and two government TDs from Louth were undermining a public consultation about the future of Dundalk Cottage Hospital.
Both Labour's Ged Nash and Fine Gael junior minister Fergus O'Dowd claimed to have "agreed a conclusion" to the consultation process, Adams claimed.