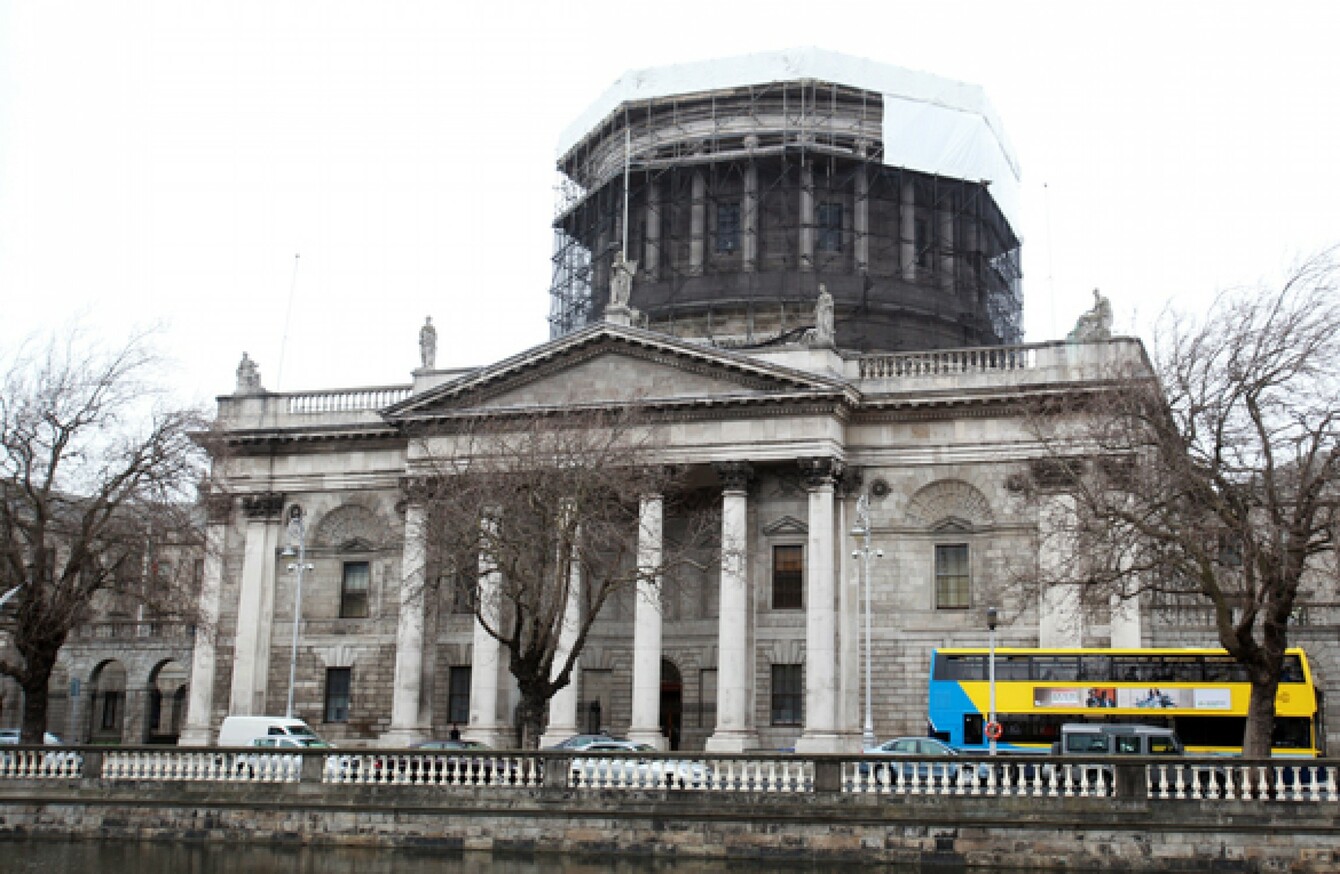 File photo. Four Courts building
Image: Leah Farrell/Rollingnews.ie
File photo. Four Courts building
Image: Leah Farrell/Rollingnews.ie
THE DEPARTMENT OF Employment Affairs and Social Protection has initiated a judicial review in the High Court against the Data Protection Commissioner, over a recent case where the watchdog found the department had breached privacy law in its collection of child benefit data.
To qualify for child benefit, details of the claimant and their children must be provided to the department. This case concerned what a individual was required to provide to continue availing of child benefit.
The case had been originally taken by PG McMahon Solicitors in Limerick, after a client had been told that they needed to provide details of their child's school for those aged 5-18, or details of their last doctor's visit or playschool if under five years old.
The client said they continued to receive demands for this information each year and, when queried, the department said that various provisions within social welfare legislation allowed it to require such information.
In its decision, the Data Protection Commissioner said that the department did not provide a detailed justification for the processing of this personal data, and its justification was insufficient to conclude it was necessary.
While there was legal grounds for obtaining the information, the justification for doing so was inadequate and the department hadn't provided adequate information was to why. 
The ruling could pave the way for the individual who took the original case to take further legal action against the department.
Speaking to TheJournal.ie, Rossa McMahon from PG McMahon Solicitors said that while this decision concerns child benefit eligibility certificates in particular, it has relevance to the way the State gathers data in other areas.
He said: "The DPC found that the request for information did not appear to be justified or necessary, that they were unfair and the Department was not transparent about the uses to which the information would be put.
The Department in this case suspended my client's child benefit payments earlier this year, despite the fact that this dispute began in 2015 and that the DPC investigation was at an advanced stage when the suspension was put in place. The Department eventually agreed to lift the suspension pending the DPC decision. I have not yet had confirmation that the suspension has been permanently reversed.
McMahon added that he hadn't yet received notice from the department regarding the judicial review, so couldn't comment on what it may entail. 
The judicial review was filed with the courts on Tuesday. It is not yet known when it will progress to the next stage. 
In a statement to TheJournal.ie, a spokesperson for the department said: "The judicial review is in respect of an investigation of a complaint conducted by the DPC regarding the collection of information related to the payment of child benefit. As the matter is now before the courts we can make no further comment at this time."
Comments are closed for legal reasons