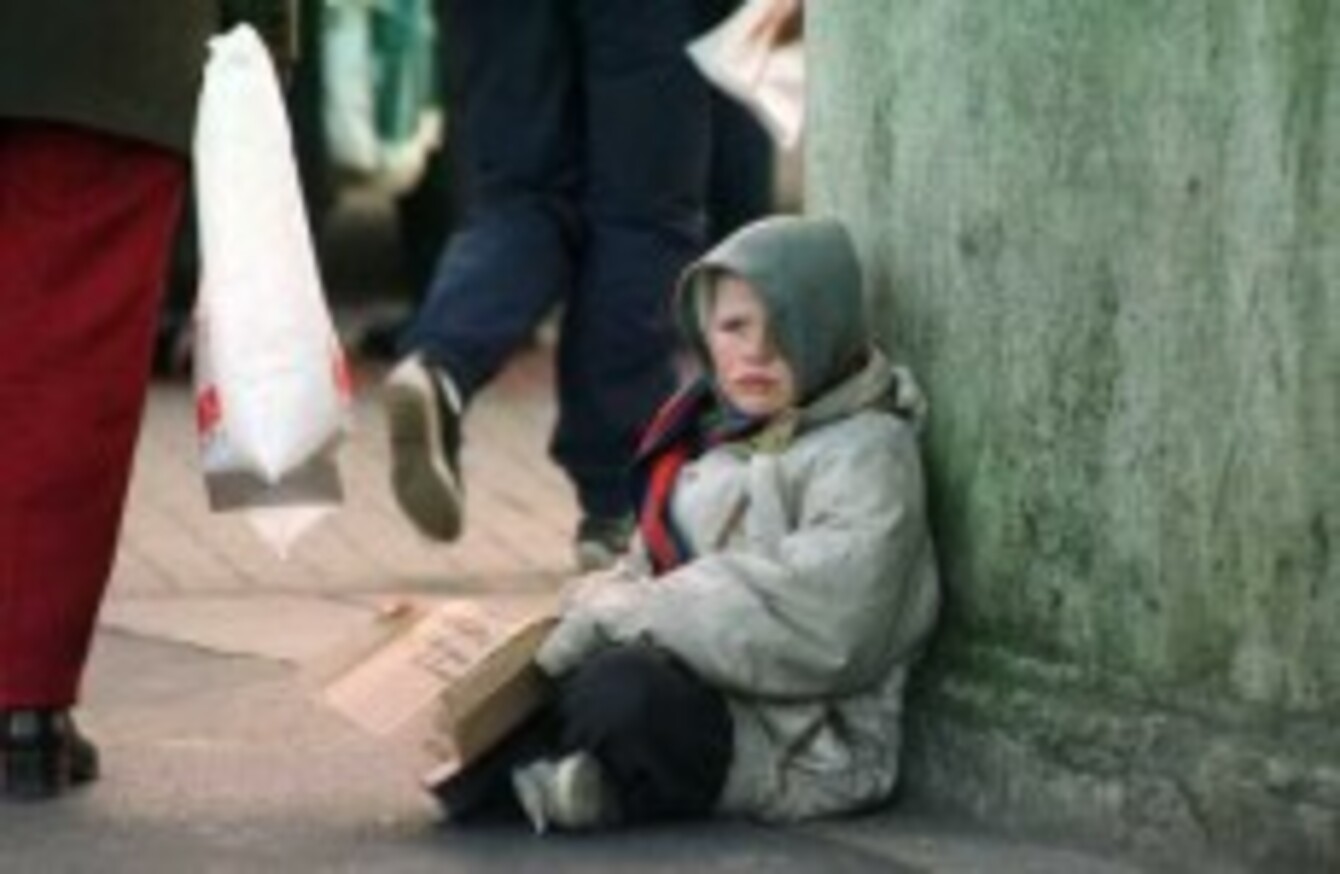 Image: Leon Farrell via Photocall Ireland
Image: Leon Farrell via Photocall Ireland
THERE HAS BEEN a huge reduction in the number of  sightings of children and young people begging in Dublin city centre.
Leanbh, which is an ISPCC service which aims to stop child begging, revealed to TheJournal.ie that sightings have decreased by 94% in the last 14 years from 1999 to 2013.
The charity received 2,938 reported sightings of children begging in 1999.
That figure reduced to 182 last year. There have been 30 sighting reported so far this year.
Here's a breakdown on the number of sightings reported to Leanbh since 1997.
An anonymous child who was helped by Leanbh said, "They talked to me and my parents about the dangers of being on the streets and about the importance of education.
They helped me find a school, they also helped me improve my literacy skills and get the uniform and the school books.
The ISPCC says that begging has a negative impact on health and emotional well-being of a child, adding that it is associated with neglect and is almost always detrimental to a young person's education or even literacy.
The ISPCC warns that giving money is not the answer to child begging.
"Child begging includes children begging alone and adults begging with children or babies either on the street or door to door.
"Children begging may be at risk of emotional, physical and sexual abuse.
Giving money increases the chances of child begging on a regular basis and does not address the root cause of begging.
Instead the charity recommends giving food or a hot drink, talking to gardaí and contacting the ISPCC.
"If you have an ongoing concern about a particular child, you can also contact the Health Service Executive (HSE)."
Leanbh can be contacted on 01-2342009 or 087 0625198