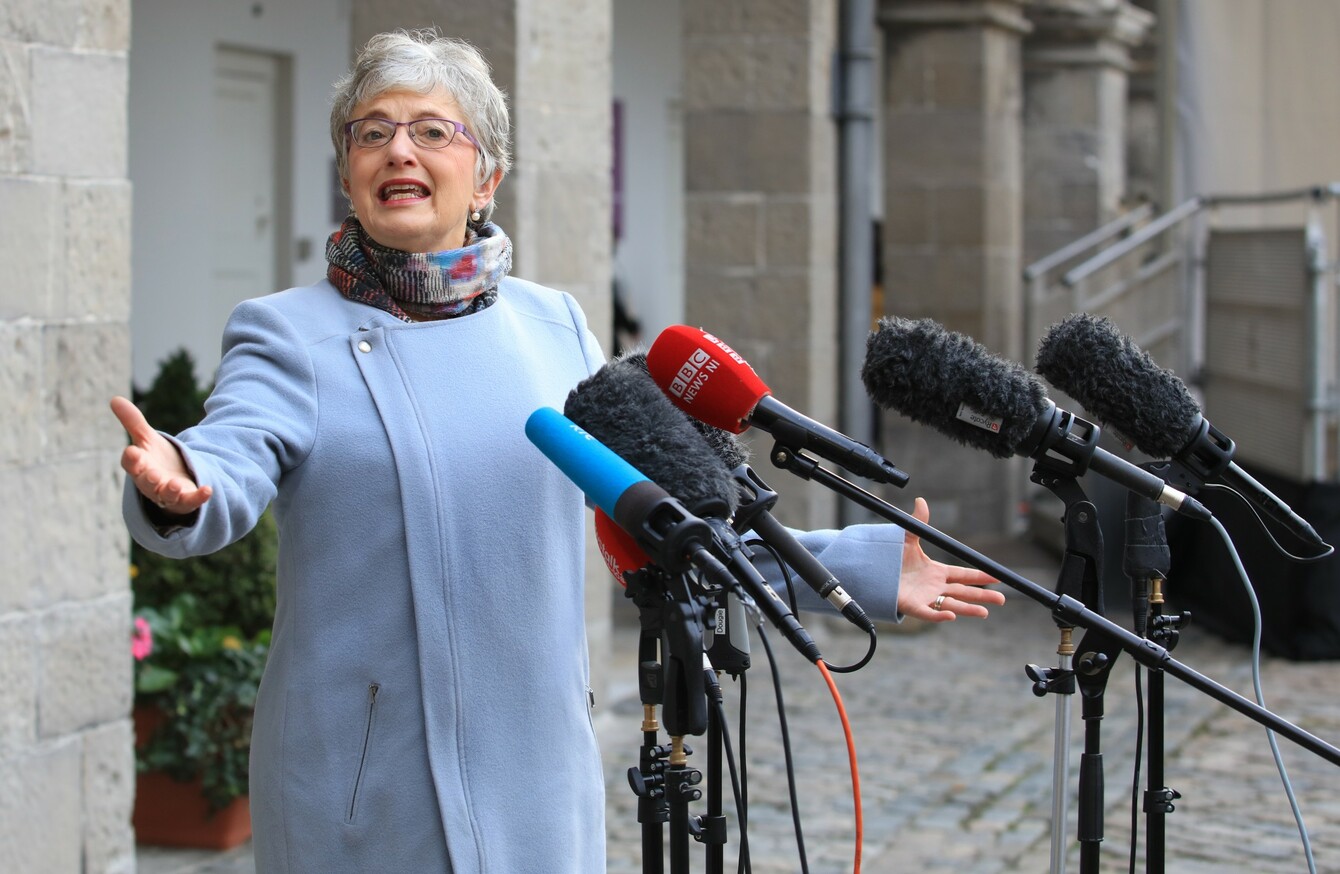 Minister for Children, Katherine Zappone.
Image: Eamonn Farrell/RollingNews.ie
Minister for Children, Katherine Zappone.
Image: Eamonn Farrell/RollingNews.ie
THERE WERE 6,276 children in the care of the State at the end of last November, according to figures released by the Minister for Children and Youth Affairs.
The majority of these are living in foster homes, while others are accommodated in state-run or private residential centres across the country.
The figures were provided by Children's Minister Katherine Zappone this week in response to a parliamentary question from Fianna Fáil spokesperson Anne Rabbitte.
The number of children in care has risen by almost 20% during the past decade, although the most recent figures represent a reduction of 241 since 2014.
"The latest figures from Tusla, the Child and Family Agency, indicate that at the end of November 2016, there were 6,276 children in care," said Zappone.
A total of 325 of these children are accommodated in residential centres – 151 in state-run centres, and 174 run by private or voluntary organisations.
Support
"Residential care is usually for older children, where their needs may not be met in foster care or where this is their preferred placement," said the Children's Minister in her response.
"In general, these centres are based in domestic-style homes in the community, catering for two or three older children and staffed by social care workers to attend to the needs of the child."
Private residential centres are subject to registration and inspection by Tusla. There are as many as 100 such centres located across four Tusla administrative regions covering the State.
"A child is placed in a residential setting only when they have an identified need that can be met by this service or for an intensive assessment or provision of specialist services," explained Zappone.
Breakdown
"Some of the young people in residential care will have come into care recently, while others may have experienced the breakdown of other care placements, including foster care.
"Specialist supports are also routinely made available, as needed, and many centres have specialised skillsets and therapeutic modalities."
June Tinsley, head of advocacy with children's charity Barnardos Head said the system of service provision must be capable of meeting the needs of children in its care.
"This means all children and young people having a personalised care plan which is implementable, assigned social workers to offer consistent support to them and their foster families, availability and access to additional supports (when needed) and a clear aftercare plan to support the transition to independent adulthood," she said.
Another crucial piece of the puzzle is supporting families sooner to prevent problems escalating which can in turn lead to children being removed from their care.
"Offering parents support to improve their parenting capacity and skills is vital to enhancing children's outcomes. The value of early intervention supports should not be underestimated and should be invested in more widely."