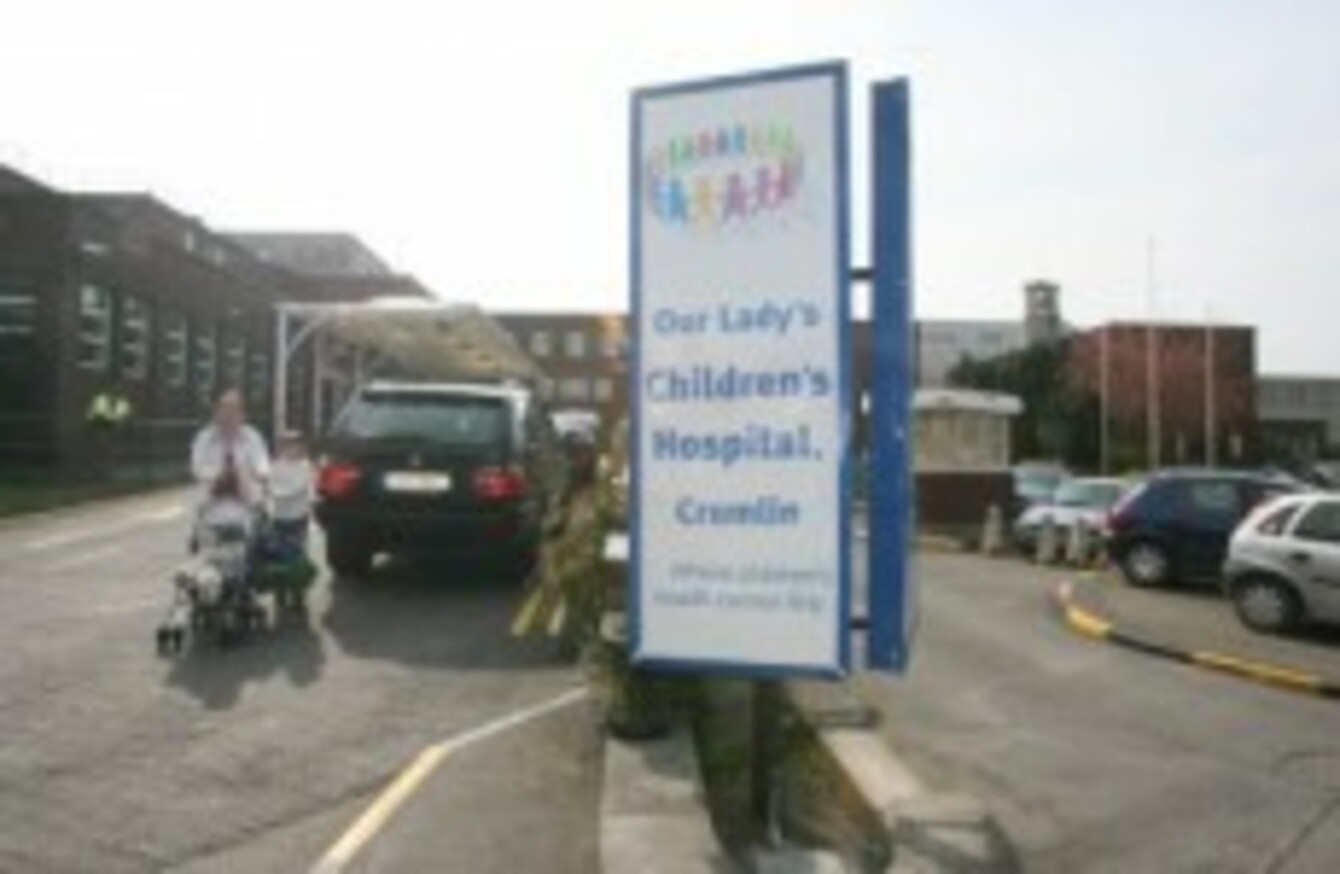 Image: Niall Carson/PA Archive/Press Association Images
Image: Niall Carson/PA Archive/Press Association Images
A LARGE NUMBER of items have been taken from Our Lady's Children's Hospital in Crumlin, the relation of one of its patients has claimed.
Appearing on Today FM's The Anton Savage Show this morning, Philip, who wished to have his surname kept anonymous, said that he had become aware of the situation during recent visits to his niece in the St Martin's wing of the hospital.
Items that had been taken included air-conditioning units, gaming consoles and children's toys.
Speaking on the show, he said, "This seems to be an ongoing problem in the hospital. My niece has been visiting that hospital unfortunately for the past 16 years. They've given her excellent care. Everybody in it, they've been very, very good to her."
He then went on to say that in the room she was most recently moved into she was unable to watch the television as someone had stolen the remote and unable to connect to WiFi as the booster had been taken.
One particular point of outrage for Philip was that buzzers from the children's beds had been taken. On this he said:
Has society sunk that far that people are stealing the buzzers from the poor sick children in the hospitals. There has to be some explanation for it. There has to be some reason for it. I am so angry to think about people doing that in society.
Philip is a small business owner from Donegal and said that he plans to donate televisions for each of the rooms in the St Martin's Ward that his niece was situated on.
In a statement on their Facebook page this afternoon, the children's wing of the hospital has thanked everyone for the outpouring of support following the show.
However, due to infection control, they are unable to accept toys that are donated to them. The hospital has stated that best way to help is to donate to the 'Giggle Fund', which goes towards buying supplies for the children.