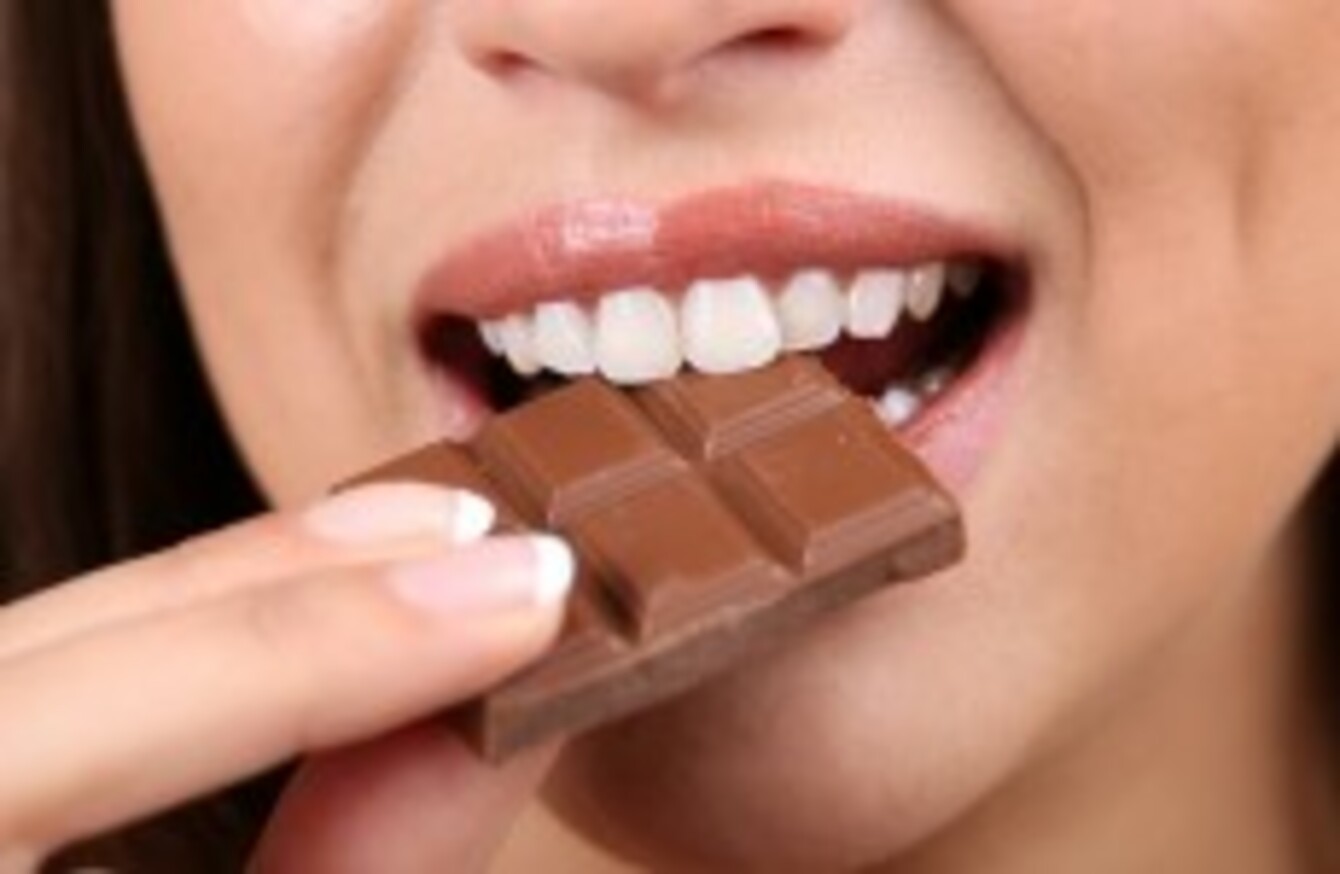 Image: Shutterstock/Africa Studio
Image: Shutterstock/Africa Studio
NEW RESEARCH BY scientists in Scotland has found that eating chocolate could have some serious health benefits.
The study carried out at the University of Aberdeen concluded that eliminating chocolate does nothing to lower the risk of cariovascular disease – and could in fact help reduce the risk of heart disease and stroke.
Speaking about the research, Professor Phyo Myint from the University of Aberdeen, said, "Our study concludes that cumulative evidence suggests that higher chocolate intake is associated with a lower risk of future cardiovascular events."
How did all of this work?
The research involved tracking the diets of almost 21,000 adults using food frequency and lifestyle questionnaires.
This group was monitored for 12 years and during that time 14% (3,013) of those involved experienced fatal or non-fatal coronary heart disease or stroke.
Around a fifth of the group said that they did not eat any chocolate and the amount eaten by the rest of the group ranged from very small quantities up to much larger amounts.
It was also found that those who ate more chocolate generally were younger and had a lower weight.
A higher chocolate diet was also associated with higher energy intake and a diet consisting of more fats and carbohydrates and less protein and alcohol.
What were the findings?
The study showed that a higher intake of chocolate was associated with an 11% lower risk of cardiovascular disease and a 25% lower risk of associated death.
It found that there was a 9% lower risk of hospital admission or death as a result of heart disease. 
These findings factored in other dietary considerations.
It is noted that the study is an observational study so "no definitive conclusions about cause and effect can be drawn" and that food frequency questionnaires often have "a certain amount of recall bias and underestimation of items eaten".
The research was carried out by scientists from the University of Aberdeen, Manchester, Cambridge and East Anglia, as well as a number of other medical institutions. It has been published online in the journal Heart.