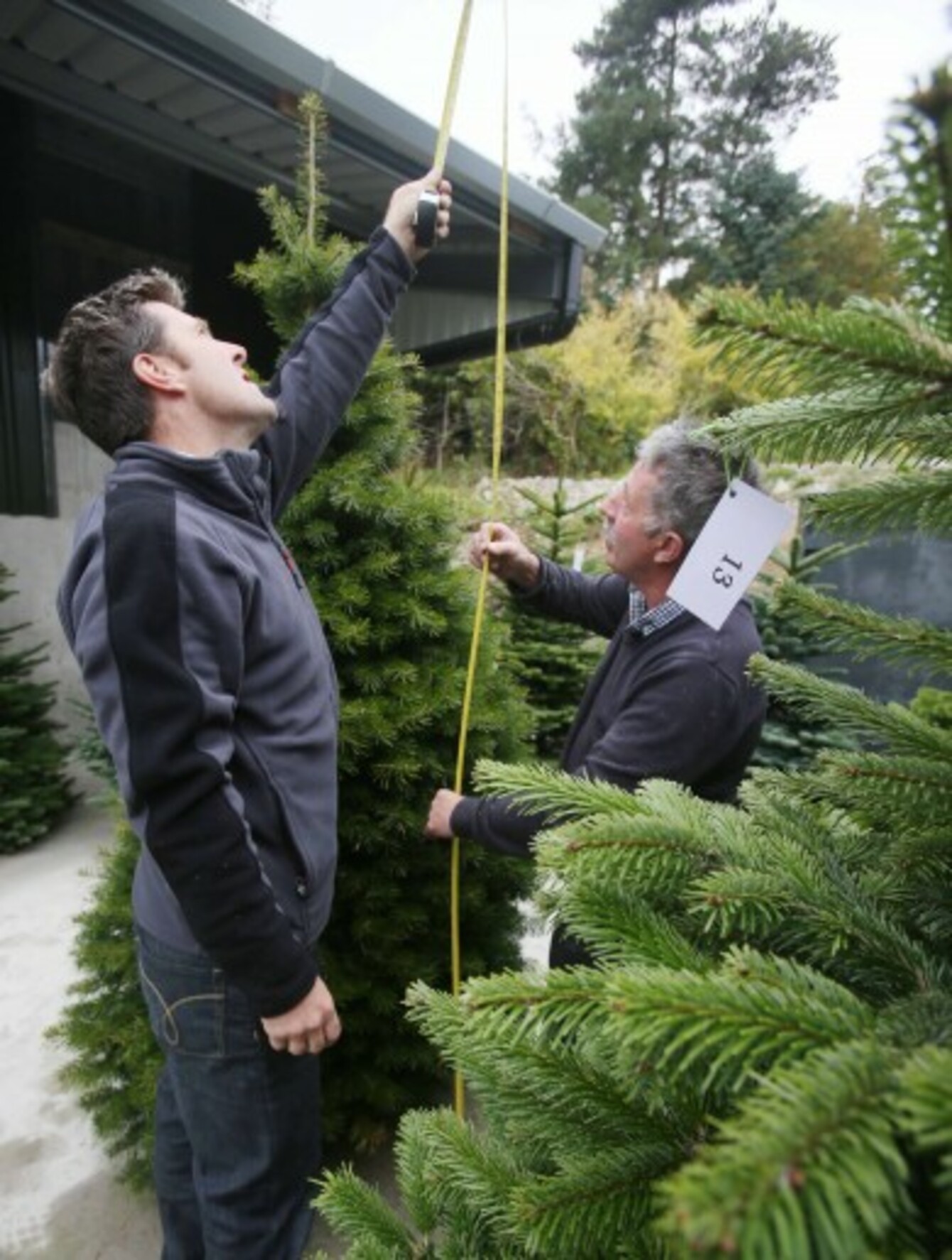 Dermot (left) examines a tree
Image: RollingNews.ie
Dermot (left) examines a tree
Image: RollingNews.ie
SOME 550,000 Christmas trees are expected to be harvested over the next month.
With the festive season quickly approaching, growers are working overtime to make sure everything goes off without a hitch.
The Irish Christmas Tree Growers Association (ICTGA) said the trees are worth €21 million to the economy.
More than 80 Christmas tree growers across the country began harvesting their seasonal crop during the week, with up to 350,000 trees expected to be sold throughout Ireland before Christmas day.
A further 200,000 trees will be exported to European countries including the UK, Germany and France. The ICTGA said the Nordmann Fir and Noble Fir varieties are the most popular trees.
Dermot Page, ICTGA chair, says it can take up to ten years before an Irish-grown Christmas tree is "in peak condition and ready for harvesting".
As growing conditions have been good this year, trees are displaying particularly good colour so we're expecting a very good crop for 2015.
Page runs Rathcon Farm in Co Wicklow, where 15,000 trees are grown annually.
He said he's currently "absolutely flat out meeting deadlines", but is enjoying the build up to Christmas.
Page is one of several growers encouraging people to buy a real tree this Christmas.
"By choosing a labelled, Irish-grown tree at the local retailer or garden centre this year, families will be supporting a home-grown product of the highest standards."
ICTGA also supports 'Operation Hurdle' – a campaign aimed at reducing the number of trees stolen from Irish farms this Christmas.