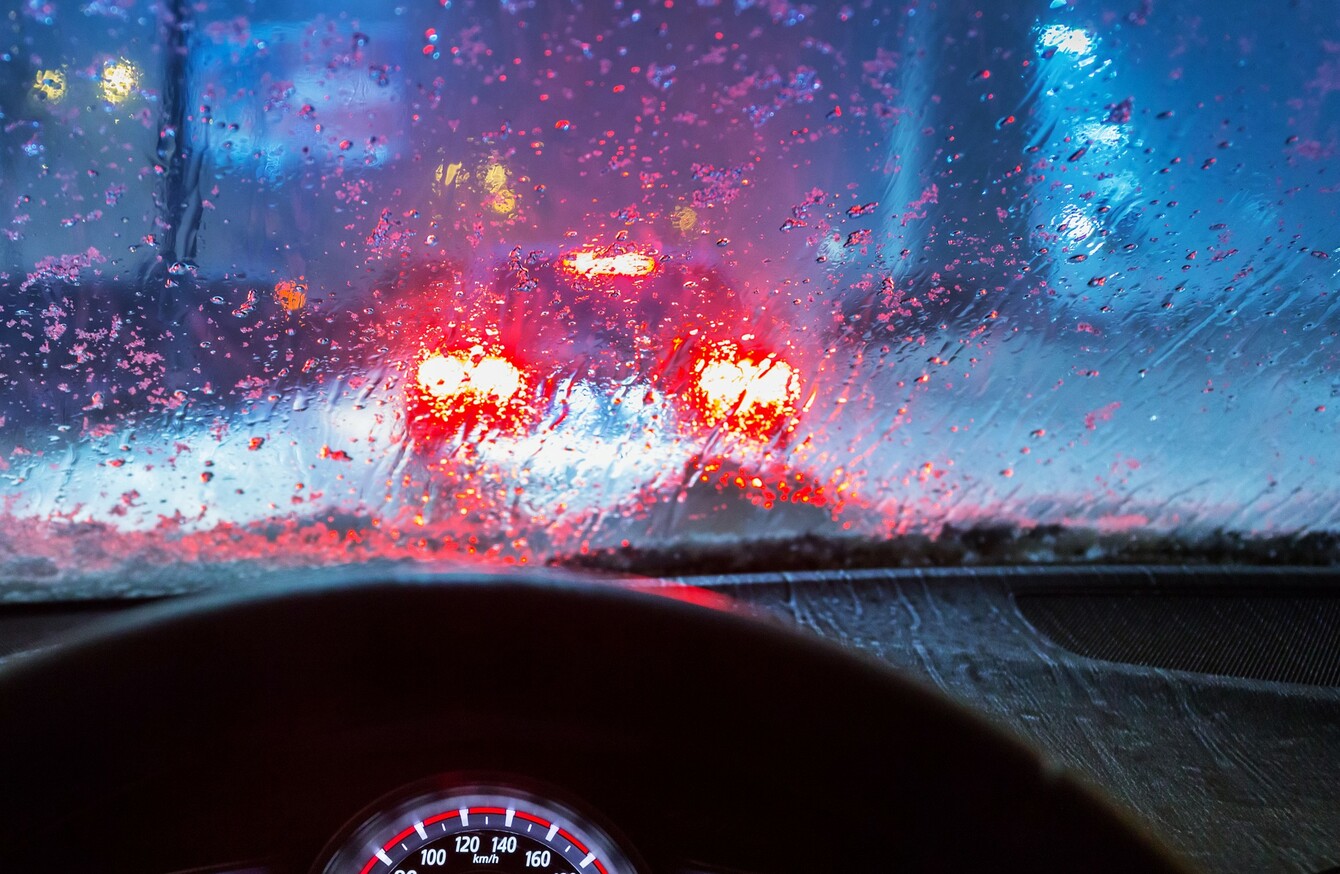 Image: Shutterstock/Patryk Kosmider
Image: Shutterstock/Patryk Kosmider
WE'RE JUST A week away from Christmas.
And whether you're a careful planner or a last-minute Larry (sure it's an expression) we reckoned the nation could probably use a bitesize rundown on how the weather will look over the next few days, now that the forecast for the latter part of the week is becoming a little clearer.
Meanwhile, the folks at AA Roadwatch have sent on a list of the traffic routes to avoid at peak times in the coming days, if at all possible.
Weather
To start, it's quite the mixed bag on the weather front.
Tomorrow will be cloudy and wet – and there'll be widespread frost tomorrow night as temperatures drop as low as minus three under clear skies.
On Tuesday heavy rain will extend across the country throughout the afternoon and evening. According to Met Éireann's latest forecast:
The rain will clear overnight with temperatures falling and frost developing later in the night towards dawn.
Wednesday will be bright and cold, with heavy showers across the western half of the country.
Thursday, expect a bright and cold day with scattered showers in the north and west but fairly dry conditions elsewhere.
On Friday, unfortunately, conditions will deteriorate further. "Becoming wet and windy," Met Éireann says.
Traffic
The prediction from AA Roadwatch that it will be a busy week on the roads will surprise no-one – but with Christmas falling on a Sunday, the traffic service says there are some patterns drivers (and others) might want to take on board.
"While commuter traffic will gradually tail off throughout this week. It is likely to be Friday, 23 December before any major drop offs in traffic levels can be seen," a press release said.
With Christmas falling on a Sunday this year, the traditional Christmas Eve exodus from Dublin, Cork, Limerick and Galway cities is likely to take place one day earlier.
However, this will likely result in busy traffic around shopping centres in other towns around the country as those travelling home search for last minute gifts.
According to AA Roadwatch's Arwen Foley:
"Motorists can expect to see a surge in city-centre traffic on Thursday 22 December, as last-minute shoppers try to take advantage of late closing hours to get all of their gifts sorted.
Meanwhile, on Friday 23 December traffic levels will start to build up from 1pm as those leaving city centres around the country make their way home for Christmas before traffic starts to die down again after approximately 4pm.
As for Christmas Day itself, AA Roadwatch says traffic will be light as people are most likely to stay in and spend the day with family or friends. This will also likely be the case on Stephen's Day. On 27 December local town centres are likely to experience mid-heavy congestion due to winter sales.
Keep in mind, heavy traffic is expected on the following routes in coming days:
M50 southbound from J7 Lucan to J17 M11
M7 Dublin/ Limerick Rd especially between J6 Castlewarden and J10 Naas South
N40 South Ring Rd in Cork City; particularly between J6 Kinsale Rd and the Dunkettle Interchange
N11 Dublin/ Wexford Rd from J5 Bray North to Kilmacanogue
N4/ M4 Dublin/ Sligo Rd from Chapelizod Bypass to J7 Maynooth and also further west through Carrick on Shannon
N21 Limerick/ Tralee Rd past Patrickswell to Adare and then again to go through Newcastle West and Abbeyfeale
N18 Limerick/ Galway Rd through Gort and again further north from Clarinbridge to Oranmore
N20 Cork/ Limerick Rd between Mallow and Buttevant