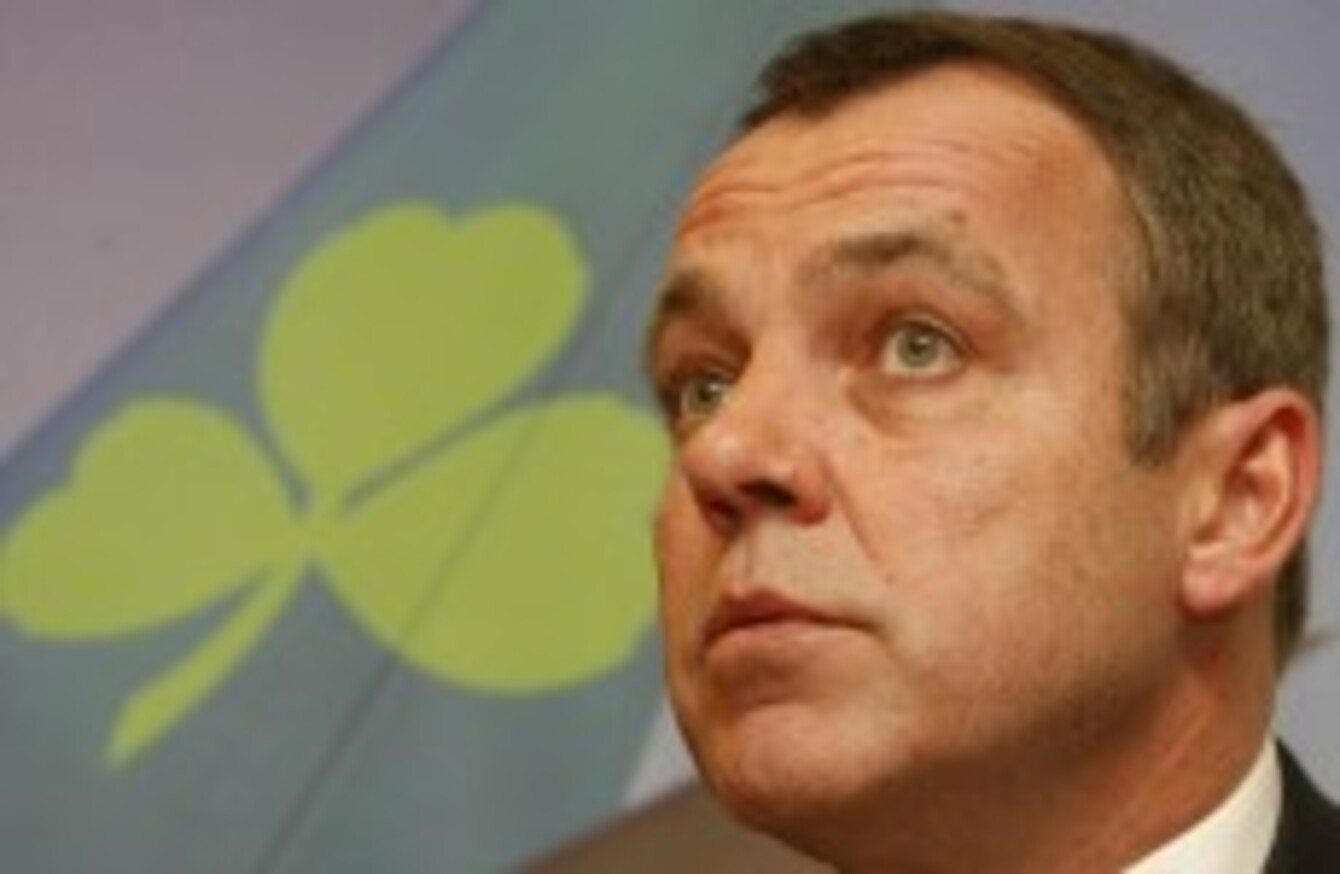 Former Aer Lingus CEO Christoph Mueller, who now heads Malaysia Airlines
Image: Niall Carson/PA Archive
Former Aer Lingus CEO Christoph Mueller, who now heads Malaysia Airlines
Image: Niall Carson/PA Archive
FORMER AER LINGUS chief Christoph Mueller has declared Malaysia Airlines "technically bankrupt" as he swings the axe at the Asian carrier he now heads.
The airline's new chief executive, who took over the job in May, today unveiled plans to turn around the stricken company after two fatal disasters and years of rid ink.
"We are technically bankrupt and that decline of performance started long before the tragic events of 2014," Mueller said.
"The restructuring process will start today with a hard reset."
The Malaysia Airlines overhaul will include shedding 6,000 jobs and trimming its route network, among other measures. The job cuts represent 30% of the company's workforce.
Air disasters
The airline had been in financial trouble for years with its running costs significantly higher than those of rivals, a factor aviation analysts have partially blamed on Malaysia's contract-awarding systems being rife with cronyism.
But it was the loss of two planes last year that pushed the carrier to the brink of ruin with only a takeover from the Malaysian sovereign wealth fund saving it from collapse.
In March flight MH370 vanished with 239 on board, while in July flight MH17 crashed in Ukraine with 298 on board after apparently being shot down with a surface-to-air missile.
Mueller, the first non-Malaysian boss at the airline in its 69-year history, flagged a name change as one of the options being considered to give the carrier a "new start" in markets where its brand was now "particularly tarnished".
He was given the nickname 'The Terminator' during his time at Aer Lingus, where he oversaw widespread cuts as he swung the airline back into profit after two years of deep losses.
The government last week cleared the way for Aer Lingus to be sold to the IAG conglomerate in a deal valuing the airline at about €1.35 billion.
- With AFP