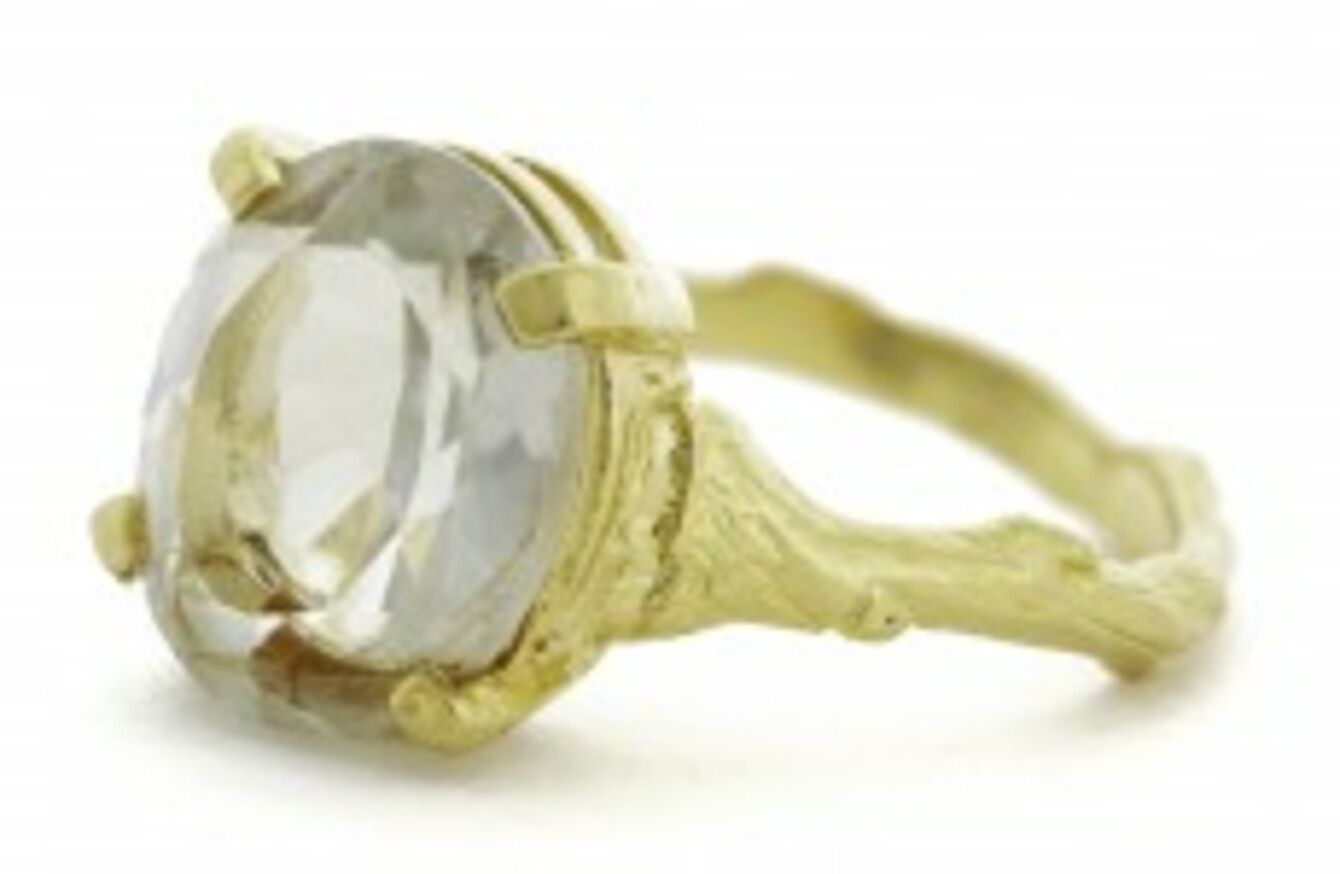 WHEN IT COMES to the phrase Positive Mental Attitude, there can be few Irish people that it's more applicable to than 31-year-old Dubliner Chupi Sweetman.
She had a best-selling cookbook at 18, was headhunted by Topshop at 19, and three years ago she launched her third business (specialist jewellery site Chupi.ie) which is growing at a rate of knots.
So there might just be something to her happy approach that works.
"I've never been any good at having a hobby – I've always wanted to be able to have what isn't there, and if it isn't there I want to make it myself," she tells TheJournal.ie.
Home-schooled by her mother, Sunday Independent journalist Rosita Sweetman, it seems to have fostered in her an independent way of thinking not normally found in teenagers.
The one thing you indisputably take from a conversation with her is how positive she is – it sings from every word. You could be lulled into forgetting this is one serious businesswoman.
Writing
"I was quite sick as a child and there was a lot I couldn't eat, so when I started writing about it my Mum took a look and said 'you should try for a book', and that's where What To Eat When You Can't Eat Anything came from," she says.
A best-selling book by Leaving Cert age? Not too shabby.
I knew when I left school that I wasn't an artist – I wanted to make things.  So I took on a fashion course in Sallynoggin – brilliant, by the way – and from there I was picked up by Topshop in London after a year to design a clothing line for them.
I went from being a scruffy student to being a serious designer overnight, the youngest in their history!  It was terrifying! But I loved every minute of it.
After working for TopShop for 6 very successful years, Sweetman decided it was time to start afresh.  A designer by definition (she describes her style as 'fragile beauty'), she decided she wanted to make the special things that people couldn't find, pieces with a story that 'people would still cling to 30 years from now'.
"Working for TopShop was easy – I was designing for me.  If I wanted a dress to go out, I'd design that dress.  It was the time of my life, I loved it."
Going bigger
But then I realised I wanted something else; I wanted to design and sell beautiful things that were going to last, a ring you give to your daughter, something that lasts 30 years, and with every piece I wanted there to be a story.
I started making things for myself and I just loved it. I retrained as a silversmith and set to work.
This time though, with Chupi, this time I wanted to go bigger.  I want people to think when they see my stuff, to be inspired.  I want to see people wearing it all around the world.
I'm lucky because that is achievable when you love what you do and you're surrounded, as I am, by brilliant people, friends and family.
She's well on the way.  With a staff of eight (including her husband Brian, who handles the website side of things) Chupi.ie now ships to 54 different countries and has grown by 315% year on year since officially launching in 2013.  With celebrity endorsements like Ruby Wax and Miriam O'Callaghan, the only way is even further up.
So does she avoid the money-side of the business given her first love is designing?
"Not at all, I love the business side of things, in fact I'm very full on about it.  My dad's an economist so I got the best of both worlds," she says.
She is proof then that nice guys (and gals) can prosper in business.
From here on in, like all successful enterprises, expansion is the key.  Sweetman is a star pupil of women-in-business platform Going For Growth (where 'lead female entrepreneurs' basically act as mentors for younger women looking to grow their businesses), and has put the feelers out to Enterprise Ireland with a view to expanding the brand.
"It will all be run from Ireland though," she insists.
Everything is sourced here, and everything is made here.  I don't see being Irish as any sort of cap on our potential.
So what has success taught her?
Take advice – listen to it, but then actually follow it. And seek it.
I truly believe anything is possible – if I'd wanted to be an astronaut I think between my Mum and me we would've found a way to make it happen.
And what would approach would she suggest for an aspiring designer who's just starting out?
Start now, just do it, go for it, don't put it off. What have you got to lose? There is no such thing as the wrong time, or no time. Now is the right time.
Get up at 6, get a website, get a Twitter, Instagram, but just get going.