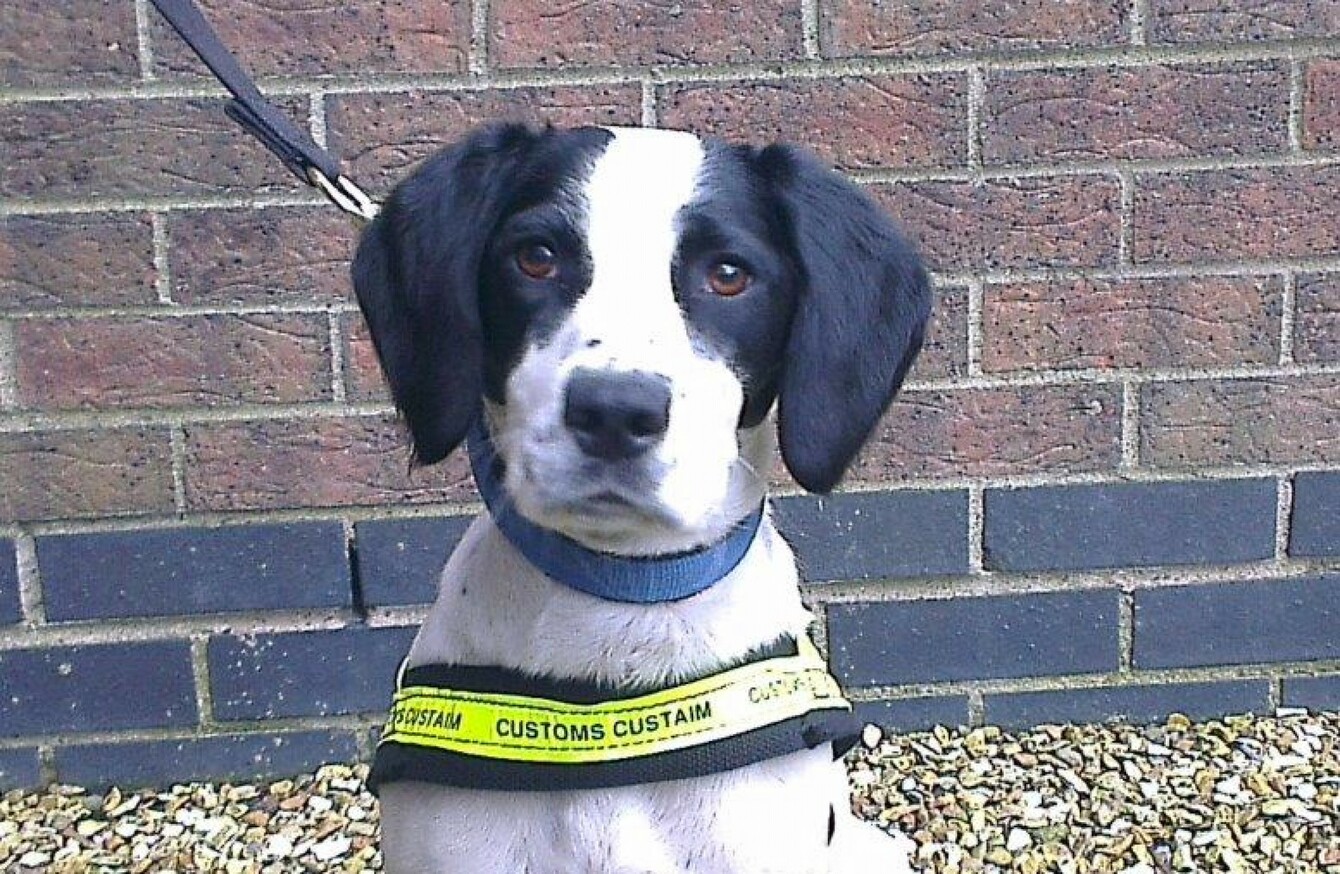 Image: Revenue
Image: Revenue
REVENUE CUSTOMS SERVICES have seized 930,000 cigarettes in separate operations over the past week.
Today officers seized 900,000 cigarettes at Dublin Port. Detector dog Casey helped to locate the cigarettes in five pallets which were consigned as 'catering equipment' and had come from the Netherlands.
On Sunday, with the help of detector dog Harvey, officers seized 7,000 cigarettes at two houses in Castletownbere, West Cork.
Two Lithuanian men in their 40s were questioned and a prosecution file is being prepared.
22,000 cigarettes were seized last week at Dublin Airport after two men arriving from Istanbul were stopped and searched.
The men – a Bulgarian and a Moldovan - were arrested at the scene. They appeared before the District Court and were remanded in custody at Cloverhill Prison.
The total value of all the seized cigarettes is €511,000, representing a potential loss to the Exchequer of €412,000.
Cigarettes took a rise once again in yesterday's budget announcement, with a pack now costing €11.
The move has prompted some critics to argue it would push more people towards buying on the black market.