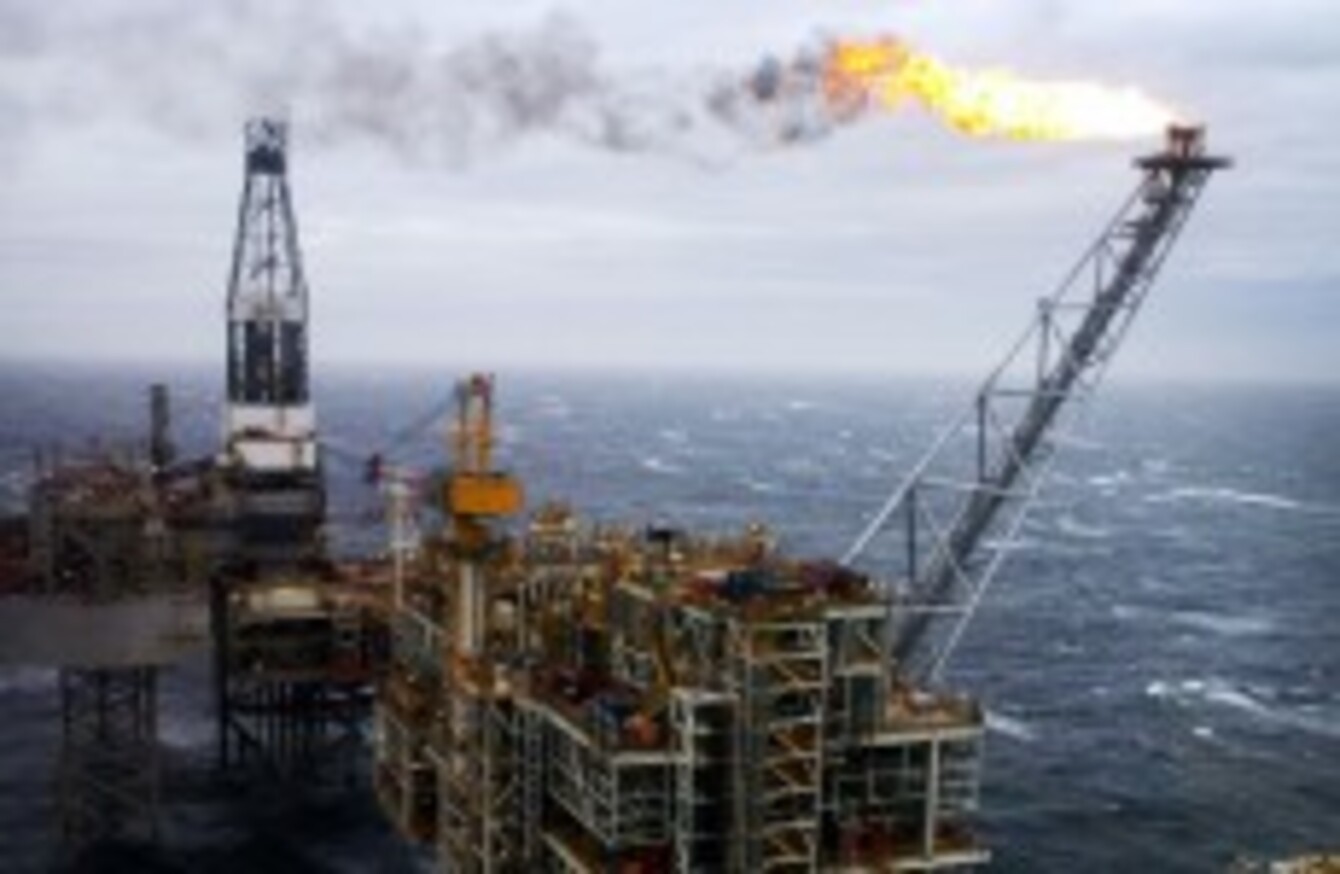 Image: Danny Lawson
Image: Danny Lawson
LIMERICK BASED CIRCLE oil has published results from exploratory drilling in Tunisia that indicate the company is sitting on top of around 100 million barrels of oil.
At yesterday's Brent Crude price of $102 per barrel, this would value the discovery at around $10.2 billion (€7.7 billion).
A spokesman for the company said that the market value of the find would be diluted by the cost of getting the oil out of the ground, although added that it was too early to say how much extraction costs would be, or how long it would take.
While the results are only preliminary at this stage, news of the find was enough to send the company's stock up by nearly 25%. It is currently trading at a near six-week high of 21.75p a share.
In a note published this morning, Investec said that the Tunisian result "is a significant step forward for Circle".
The analyst said that the results are "potentially transformational", and predicted that the company's value could climb as high as 80p per share on the news if management estimates of the results are correct.
Drilling hitches
The exploratory well, named El Meiouni-1, in the Mahdia Permit, off the coast of Tunisia, was conducted in water depths of 240 metres, around 120 kilometres off the coast of the eastern port of Sousse.
The company drilled to a total depth of 1,200 metres, but hit a hitch when trying to expand its dig.
In a release, Circle said that it ran into trouble when trying to extract oil from the well due to "mud losses".
Chief executive Professor Chris Green said:
"We are extremely pleased to add this potential large discovery to our portfolio in Tunisia. It is unfortunate that  the hole conditions became untenable so quickly and we were unable to conduct a full log appraisal effort forward on the Mahdia Permit."
The company also managed to secure a six month extension to work in the area until January 2015.
Latest filings with the company's office show that Circle Oil made an profit of $28.2 million (€21.4 million) in 2012, a 41% increase on the previous year.