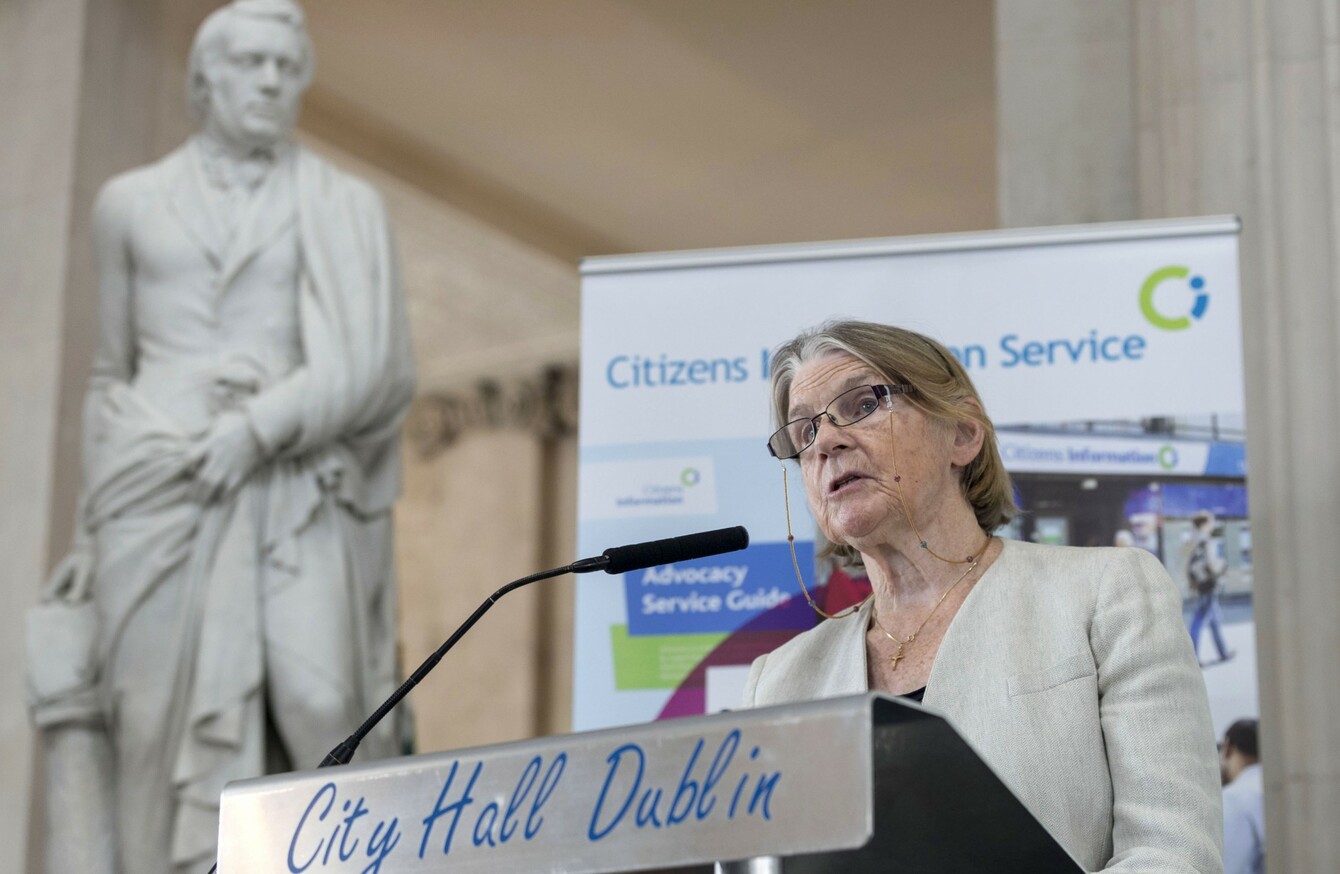 Stanislaus Kennedy speaking at today's launch.
Image: Karl Hussey via Fennell Photography
Stanislaus Kennedy speaking at today's launch.
Image: Karl Hussey via Fennell Photography
ONE IN SIX adults living in Ireland contacted one of the country's 42 Citizens Information Services (CIS) last year, according to its latest report.
A total of 607,913 people contacted CIS in 2016, with a total of 1.01 million queries made overall, an increase of 2% on 2015.
46% of all queries made the CIS related to social welfare issues.
Over one in six of these (462,738) related to payments for families and children, including family income supplement, one-parent family allowance and child benefits.
"What stands out in this report is just how impenetrable our structures and systems are," founder of the Immigrant Council of Ireland, Sister Stanislaus Kennedy, said.
"This impenetrability is causing daily anguish to people who are simply trying to deal with everyday life events – accessing a public service like healthcare or adult education, dealing with bereavement or managing their finances."
The number of housing-related queries rose by over 27% from 2015.
CIS dealt with 95,633 housing queries in 2016 – an average of 260 queries every day of the year.
A total of 82,290 queries were made about health issues (13.5% of all queries). Two-thirds of these were about medical cards (54,928).
Face to face
The report also gave an insight into how people access CIS services – with most opting to talk to a person face-to-face about their query.
Four out of five people (80%) who contacted their local CIS did so in person.
Nearly 20% of people made contact by phone, while just 1% contacted the service by email.
Migrants relied heavily on face to face information services, according to the report. 22% of callers whose country of origin was recorded came from other EU or non-EU countries.
Women made up 57% of the callers, with men making up 38%. A total of 47% were between the ages of 26 and 45.
Over 60% of callers made repeat visits to CIS centres last year.
Just over 54% of queries took at least 10 minutes to deal with, 20% took over 20 minutes, and the rest took up to at least 90 minutes.
The statistics were published in 'Making an impact – The public value of Citizens Information Services', a report launched by the CIS today.