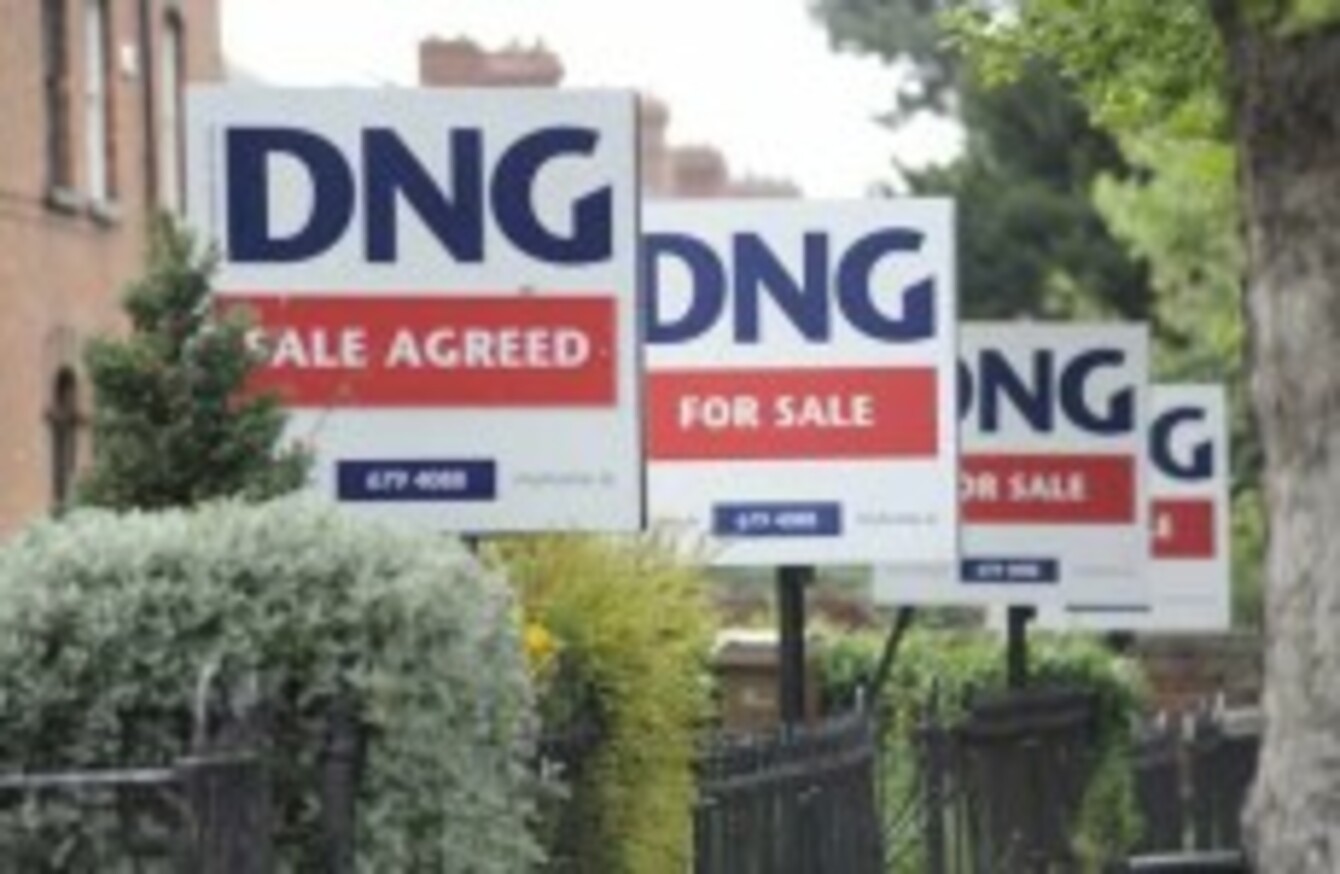 Image: Sasko Lazarov/Photocall Ireland
Image: Sasko Lazarov/Photocall Ireland
THE NUMBER OF Irish people receiving the State's Mortgage Interest Supplement has increased by almost five times in the last four years, new government figures have revealed.
Data from the Department of Social Protection shows that just under 20,000 people will receive the supplement in 2011 – compared to a little over 4,000 people in 2007.
The cost to the State of paying the supplement has grown at a similar rate – up from €12.2 million in 2007 to €77.5m in 2011, an increase of 535 per cent.
The supplement is intended to provide short-term support to help struggling mortgage holders repay the interest on their home loans
The data was published as the Department announced funding of around €542m under the Mortgage Interest and Rent Supplement Schemes, with payments under the latter scheme up by 61 per cent in the last four years.
The news also comes as the Central Bank is expected to announce that as many as 55,000 Irish mortgage holders are in arrears of over 90 days on their loans – and run the risk of having their houses repossessed.
The Sunday Business Post said that number – which constitutes 7 per cent of the housing market – was up from 6.3 per cent three months ago, and 5.7 per cent six months ago.
Yesterday Joan Burton called on Ireland's banks to do more to assist struggling homeowners to manage their debt, asking for case-by-case assessment which would remove the risk of 'moral hazard'.
This morning the Irish Times reports that the government is considering creating a new statutory agency with the power to force banks into allowing mortgage holders to restructure their debts.
The idea is among a number of options being considered by the government, though the input of an expert group is expected before the end of next month.