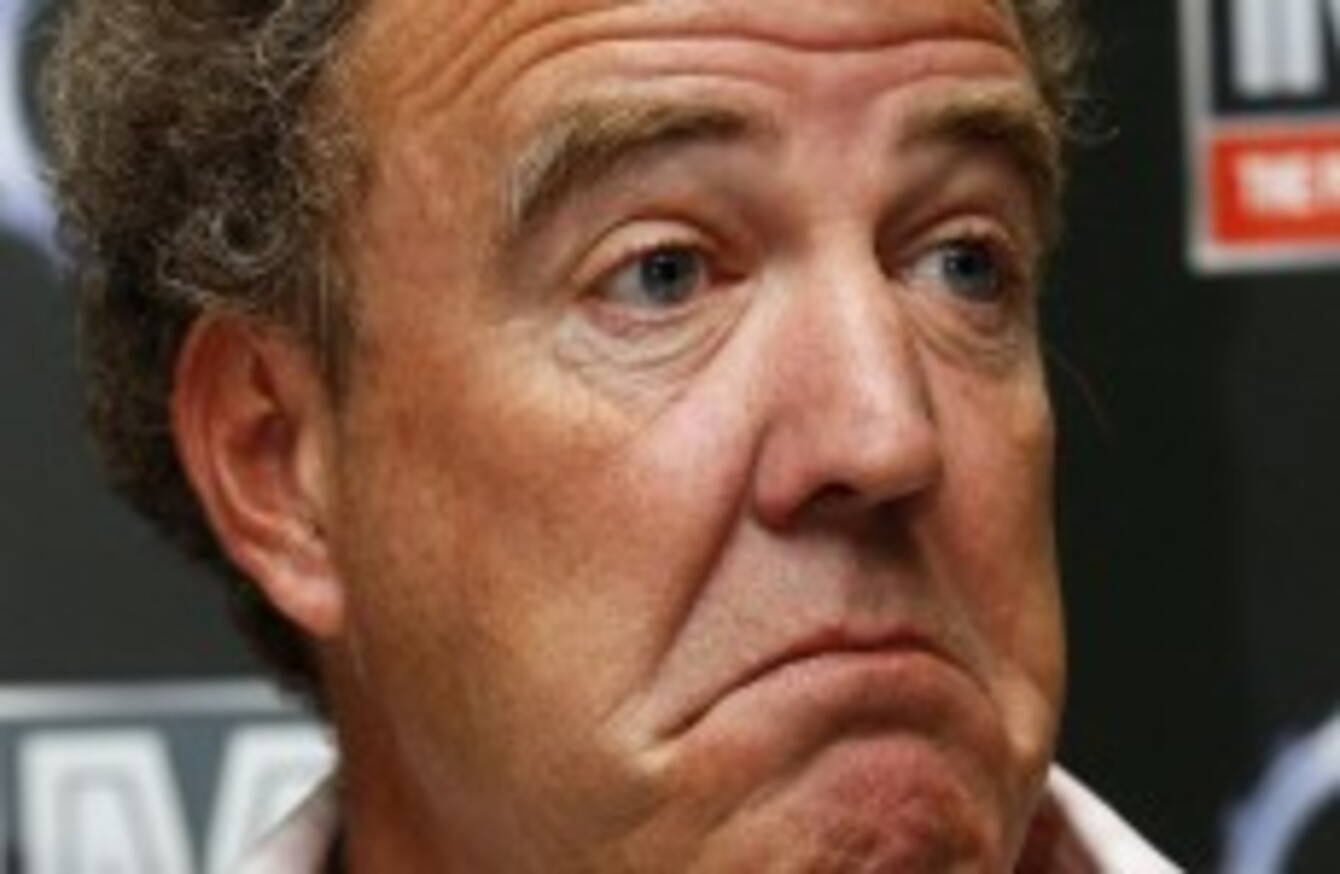 Image: PA Wire/Press Association Images
Image: PA Wire/Press Association Images
TOP GEAR PRESENTER Jeremy Clarkson has today strongly hinted that he is set to leave the BBC.
It follows his suspension for allegedly punching an Irish producer of the programme, Oisin Tymon.
The Irish Mirror claims the presenter called Tymon 'a lazy, Irish c**t', before punching him. The producer required hospital treatment following the alleged attack.
Responding to the massive outpouring of support for him, ranging from hundreds of thousands of signatures calling for him to be reinstated to the support to Prime Minister David Cameron, Clarkson said in his column in the Sun newspaper:
You can start as many campaigns as you like and call on the support of politicians from all sides, but the day must come when you have to wave goodbye to the big monsters, and move on.
"We lose one animal and get another. The world turns."
He also likened himself to a dinosaur, saying that nature made a mistake by creating them 'too big, too violent'.
All the dinosaurs died and now, years later, no one mourns their passing. These big, imposing creatures have no place in a world which has moved on.
There has been no official announcement on whether Clarkson will leave the station. Tomorrow night's edition of Top Gear will not be broadcast, and it is possible remaining two other episodes will be scrapped.