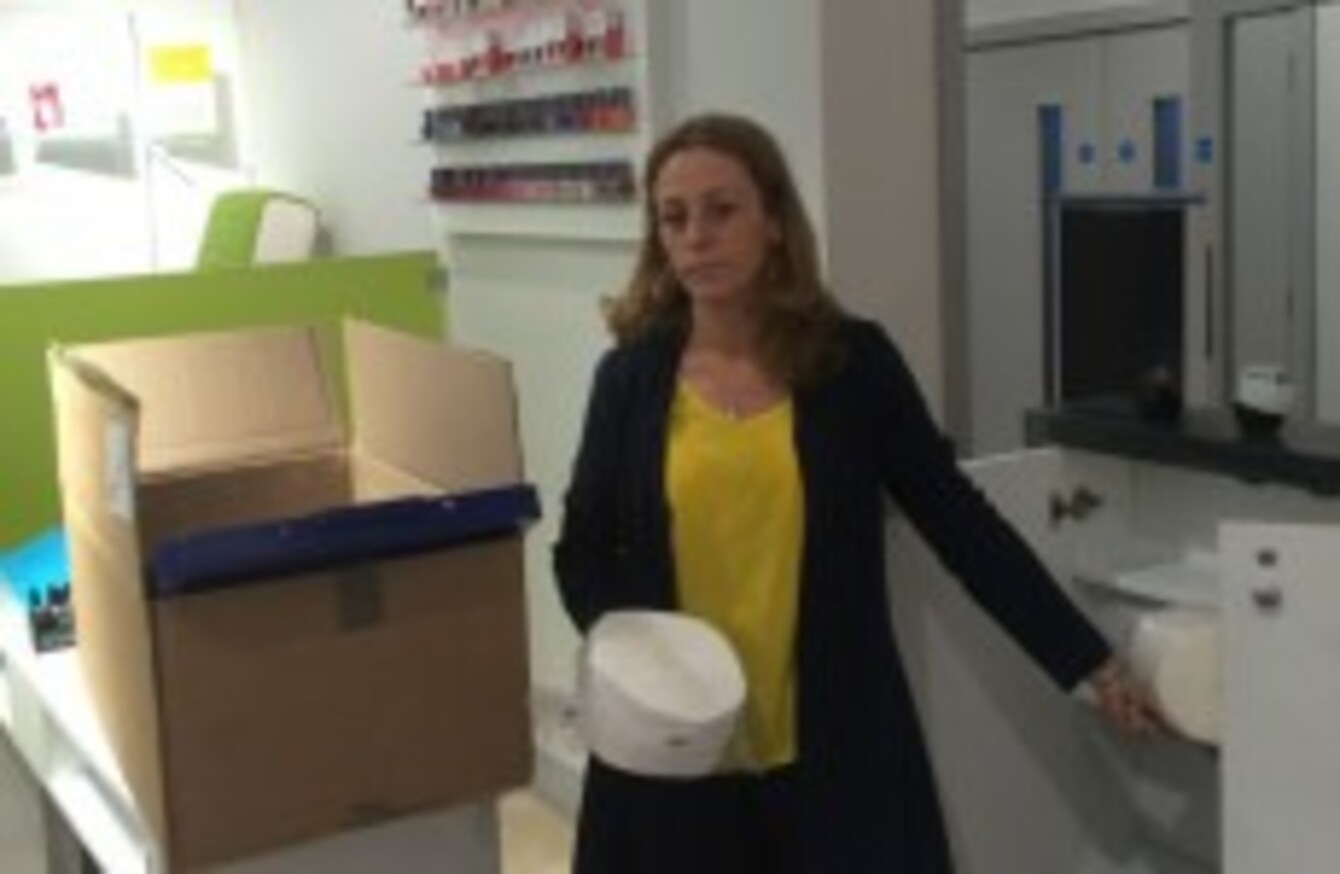 Image: Louise Hogan
Image: Louise Hogan
LOUISE HOGAN'S NAIL bar in Clerys had been thriving in the weeks before the store closed last week.
Speaking to Ryan Tubridy on 2FM today, she said she only found out that it was to be shut down through media reports.
She employed five people in Nailzone, which was opened in Clerys nearly 13 years ago.
On Friday, she said, her panicked staff rang to ask if they should report for work the following day.
"I had no answer for them," she told Tubridy. "It came as a total and utter shock."
Concession holders were due to receive payments for the last six weeks of in-store sales yesterday.
They say they are owed €2 million in cash from their own direct sales proceeds, which should have been held in trust by Clerys.
Hogan, who has still not received a cheque for owed monies, said she did not know how she would pay staff wages due tomorrow.
One of my staff members is due a baby this week and her partner also works in Clerys – he's in security. It's a double whammy for that family.
The businesswoman was in Clerys this morning removing her equipment under the watchful eyes of security staff. She now faces having to sell all her stock.
A few concessions like Best [Menswear] and Newbridge may be able to move their stock around and place them in different stores, but Nailzone won't be able to move anywhere.
Hogan is one of 50 concession holders to have been left out of pocket following the shock closure of the department store on Friday.
Gordon Brothers sold Clerys to the Natrium consortium, which is made up of Irish investors D2 Private and UK-based Cheyne Capital Management, last week.
The store was immediately put into liquidation after the sale.
The job losses included about 130 staff directly employed by the company and another 330 who worked for the concession holders operating in the building.