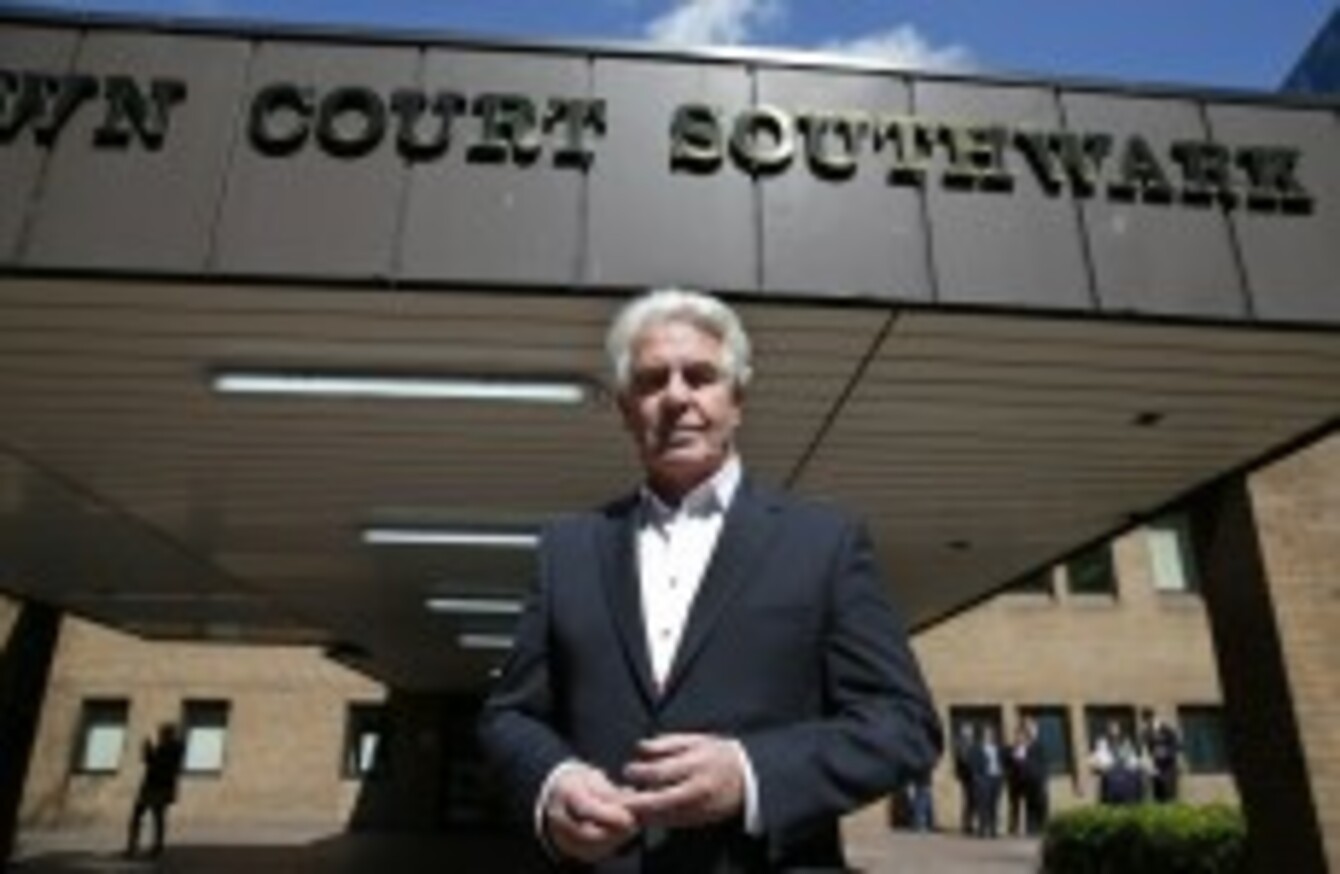 Max Clifford
Image: Lefteris Pitarakis/AP/Press Association Images
Max Clifford
Image: Lefteris Pitarakis/AP/Press Association Images
JURORS HAVE RETIRED to consider their verdicts in the sex assault trial of Max Clifford, Britain's top public relations guru.
The 71-year-old celebrity publicist denies 11 counts of indecent assault against seven girls and women, dating between 1966 and 1984.
The jury at Southwark Crown Court in London will return on tomorrow to resume their deliberations.
Judge Anthony Leonard said exchanges over the length of Clifford's penis had caused "hilarity" during the six-week trial.
The court has heard conflicting claims from women, suggesting the PR guru had a "micro-penis" or one that was "enormous".
The jury was told that Clifford's flaccid penis had been measured by a doctor at five and a quarter inches (13.5cm) long.re
"It has caused hilarity — in part, I suspect, due to embarrassment from talking about the topic," the judge said.
He said Clifford's defence had claimed the differing lengths recalled by the women suggest they have not seen the publicist's penis, while the prosecution asserted that "the length of a penis, to coin a phrase, is in the eye of the beholder".
"You will judge the value or relevance of this evidence having considered the arguments of both sides," he added.
Leonard told jurors to ignore sex offence cases against other high-profile figures which have been brought since revelations emerged in 2012 that Jimmy Savile had been a serial sex offender.
The jury "cannot be unaware" that the Savile scandal had "spawned a number of inquiries into various people", the judge said.
Other well-known personalities have been accused of sex offences.

You will ignore allegations made against others. You try the defendant in respect of the allegations he faces.
Power-broker
Clifford is accused of using his position as an entertainment power-broker to abuse women.
In her closing speech, prosecutor Rosina Cottage called Clifford a "master in the art of intimidation and manipulation".
The publicist's defence lawyer Richard Horwell said claims Clifford had a "perverted sexual drive" were "the stuff of fiction".
Word would have spread "at the speed of electricity" and "if he had this tendency, his career would have been over almost as soon as it started," he said.
Summing up the case, the judge said the trial had attracted media attention and told jurors to come to their verdicts based solely on the evidence heard in court.
"The fact the defendant is a well-known media personality does not change the rules in the way you try this case."
- © AFP 2014.