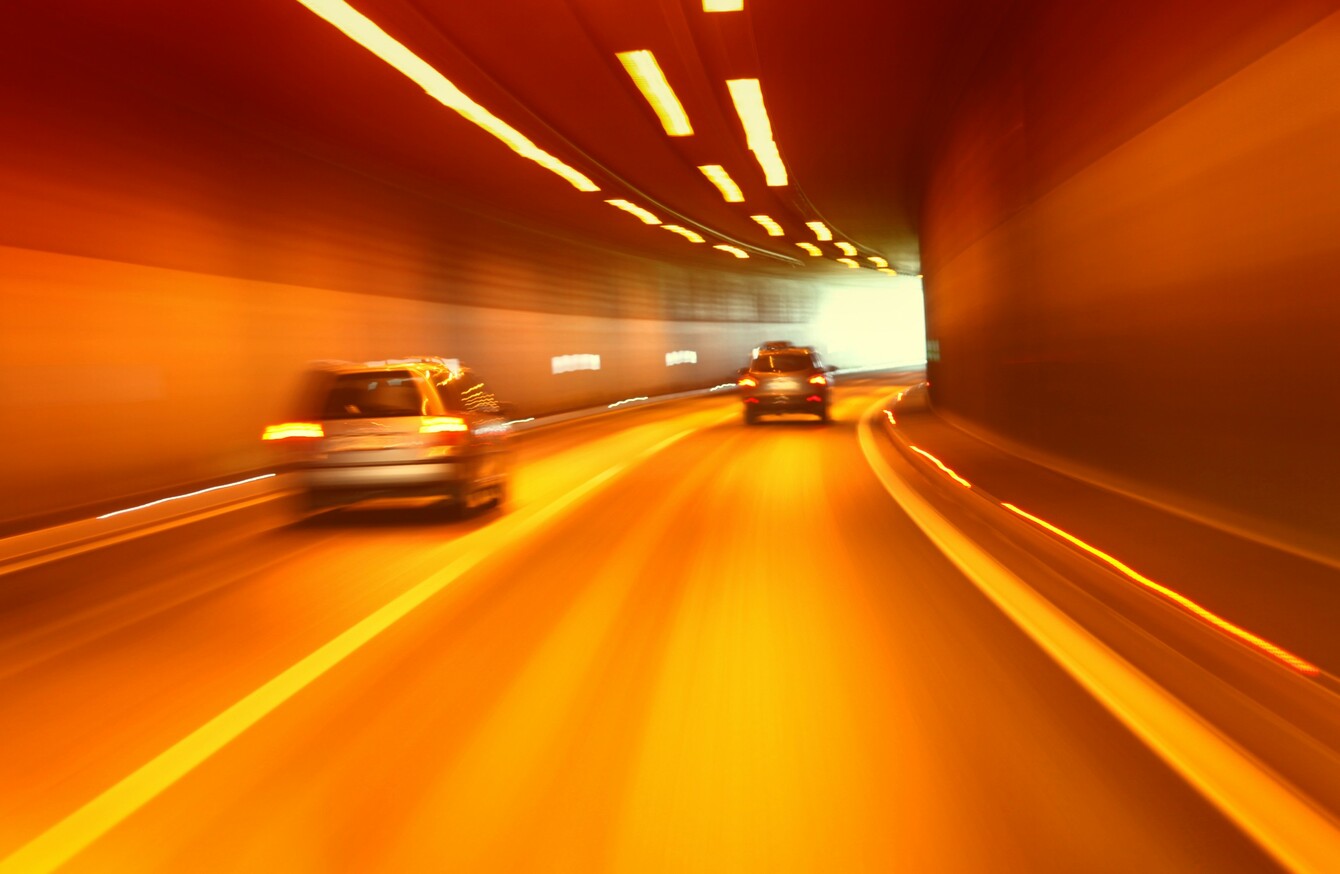 Image: Shutterstock/Robsonphoto
Image: Shutterstock/Robsonphoto
THE LAST THING Paul Lambe remembered before he blacked out was calling his wife.
He had been driving through Dublin's port tunnel when he felt a terrible pain in his left side. He struggled to keep control of his car in the tunnel and barely made it to the north exit. He pulled into the hard shoulder and called his wife. Two days later, he woke up in the Mater Hospital.
He had suffered a massive stroke and had been brought there by emergency services who had been alerted by his wife. The fact that he had recovered almost fully a few days later and was back at work within weeks is something of a miracle. The prognosis for a patient who had suffered as severe a stroke as Paul would normally be permanent disability or death.
Lambe might not be considered lucky to have undergone such a massive health crisis but he was hugely fortunate to be the first Irish person to benefit after a successful clinical trial called ESCAPE, which found that a thrombectomy was an effective treatment for severe stroke.
Just three years ago, Graham Love, CEO at the Health Research Board, spoke of his alarm that clinical trial activity in Ireland was in decline. The knock-on effect was a delay for Irish patients in accessing new and improved treatments for conditions, illnesses and injuries.
Today though, on International Clinical Trials Day, Love says that "Ireland has taken significant steps to arrest this decline".
New clinical research facilities in main hospitals – and linking up these facilities so that knowledge and findings are shared – have been developed.
Saving Paul
In Paul Lambe's case, his medical treatment was driven by best practice and new discoveries made in recent clinical trials. When emergency services rushed him to the Mater, he was met by the Stroke Team who immediately gave him brain scans and clot-busting thrombolysis treatment.
It was found that he had a large clot in an artery in his brain so he was moved to Beaumont and given the new thrombectomy procedure. This involved placing a tube into a blood vessel in his leg, advancing it into his brain, snaring the clot from the brain artery and removing it.
"All along his treatment pathway (thrombolysis, thrombectomy and Stroke Unit care), Paul benefited from proof obtained in clinical trials," says Love.
Stroke in Ireland is not the only area to benefit from clinical trials. Following breast cancer surgery, patients in Ireland usually undergo some form of chemotherapy or radiation therapy. This was undertaken because doctors knew that without this extra treatment, the breast cancer sometimes came back, even at this early stage.
"However, there was no way to tell in which patients these early breast cancers were likely to come back and which weren't, so everyone was recommended to get chemotherapy and radiotherapy to give them the highest chance of a cure," notes Love.
Genetic test
Now, there is a genetic test for the early form of breast cancer that separates those who are likely to see a recurrence without treatment from those who maybe don't need the extra treatment so that better choices can be made to personalise their care.
"The genetic test, known as Oncotype DX, is now routinely available in Ireland thanks to our participation in worldwide clinical trials," says Love. Ireland was the first country in Europe to use the test in routine patient care and it became available within the public health system.
Love insists that the results are not just clear in terms of benefits to patient health but also result in better use of resources and reduced costs to the health system.
This is echoed in a report released yesterday by Cancer Trials Ireland which assessed that €3.63m in funding from the State and other grants towards cancer trials this year would result in:
A saving of €6.5n in cancer drugs costs;
Generate almost €6m in tax revenues back to the State;
Support over 230 jobs, mostly high-level specialist positions.
The independent study – carried out by DKM Economic Consultants – also estimated that participants in cancer trials can add six to 15 'quality adjusted years' to their life.
The study highlighted yet another trial, called Tailor X, which will benefit breast cancer patients – under the trial, 110 Irish patients avoided a collective total of 27 years of chemotherapy (this also saved three-quarters of a million euro to the HSE for unnecessary treatments).
Dr Eibhlin Mulroe, CEO of Cancer Trials Ireland, said yesterday:
This report highlights the impact our very well-developed network of 14 Cancer Trials Units is having. They give patients early access to medicines not yet available. They can contribute significantly to their wellbeing all the while finding answers to cancer.
The organisation is launching a new campaign – 'Just Ask' – advising people who receive a diagnosis of cancer to ask their healthcare professional about potential cancer trials.
One in three Irish people will be diagnosed with cancer in their lifetime and there are over 20,000 people given a cancer diagnosis each year, according to the National Cancer Registry Ireland.