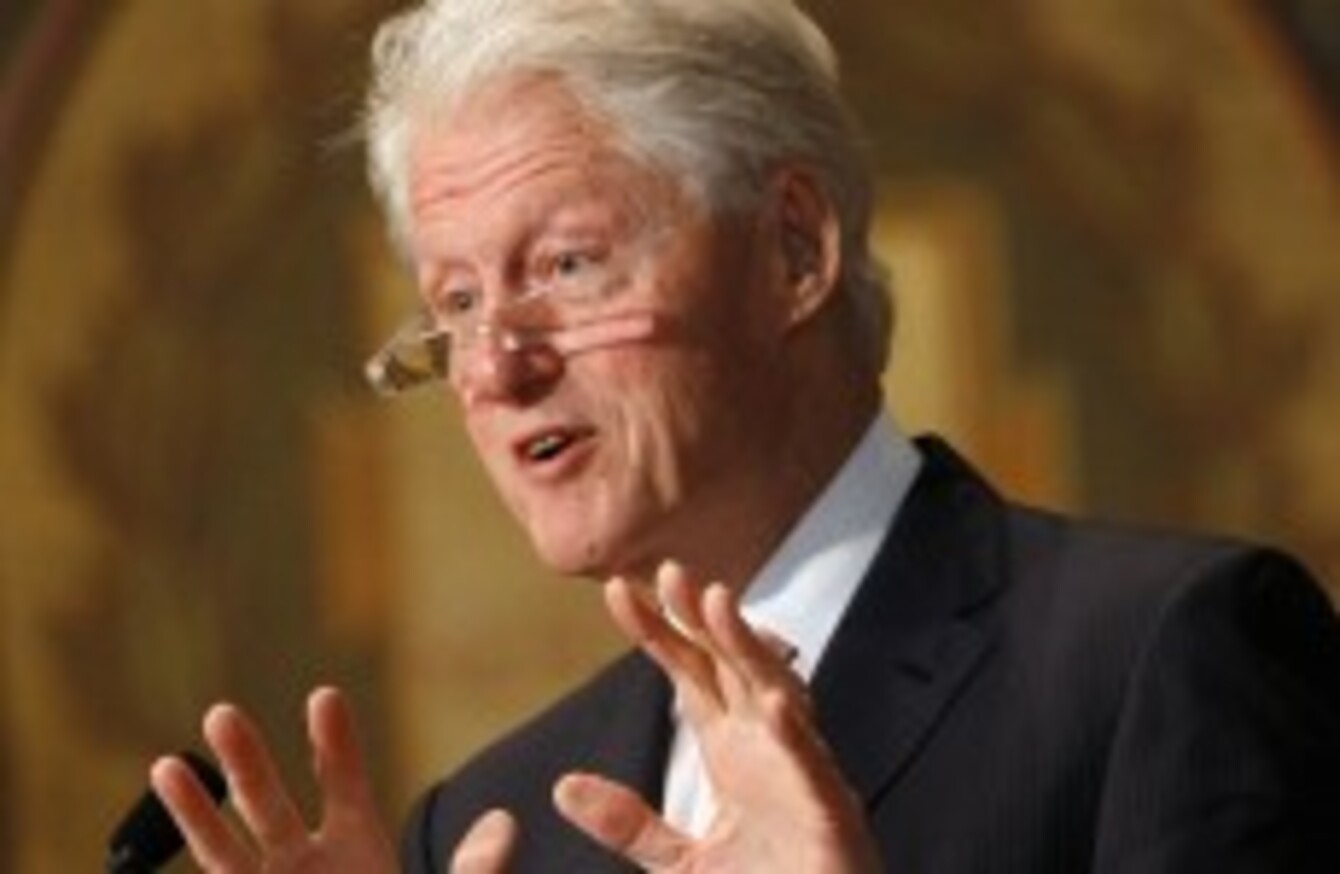 (File Photo: April 2015)
Image: AP Photo/Jacquelyn Martin
(File Photo: April 2015)
Image: AP Photo/Jacquelyn Martin
A BOOK BY a prominent US conservative author that made a number of claims about donors to the foundation run by Bill and Hillary Clinton has had a number of factual errors corrected, including references to Irish businessman Denis O'Brien.
The claims were made by Peter Schweizer, a former speechwriter for George W Bush, in his book, 'Clinton Cash: The Untold Story of How and Why Foreign Governments and Businesses Helped Make Bill and Hillary Rich'.
According to Buzzfeed, the book alleged "a patter of access or favour in exchange" for donations to the Clinton Foundation.
Speeches in Ireland
In the book it is claimed that Bill Clinton was paid by businessman Denis O'Brien for three speeches he gave in Ireland.
Schweizer makes deductions relating to the timing of the speeches and business being conducted by O'Brien's company Digicel in Haiti at the time.
On these claims, Clinton spokesperson Matt McKenna, said that the former President had not been paid for two of the three speeches he gave in Ireland, and that the third speech saw a donation go to the Clinton Foundation, with Clinton receiving no personal compensation.
Retractions 
It is today being reported in the Irish Times that the book has undergone a number of alterations since being published to correct factual inaccuracies.
The ekindle version has been edited to remove references to the amounts of money paid to Bill Clinton for his speeches in Ireland.
CBS News has quoted the publishers of the book, HarperCollins, as saying that the changes to the book were "quite minor" and that "seven or eight factual corrections" had been made.