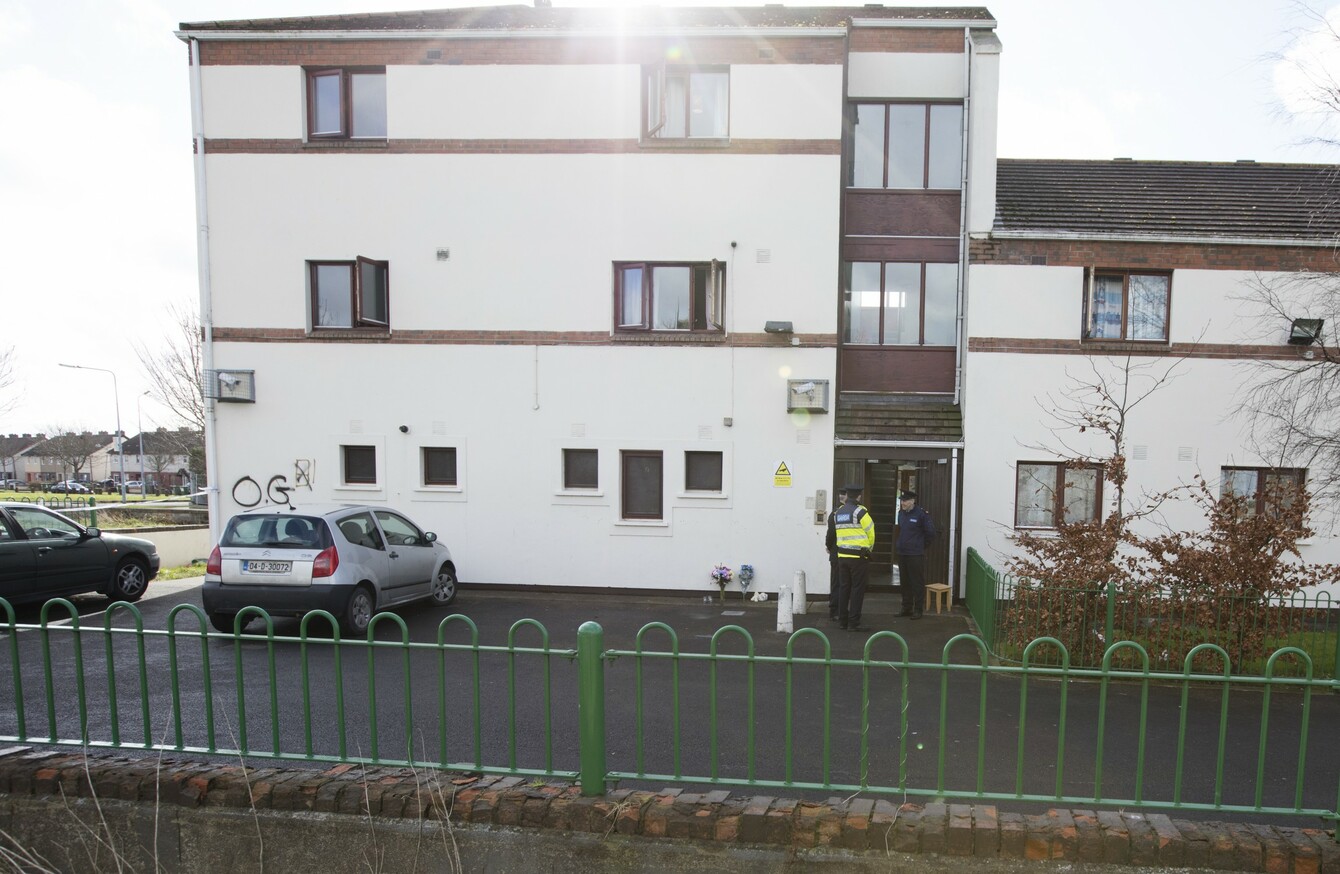 Image: Eamonn Farrell
Image: Eamonn Farrell
Updated: 8.30pm
A FOUR-YEAR-OLD boy has passed away in hospital this afternoon after a fire at a complex in Clondalkin, Dublin, had earlier left three people dead.
Gardaí confirmed this evening that another person had died in the fire which broke out at around 2.30am this morning.
Fire services attended the scene in Cluainin Cronan, Clondalkin and five injured people were taken to hospital.
The victims of the tragedy have been named. They are 27 year-old Anne Marie O'Brien and her two children Paris (2) and Holly (3). Jordan O'Brien (4) passed away in Crumlin hospital this afternoon. His mother Biddy is still in a critical condition.
Inspector Ken McLoughlin of Clondalkin Garda Station described the fire as a "terrible tragedy", telling reporters:
I would like to express our sincere sympathies to the families of those that are involved in this incident.
A full investigation had been launched, he said – noting that gardaí were keeping an "open mind" on the incident. "There will be a further briefing at a later stage."
He said gardaí were unable to confirm the relationship between the woman and the two children who died.
The two women and three children were all in the same apartment on the first floor, he said.