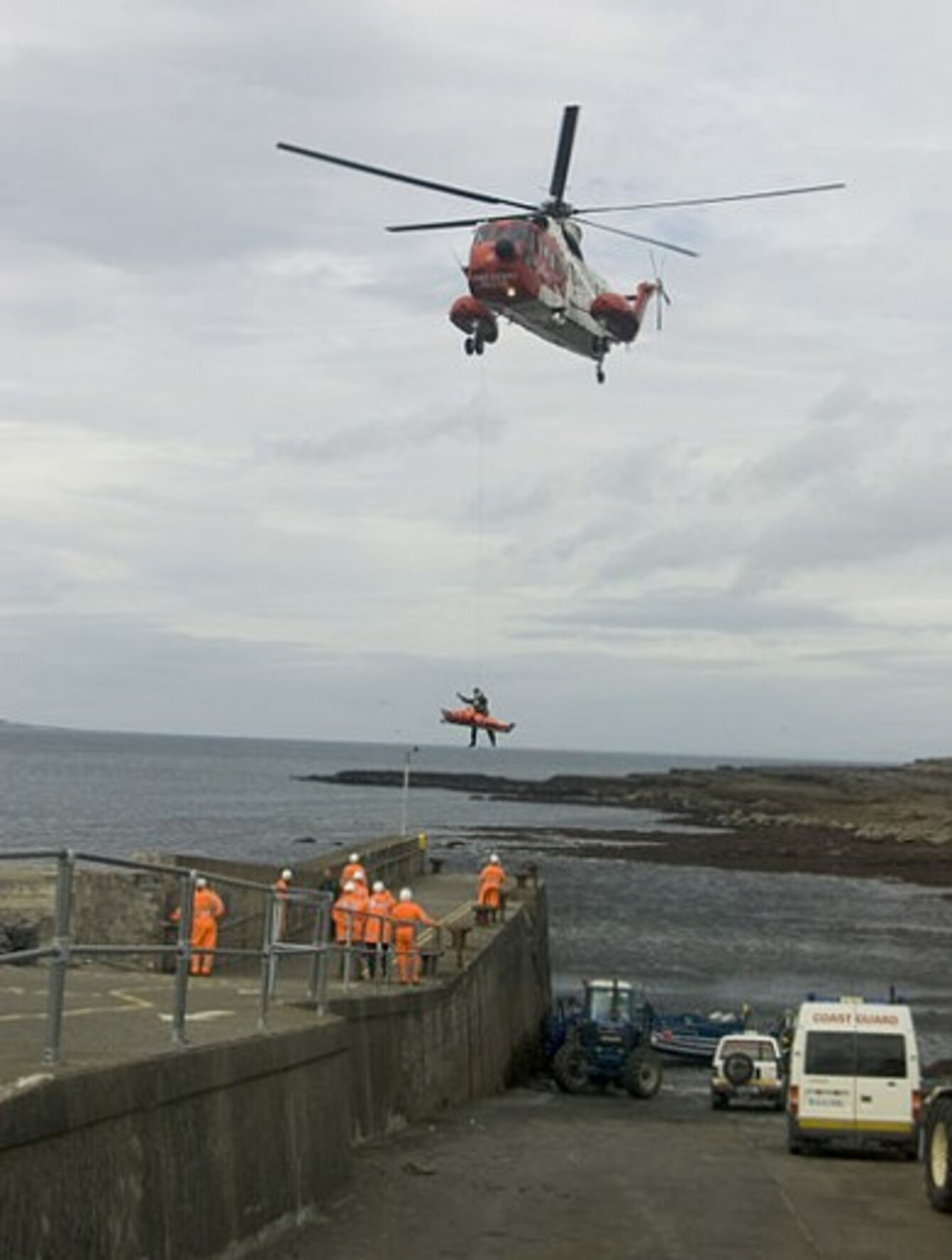 A Coastguard helicopter carries out an emergency evacuation in this 2006 file photo
A Coastguard helicopter carries out an emergency evacuation in this 2006 file photo
NEW STATS FROM the Irish Coast Guard show call-outs increased by over a third between January and October, compared to the same period last year.
Rescue crews around the country responded to a total of 2,343 incidents, and there was a significant spike in activity during the July heatwave.
Increases were recorded across all of the various leisure-related categories: the service responded to 48 incidents involving canoeists (up 66 per cent), 64 involving swimmers (a rise of 36 per cent), and 291 cases involving sunbathers and other 'persons engaged in shoreline activities' (up 39 per cent).
In addition, crews were dispatched to help 253 sailing yachts and dingies (up 14 per cent), 221 powered pleasure craft (+11 per cent) and 36 angling craft (+29 per cent).
Speaking to TheJournal.ie, Coast Guard Operations Manager Declan Geoghegan also noted a significant surge in call-outs involving jet-skis, including those involved in 'nuisance activities'. There was a 179 per cent increase in the category — representing 25 incidents.
"There would have been a significant number of responses to jetskiers, including those harassing swimmers, around Howth, Seapoint and Greystones," Geoghegan said.
However Geoghegan noted that in such cases, those in control of the pleasure-craft may not have been harassing bathers intentionally.
He said the replacement of the service's helicopter fleet with state-of-the-art new Sikorsky S-92s had greatly increased their ability to respond to developing incidents.
Built to specifications set out by the Irish Coast Guard, the first of the craft came into service last year as part of a €500 million fleet replacement programme, and delivery of the final helicopter is expected before the end of 2013.
The updated fleet, based at Dublin, Shannon, Sligo and Waterford, will provides crews with faster on-scene times, faster patient recovery times and greater year-round capacity.