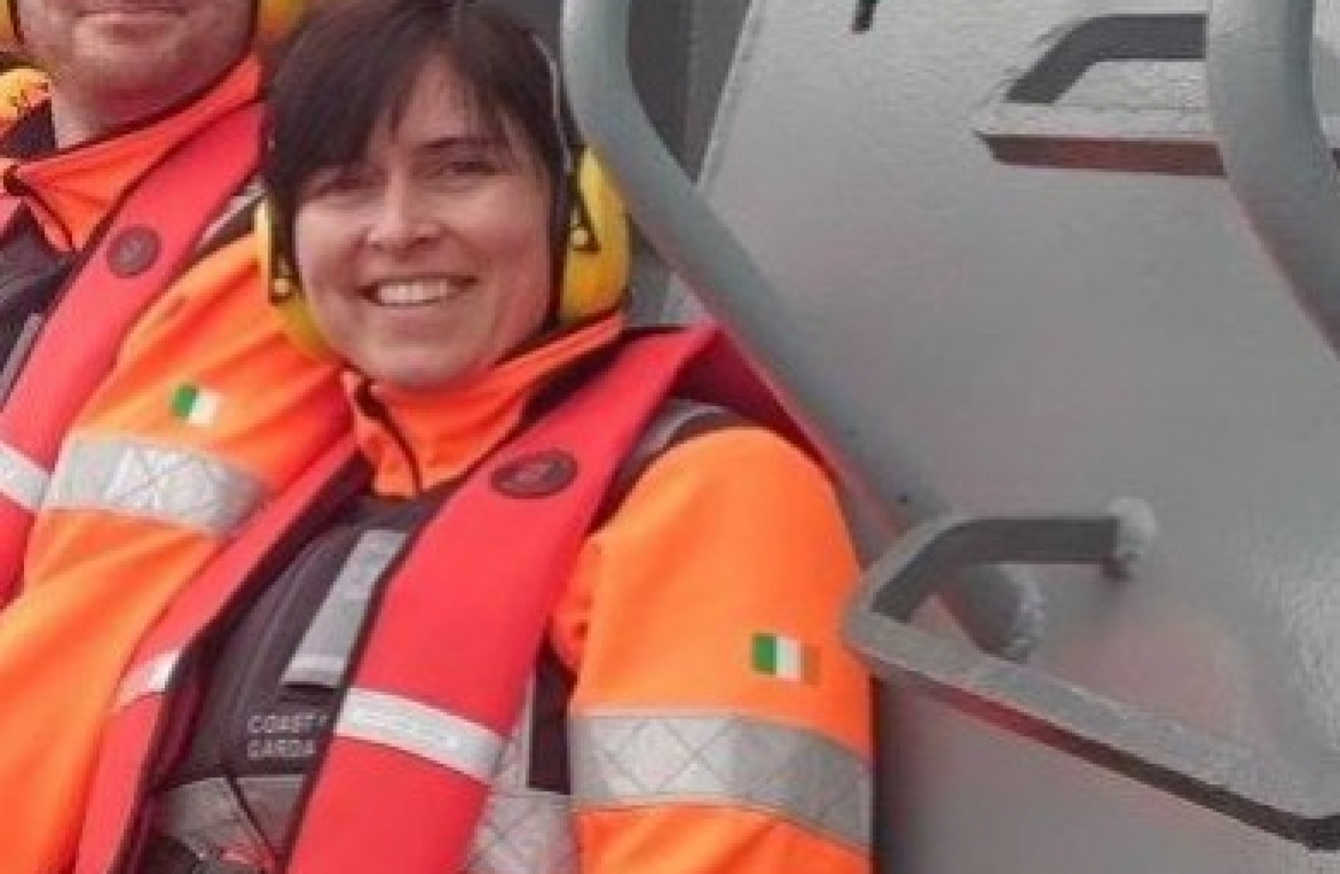 Image: Doolin Coast Guard via Facebook
Image: Doolin Coast Guard via Facebook
THE HUSBAND OF the Coast Guard volunteer who died at sea last year tonight spoke of his loss.
Last September Caitriona Lucas became the first ever Irish Coast Guard volunteer to die on active service after the boat she was travelling in capsized during a search for a missing person.
Speaking on tonight's Late Late Show, Bernard Lucas paid tribute to his wife and his community, saying that this Christmas has been difficult.
"Very difficult ould Christmas, but we have a great core group of friends and neighbours who have all been great. And the general public, we get lots of letter from around the country that are very supportive."
Bernard described the two as "childhood sweethearts", telling how they had met when Caitriona was 17 at a disco. From there, they were "more or less together ever since".
He said their common interests in outdoor activities led them to volunteer in the Coast Guard, calling his wife a "marvellous person".
"She was full of life, loved helping each others."
Rescue operation
He said that the pair had been at home on the day in question when Caitriona went to join a search for a missing person.
"I was at home on the farm and carrying my pager when we got a page about an upturned boat in Kilkee. I went to the station in Doolin as normal. I had no idea Caitriona was on the boat because she was due to just be a shore searcher.
I had no idea of the enormity of what unfolded.
He added that the closer the boat got to Kilkee, they were directed to the pier in the town.
"We were tying the boat up and I saw gardaí coming down and they asked to speak to me. We went to where Caitriona was taken from the water and I flew with her to Limerick."
Despite just four months passing, Bernard has continued volunteering with the Coast Guard.
"We have a callout ongoing tonight. I was out this morning, I'll be out again tomorrow. I went back a week, maybe two weeks after the accident.
It's what we did. It's what we do. It's what Caitriona did and loved. There's a comfort in it.
The show carried a large segment paying tribute to the volunteers of the Coast Guard and RNLI.