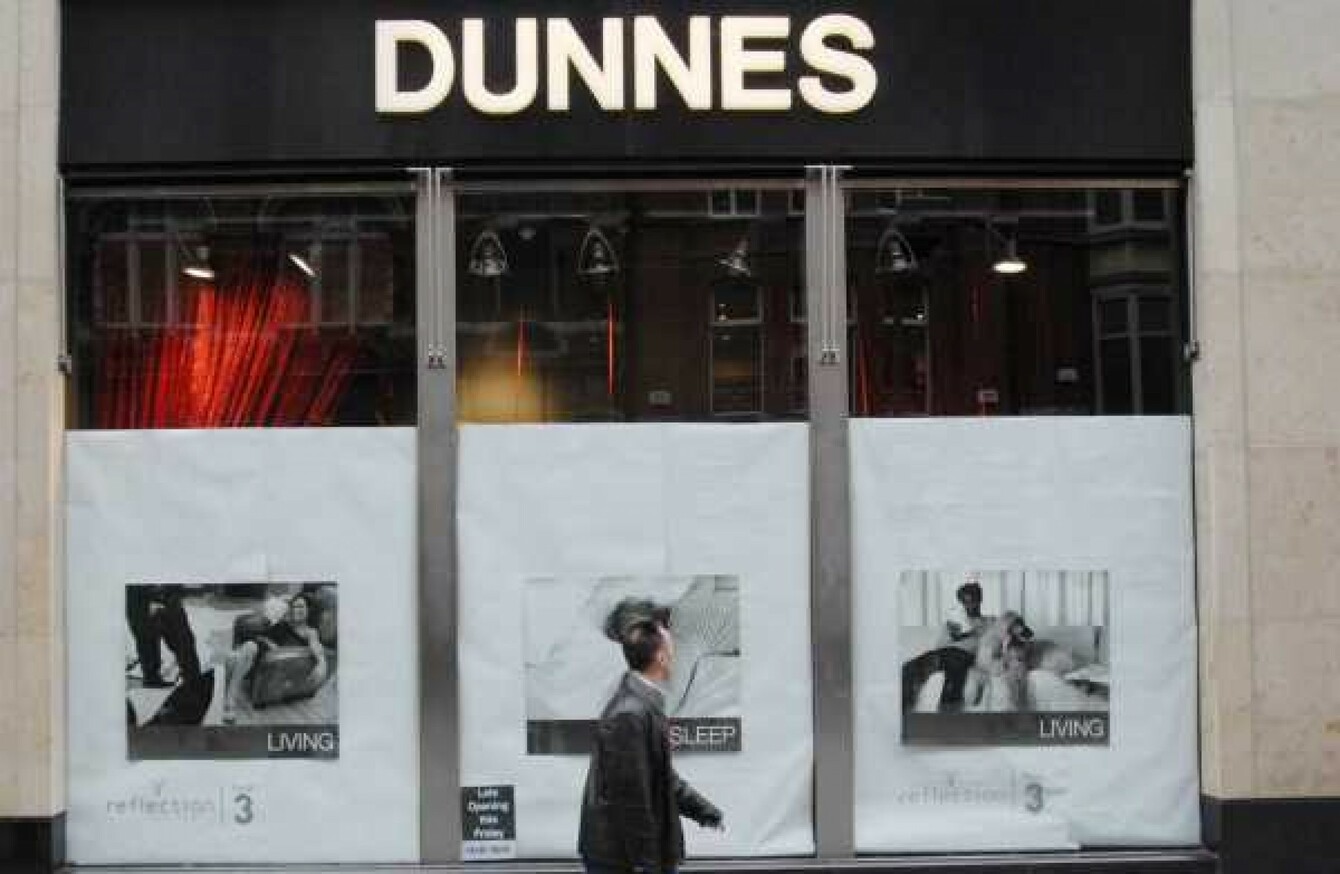 Image: Sasko Lazarov/RollingNews.ie
Image: Sasko Lazarov/RollingNews.ie
TWO OF IRELAND'S biggest food outlets have had complaints about their advertising upheld.
The Advertising Standards Authority for Ireland (ASAI) has made its decision in relation to special offers from Dunnes Stores and Supervalu.
The ASAI is an independent self-regulatory body that oversees advertising in Ireland and is backed by the industry.
The complaints against the two supermarkets came from customers who were not able to avail of vouchers they thought they were entitled to.
What were customers complaining about? 
Dunnes Stores 
The complaint against Dunnes Stores stemmed from a promotion run in February offering customers €5 off of their next shop, or €20 off their next shop if they spent more than €100.
The promotion was run in newspapers and magazines on 19 February with an ending date of 21 February.
Customers received the offer as a footnote attached to the bottom of their receipts, and a notice that the offer was valid from 19 February until 24 February was in place.
The man making the complaint said that he had spent more than €25 on 20 February, and yet did not receive the voucher.
When he asked in store about this, he was told that 21 February was the deadline date for redemption.
Supervalu
Named in the complaint against Supervalu is its parent company, Irish food wholesaler The Musgrave Group.
The woman involved received a promotional leaflet through her door saying that she would get €12 off her shopping if she spent €80 for two consecutive weeks. Included in the same leaflet was another offer for free shopping delivery when more than €75 was spent.
Both of these offers were online-only.
The woman began her shopping online and amassed €95 worth of shopping when she ran into a problem – she could only use one of the vouchers.
Contacting the store, she was informed that she would have to do two separate shops to avail of the two separate offers.
What were the decisions?
Supervalu responded to the complaint made against it by saying that on the offer it is clearly stated that there is only "one voucher valid per customer per transaction". The company also offered to change the wording of its terms and conditions to avoid future confusion.
The ASAI's complaint's committee accepted that a response had been received, but noted that there was a delay in providing further information, and as such the complaint was upheld. 
As long as updates to the wording were made, no further action needed to be taken.
The reason for upholding the complaint against Dunnes Stores was somewhat simpler.
While Dunnes Stores was contacted numerous times, they failed to respond. Because of this, the complaint against the company was upheld.