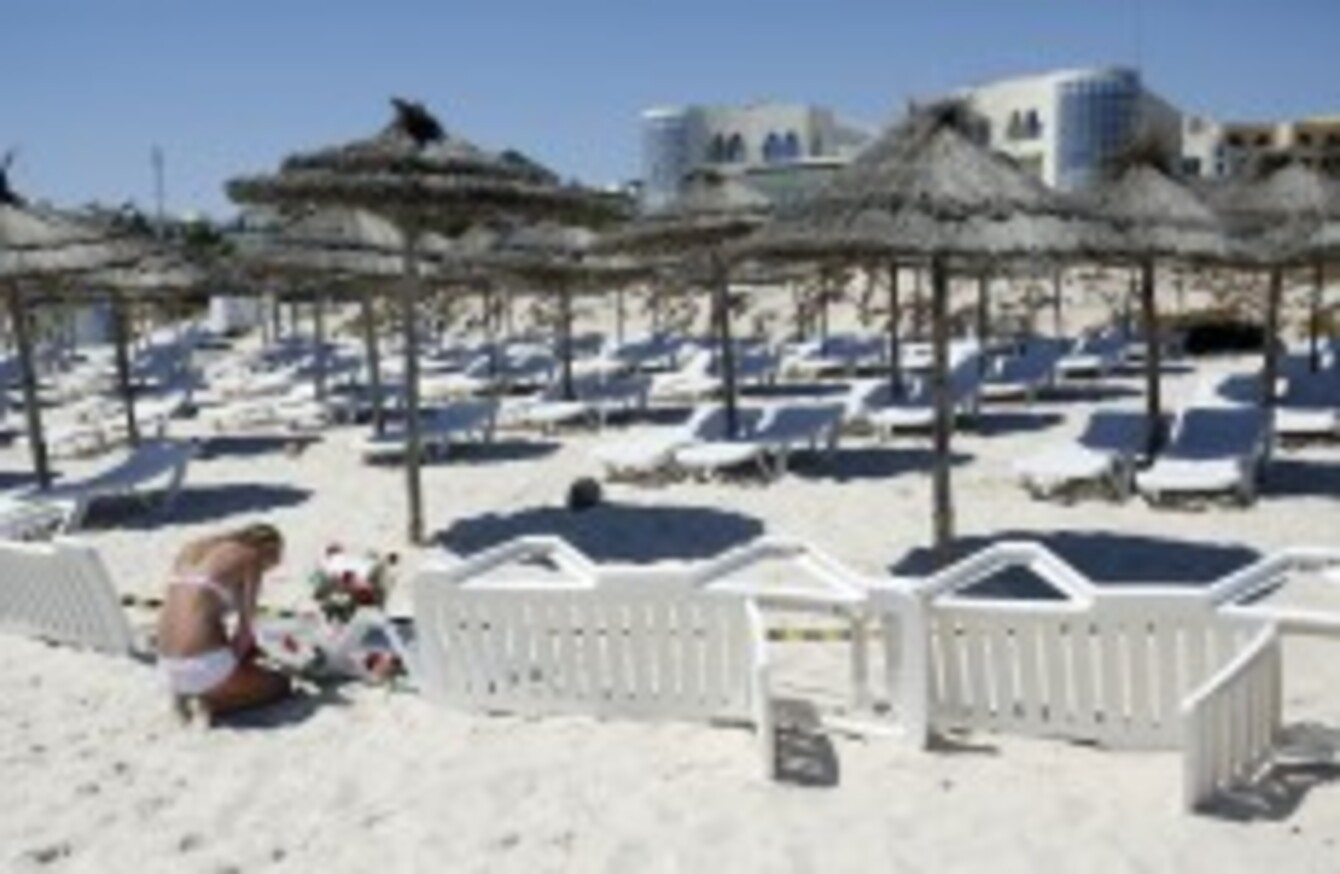 Image: Darko Vojinovic/AP/Press Association Images
Image: Darko Vojinovic/AP/Press Association Images
- Updated 6am 29 June
IT WAS CONFIRMED last night that two more Irish people have been killed Friday's terror attack in Tunisia.
The two people, who were among 38 killed in the horror attack, have yet to be formally identified.
This brings the Irish death toll from the incident to three – with the couple being named by various news sources as Laurence and Martina Hayes from Athlone.
The Mirror reports that the couple were after checking out of their hotel when the gunman struck.
The process of formal identification is ongoing and the Department of Foreign Affairs has not yet confirmed any further details of Irish citizens affected by the incident.
A "full and formal" identification of the victims is ongoing and the Irish Ambassador and Consul are working with the Tunisian authorities on the ground.
Speaking on RTÉ's This Week programme on Sunday, Minister for Foreign Affairs Charlie Flanagan, said:
I can sadly state that two additional Irish citizens have lost their lives at Sousse, in Tunisia. I want to offer my condolences to the families and indeed those names that have been reported in the media. I expect those name to be confirmed in the course of the afternoon.
"This is a tragic and difficult time for the families and loved ones of those concerned. I appeal for their privacy to be respected and for sensitivity to be observed in the reporting of this tragic event," Minister for Foreign Affairs Charlie Flanagan said night.
The Embassy team is continuing to provide support to the family of Lorna Carty, the Irishwoman who was identified as having been killed yesterday.
The Department of Foreign Affairs has said that beyond the three affected parties already mentioned, it is unaware of any other cases of concern relating to Irish citizens.
On travel advice, Minister Flanagan said:
My Department's travel advice for Tunisia, which was changed yesterday in the light of the attack, is to exercise extreme caution. While the Tunisian authorities have declared this incident to be over, we would urge Irish citizens in Tunisia to remain vigilant and to follow any instructions given by the police, tour operator, and hotel staff.
First published 19.57 on 27/06/2015
- Additional reporting Aoife Barry